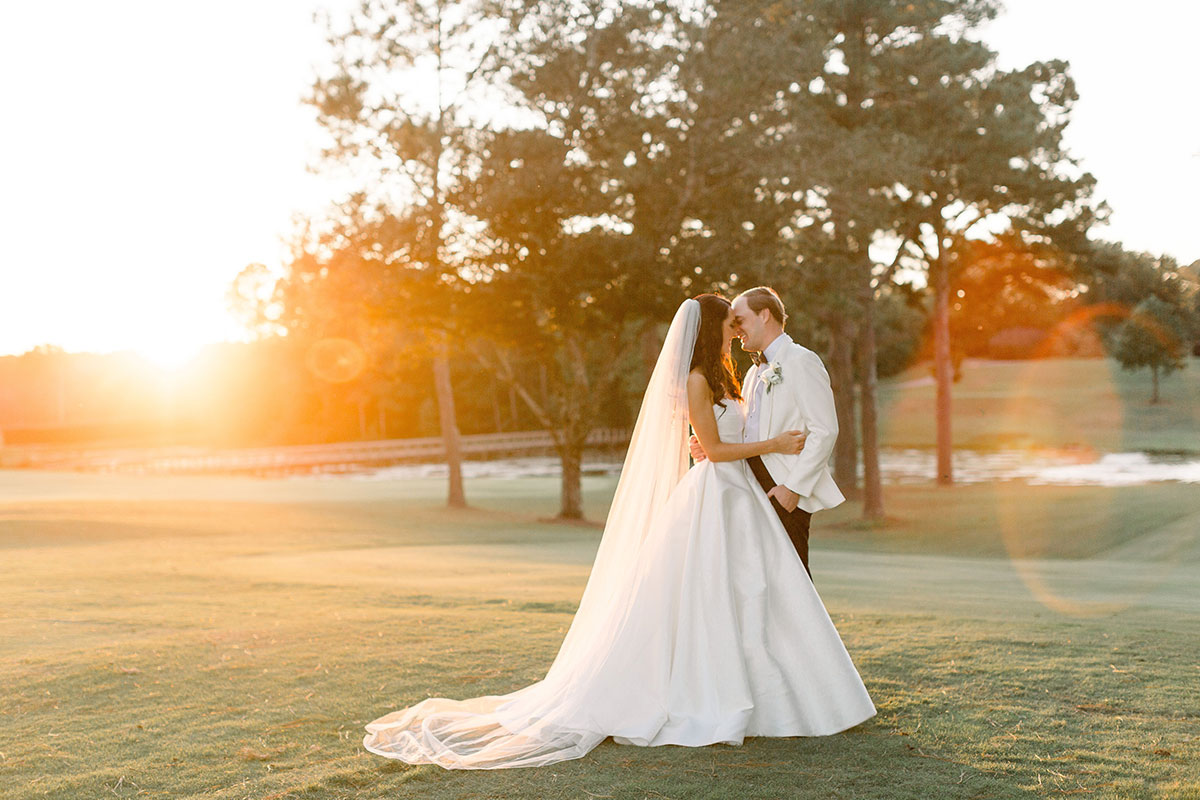 "I had no doubt that my dress was in the best hands!"
When was your wedding?
My husband, Collin, and I got married on September 25, 2021.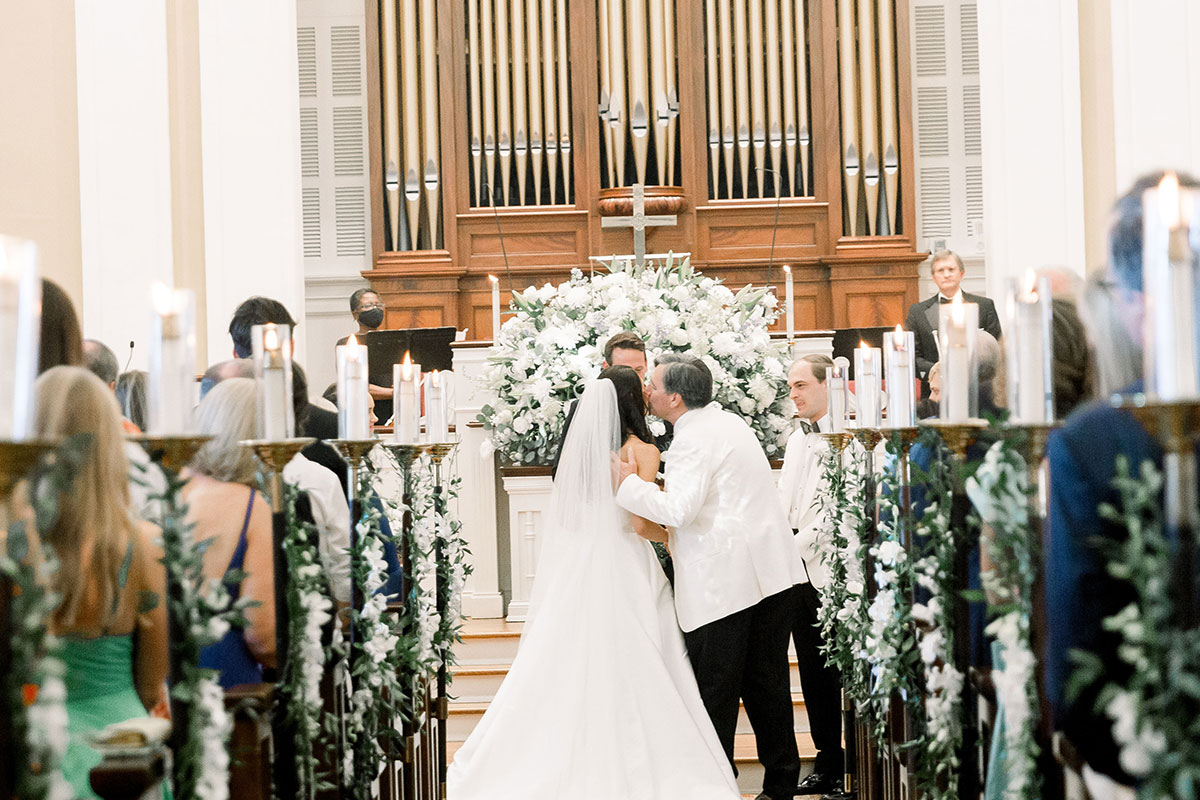 What was the name of your venue and why did you choose it?
We had our reception at Idle Hour Country Club in Macon, Georgia, where I am from. It was important to both of us that our reception was primarily outdoors as we love the feeling of an outdoor venue. We spent the whole night of our reception on the dance floor on a patio overlooking the golf course—it was perfect!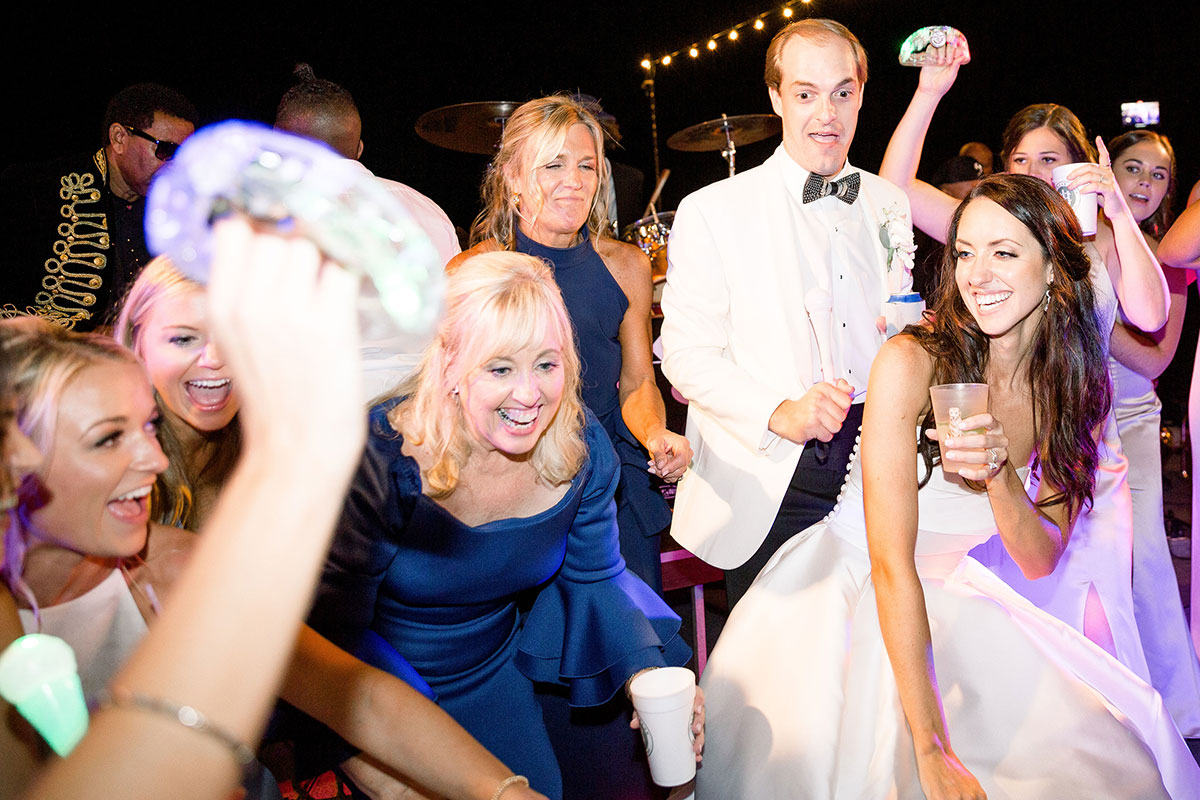 How long did it take to plan your big day? Any vendors you'd like to recognize?
Collin and I got engaged in July of 2020 and spent the next 14 months planning the wedding. First and foremost, the day would have not happened without my mom, who went above and beyond to make everything happen! We also could not have done it without our wedding planner, Laura Burchfield, and our photographer, Heather Dettore. They made the whole process fun and so much easier than it would have been without them!
Thank you also to Idle Hour Country Club.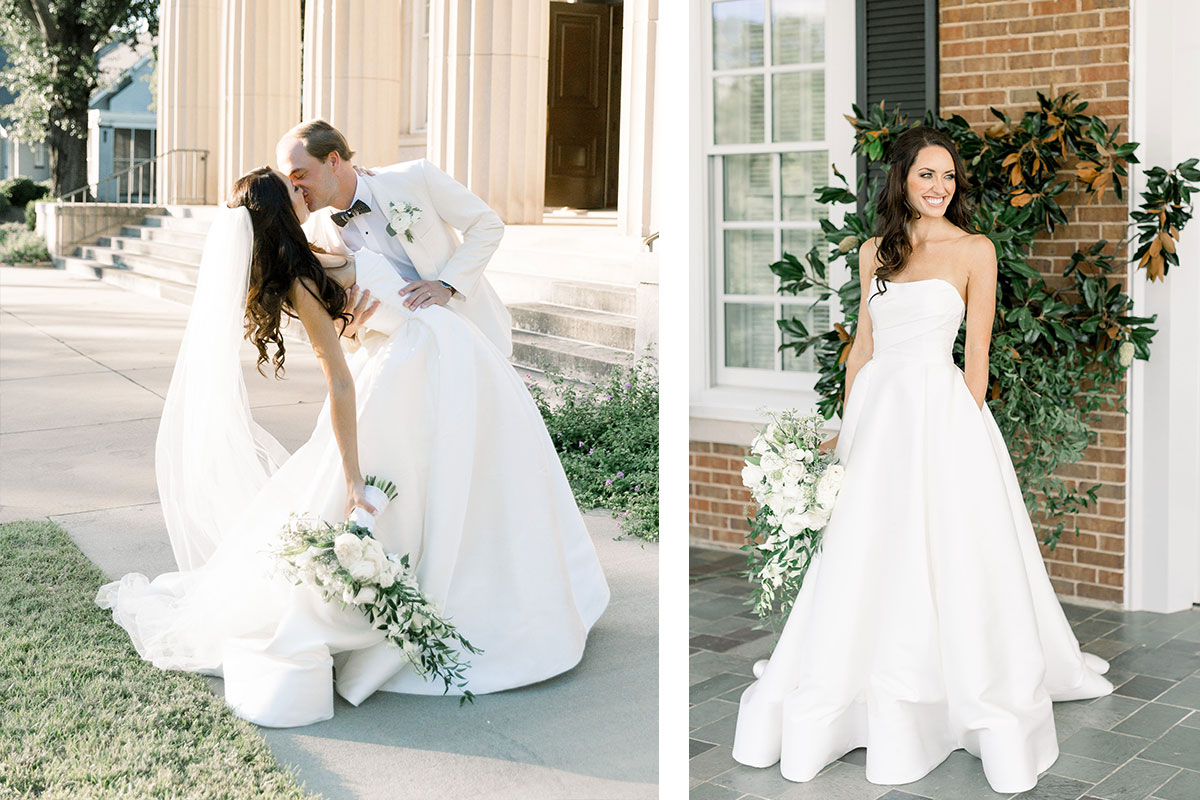 Who is the designer of your gown and where was it purchased?
My gown was Heart and Soul by Anne Barge and it was purchased at Anne Barge Bridal Atelier in Atlanta.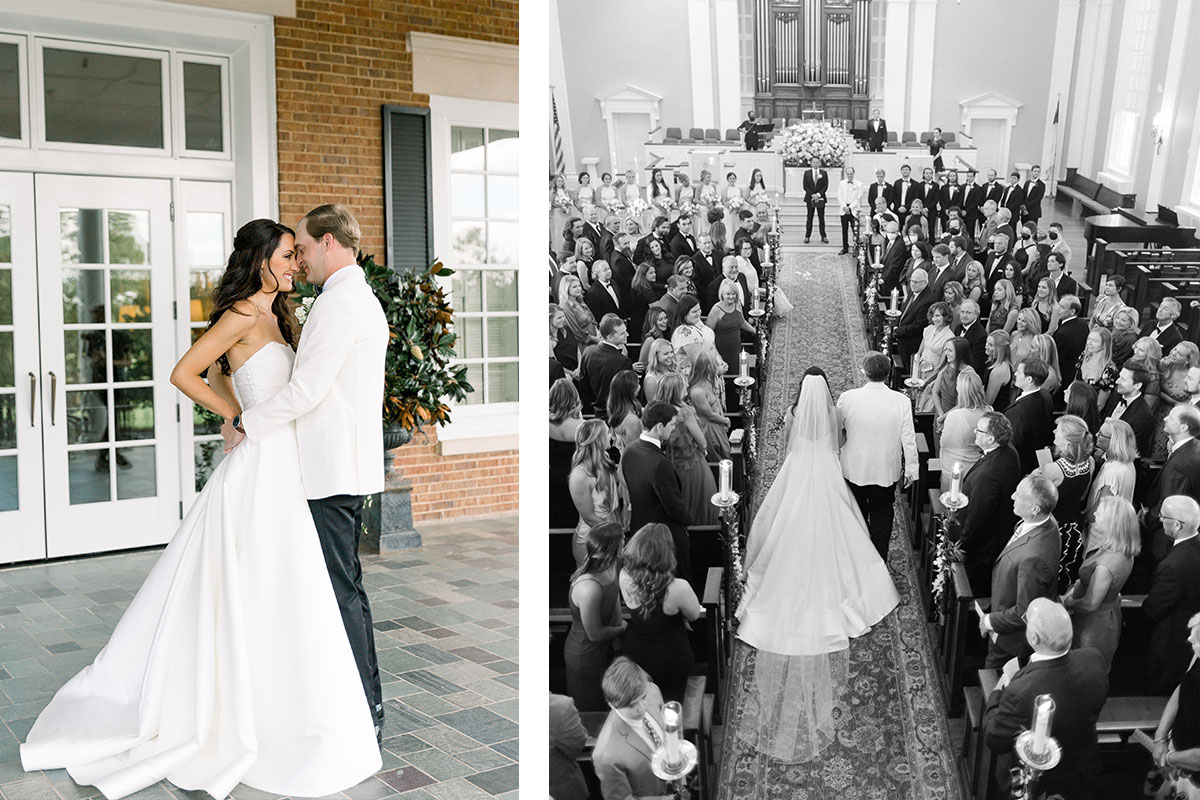 When did you know that your gown was "the one?"
My gown was actually one of the first ones I tried on (ever) and I instantly fell in love. My mom, sister and I were all speechless at how beautiful it was. However, it was strapless and I did not see myself in a strapless gown, so I left Anne Barge. After a very long day of wedding dress shopping, I was talked into purchasing a gown at another bridal store. The gown was similar to my Anne Barge dress, but didn't have me "in love." I woke up in the middle of the night and knew I had made the biggest mistake. I ended up canceling that order, went back to Anne Barge the next week and put back on the original dress. I knew right away it was the dress I was meant to have!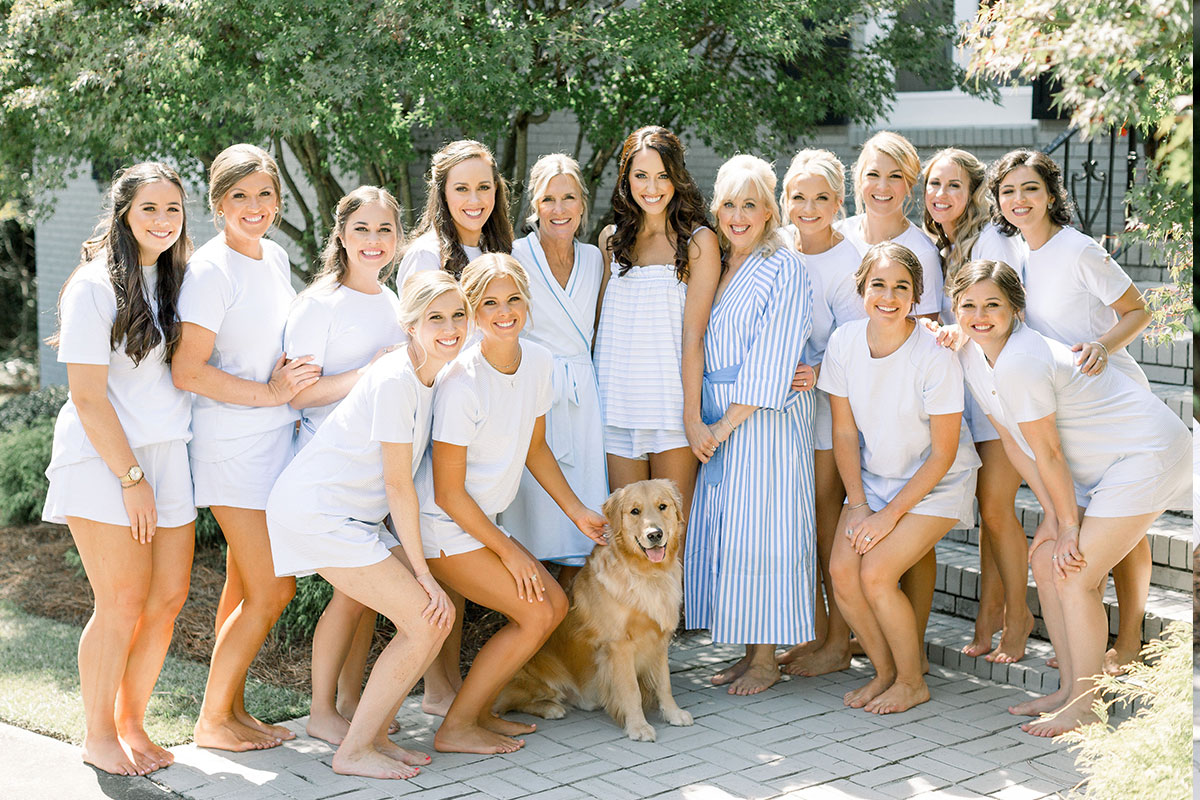 Why did you want to get your gown cleaned and preserved by Oceanside?
My gown was such a special piece of the wedding day, and I always knew I wanted it cleaned. Who knows, maybe someday a daughter of mine will want to wear it. Oceanside has the BEST reputation in everything they do, but especially when it comes to bridal services. Clare has been absolutely amazing to work with and has taught me so much about the process. I had no doubt that my dress was in the best hands! I cannot recommend Oceanside enough!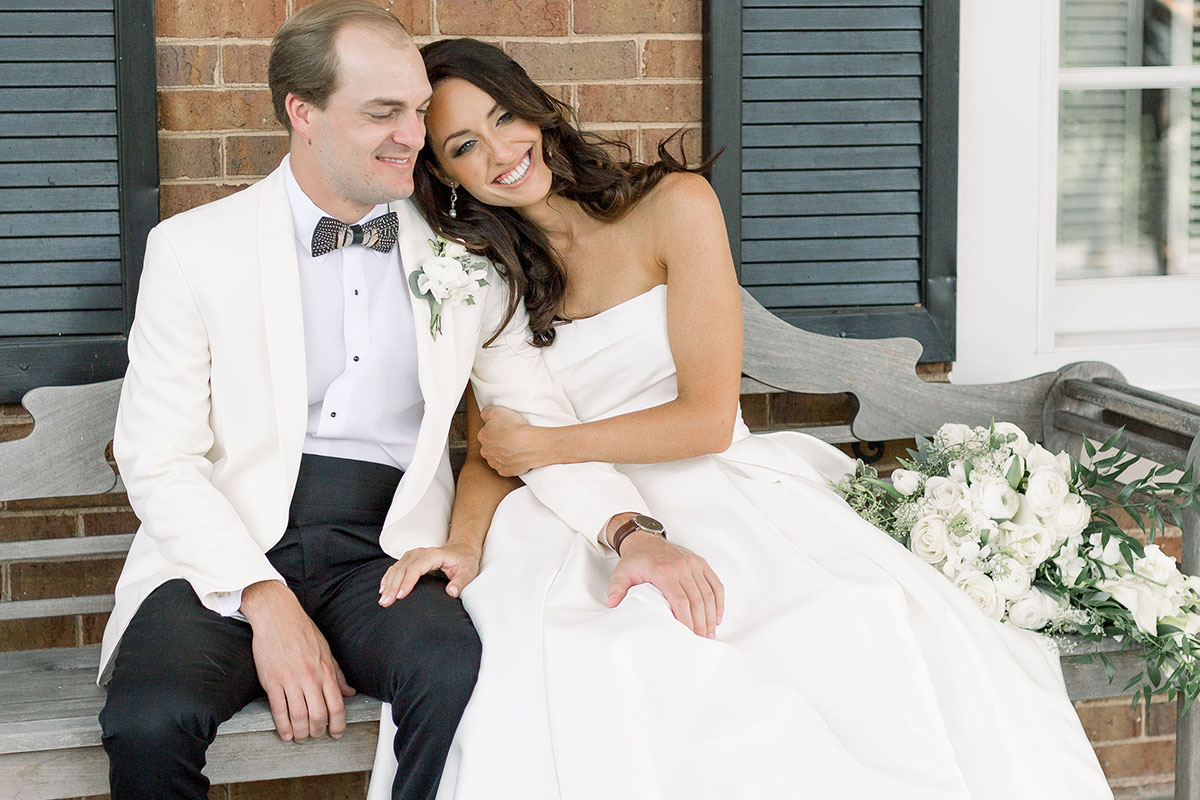 How did you and your husband meet?
Collin and I were set up for a formal our junior year in college. My roommate was dating his roommate at the time and decided that it would be fun if the four of us all went to formal together. Thank goodness for them because fast forward six and a half years later and we got married—all because of a random blind date!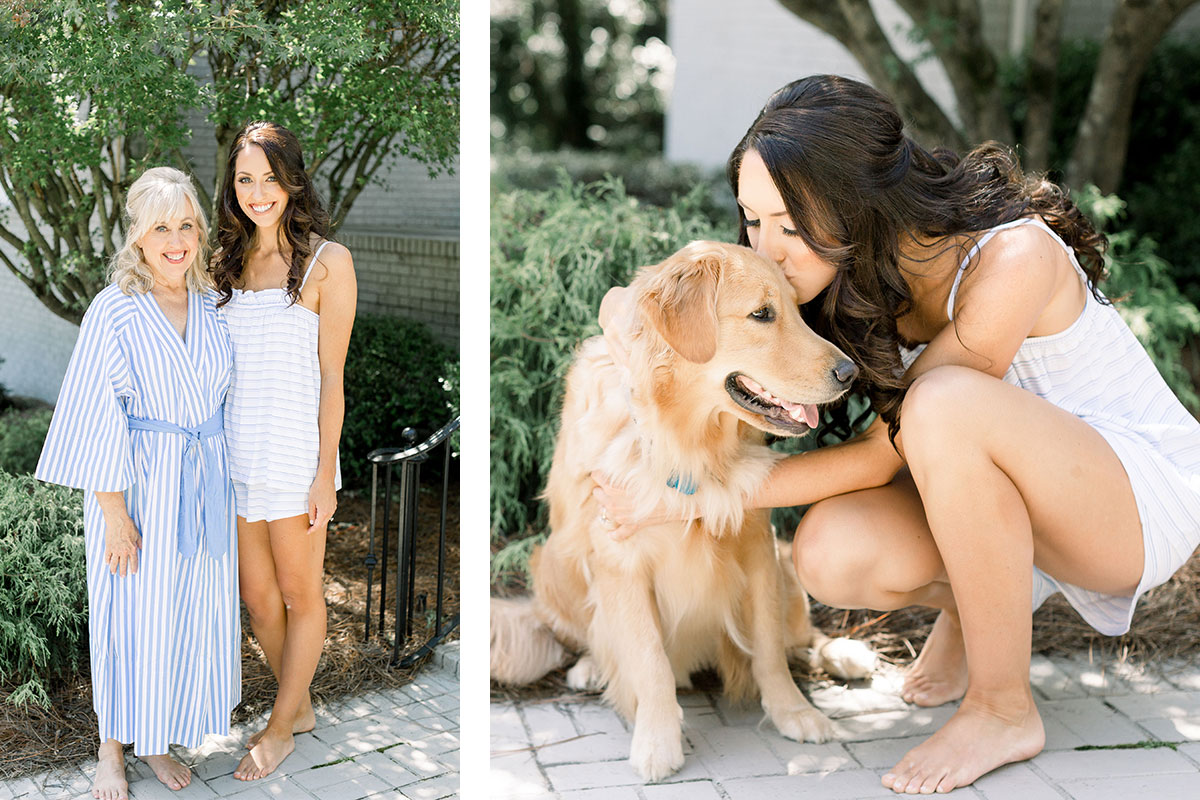 What is your favorite memory from your wedding day?
My favorite memory from the wedding day was my "first looks" with both my dad and my husband. My first look with my dad was so sweet and emotional. He is my biggest cheerleader and having that moment with him on such a special day was the best! My first look with Collin was so special because we were able to see each other and spend some time together, just the two of us, before the craziness of the day got started. It gave us the opportunity to pause and take in everything that was about to happen.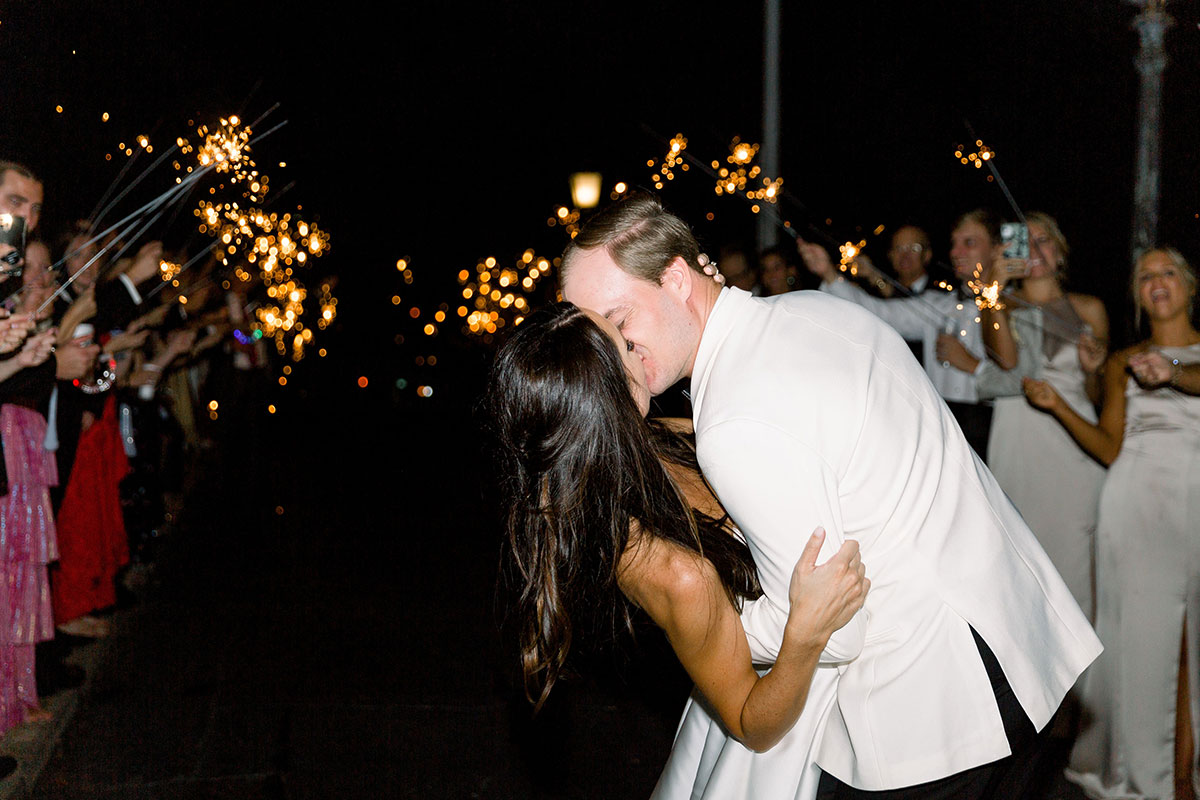 What made your wedding ceremony feel extra special?
It felt so special to be surrounded by everyone that loves us and is rooting for our marriage. I will never forget being on the dance floor towards the end of the night when friends of ours came up to us. They told us to take a minute to look around and take it all in before it was over. They reminded us that everyone was there because they loved us. I will never forget pausing on the dance floor and looking back at the rest of the reception thinking how special it was to have all of our people in one place!