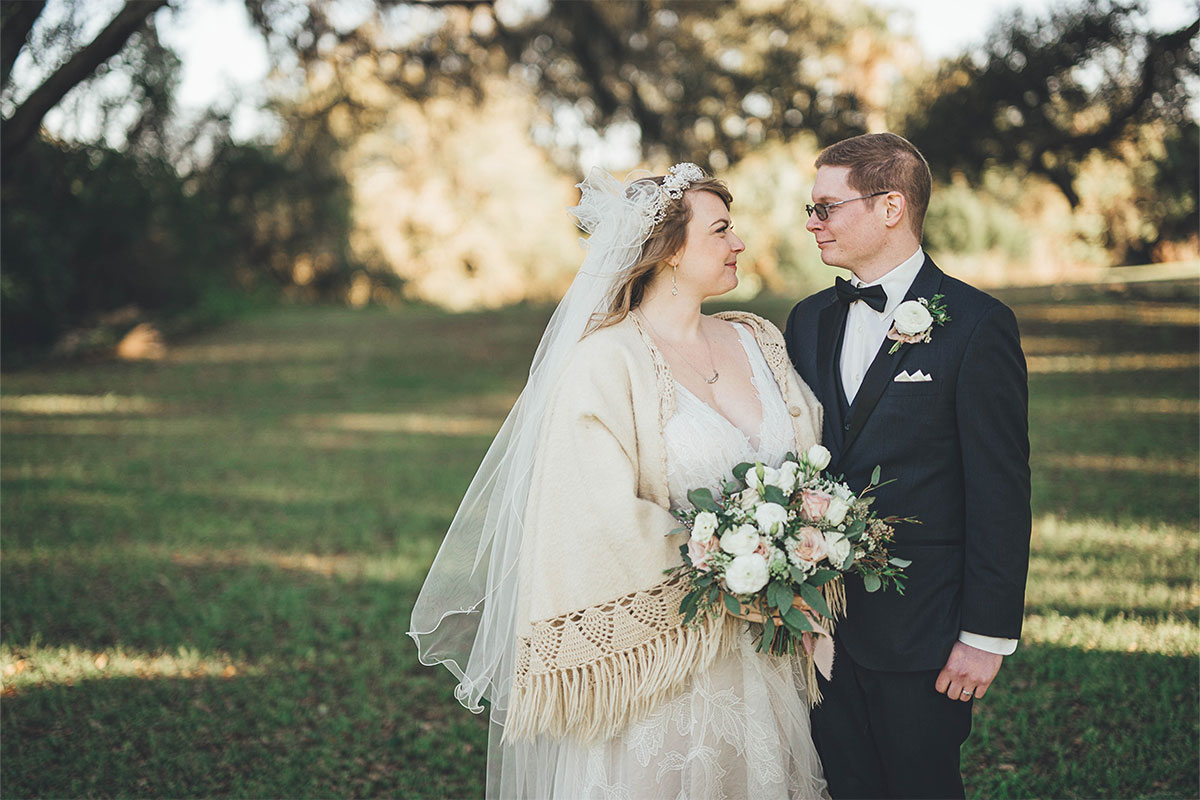 "Every alteration was expertly executed."
When was your wedding?
We were married on March 12, 2022.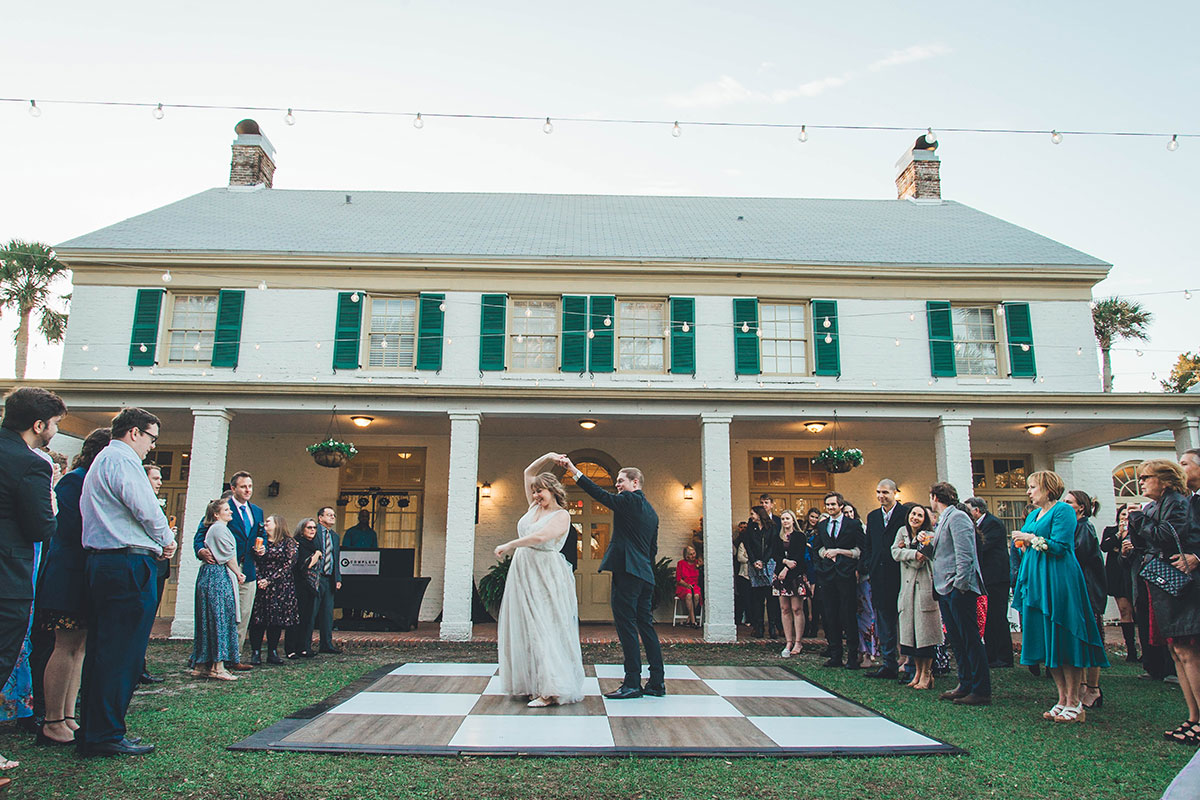 What was the name of your venue and why did you choose it?
We picked The Ribault Club because I loved the old Florida vibe while also having the quiet and peace of a state park. I grew up fishing and kayaking around that area and it seemed like a perfect place to start our married life!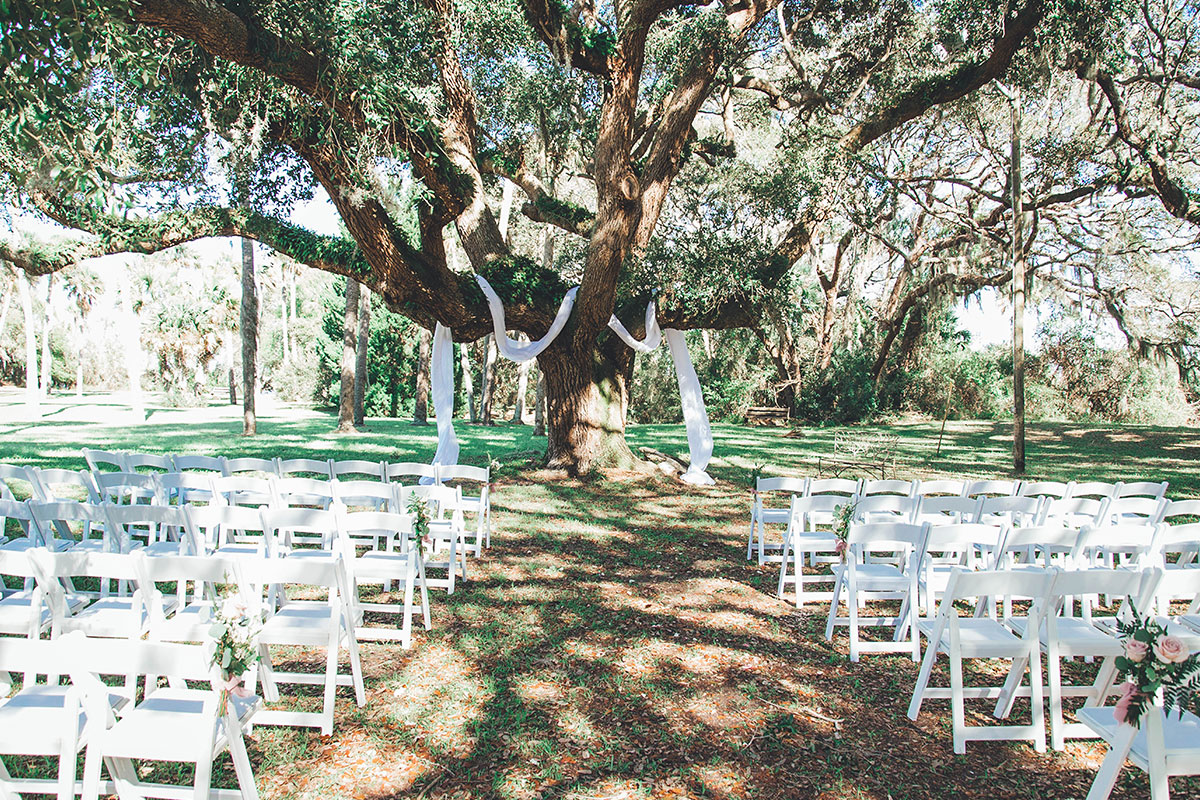 How long did it take to plan your big day? Any vendors you'd like to recognize?
We started planning in January of 2021, so a little over a year. The very first thing we planned was our location—it was love at first sight with The Ribault Club! All of our vendors were incredible. Bow Tie Photos captured our day in perfect photographs, and I'll be looking at those photos for years to come. Becca's Bloomin Buds knocked it out of the park with her attention to detail on our flowers and absolutely beautiful arrangements. Alleycakes made us two delicious cakes: a carrot cake groom's cake that was Magic the Gathering themed for my husband and a beautiful champagne flavored cake with raspberry compote!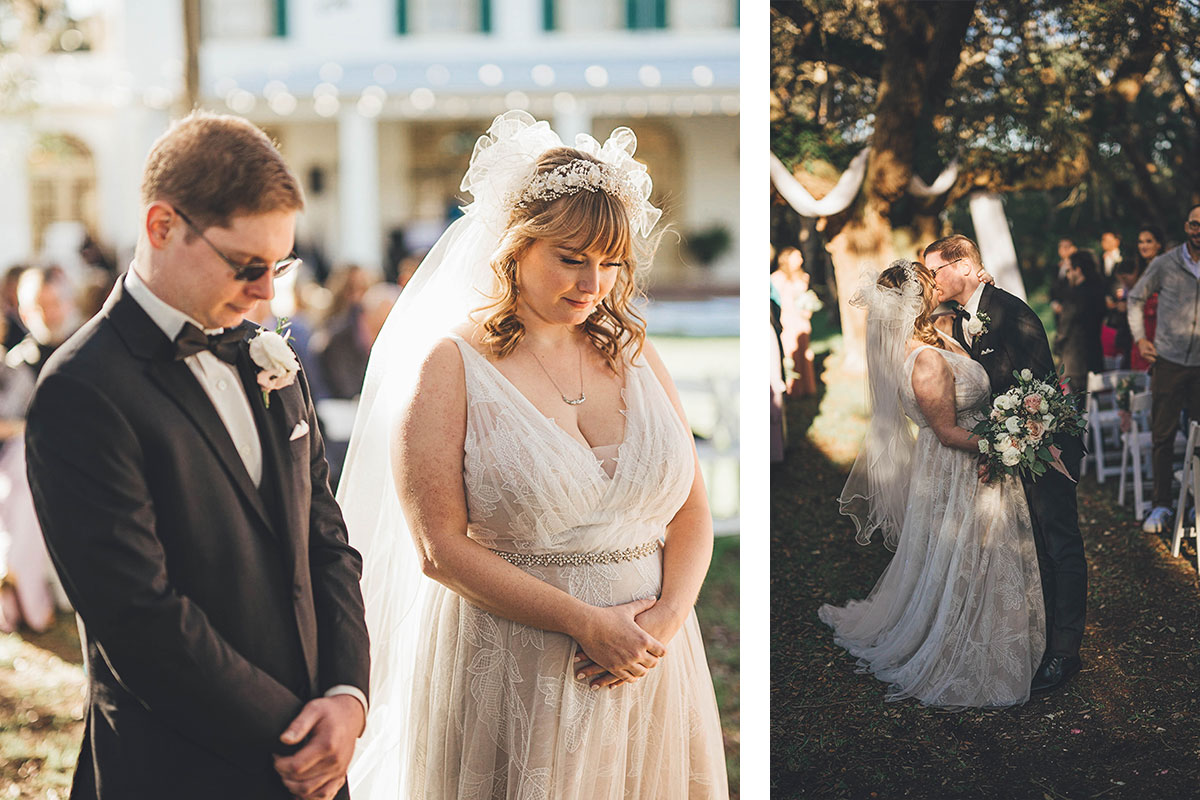 Who is the designer of your gown and where was it purchased?
I bought my dress at Love, a Bridal Boutique. My dress was designed by All Who Wander and is their Sage design, which is a beach boho dress!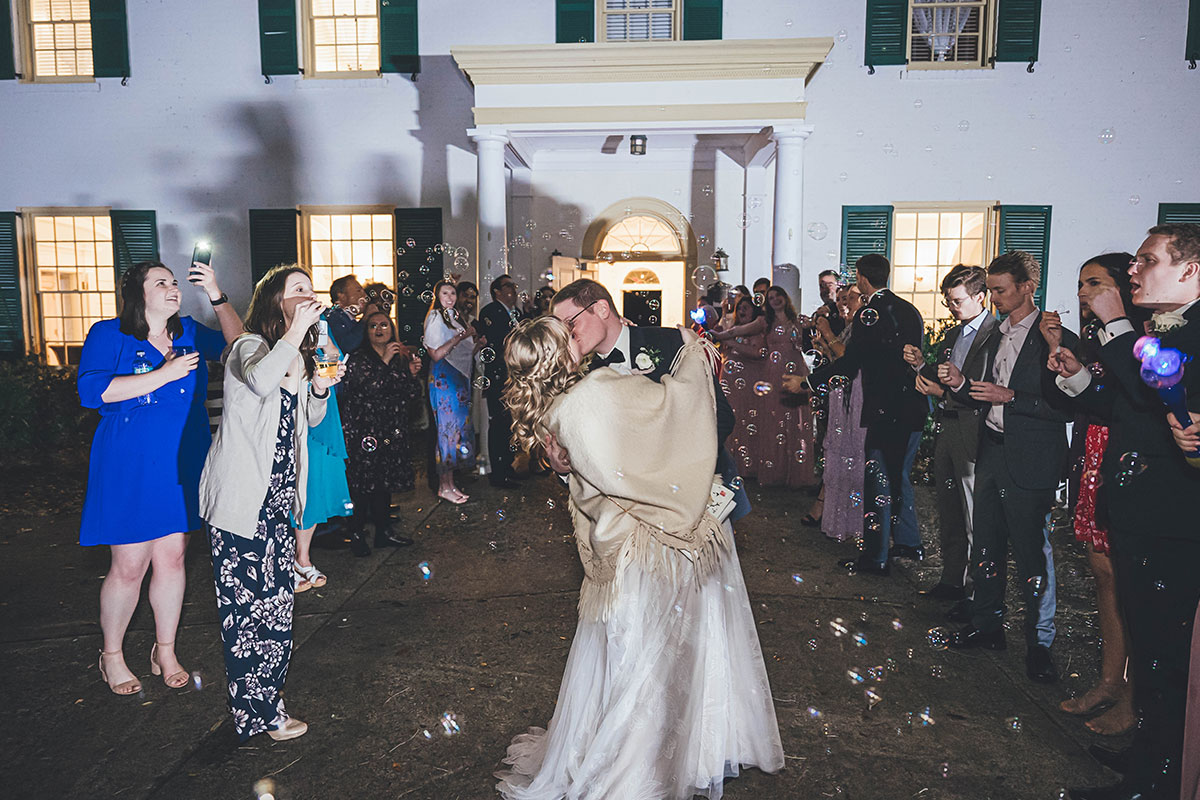 When did you know that your gown was "the one?"
It was actually the last dress I tried on for my appointment and a "random" pick of the stylist. I fell in love with the lace details down the whole skirt and the almost 1920s feel of the dress style that matched perfectly with our old Florida vibe venue/wedding.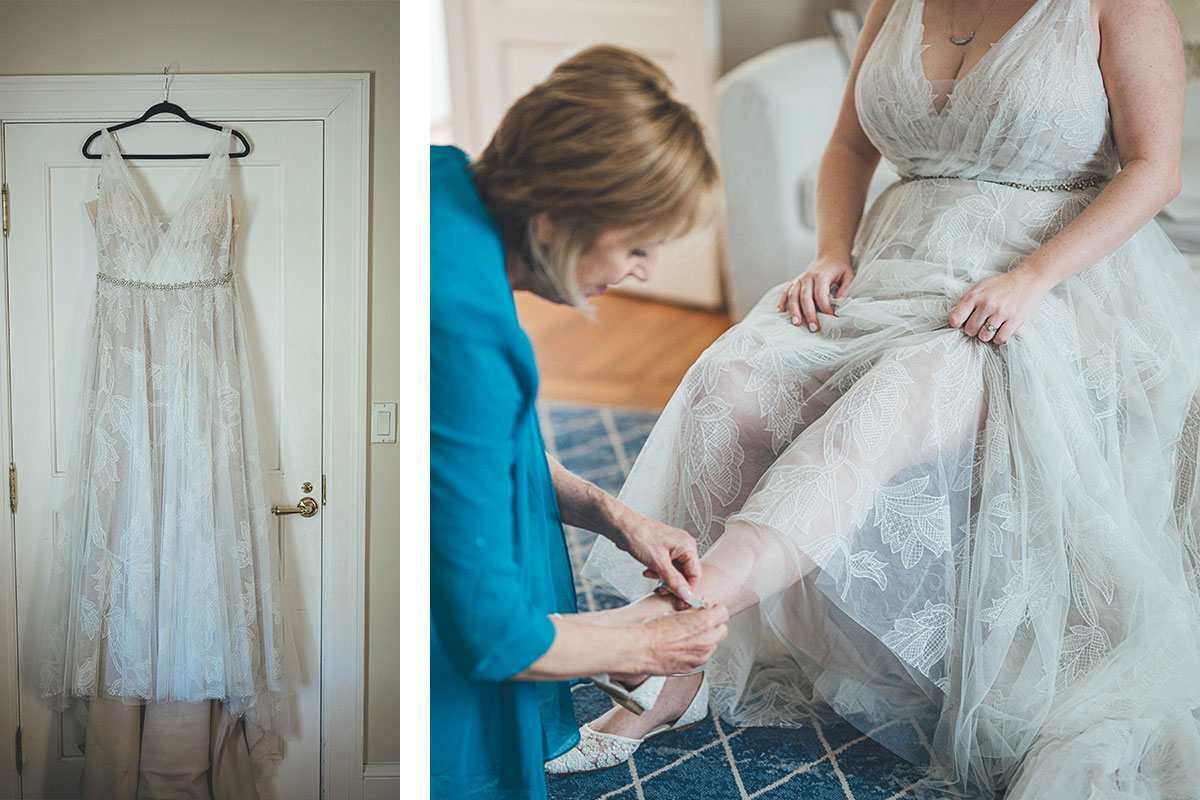 Why did you choose Oceanside for your alterations?
I needed a bustle for my train as well as some extra fabric sewed around the stomach/chest area. The side area was slightly sheer and I wanted the extra coverage. We also pulled in the waist and pulled up the straps. I chose Oceanside because they were recommended by Love, a Bridal Boutique. But, I was also late to the game when it came to getting my alterations. My (now) husband was diagnosed with cancer in August and all my dress pickup plans/wedding planning got put on hold for three months while he went through treatment. By the time I got my dress in November and started looking at alterations, I didn't think I should consider Oceanside because the reviews were so great. They had won so many awards for alterations, I didn't see how they would be able to fit me in so late, but they met our short window between December and March.
Every alteration was expertly executed. I was especially impressed with the bustle created for my dress, taking into account the different layers of lace, tulle, etc. When it was bustled, I didn't feel anything! And, that bustle held through every minute of the wedding.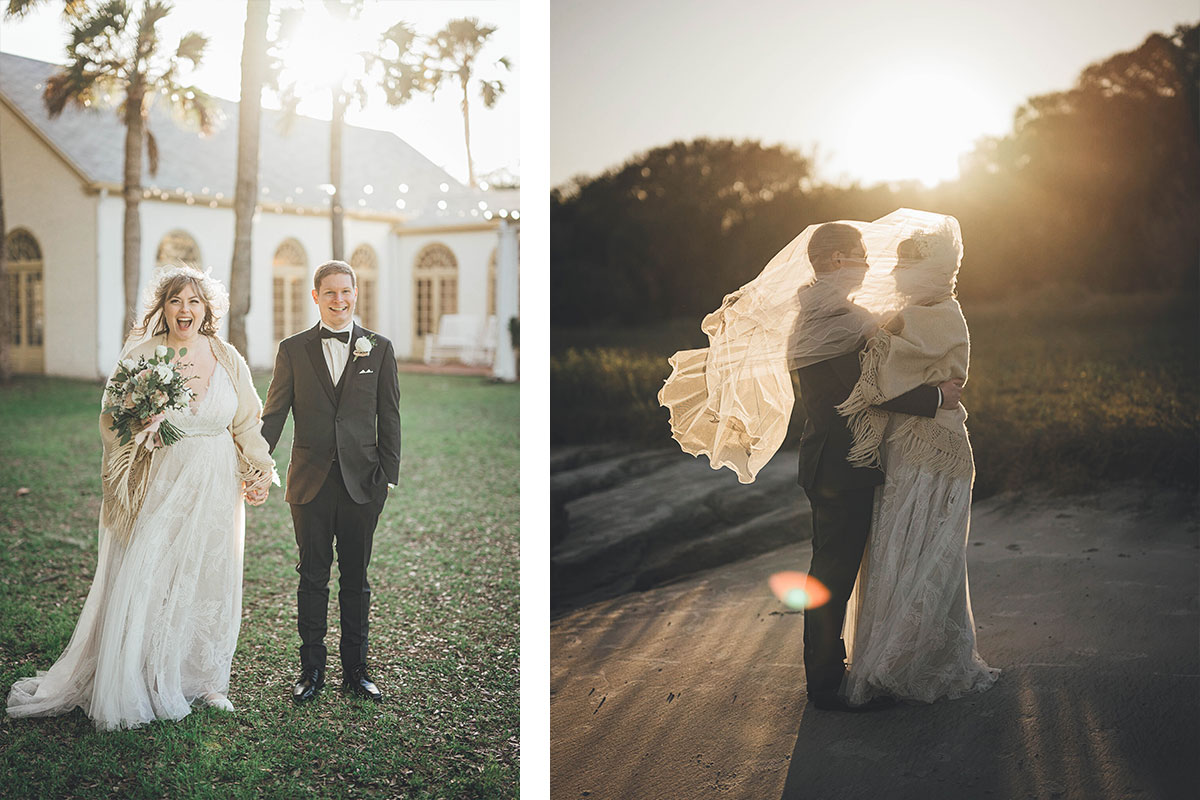 How did you and your husband meet?
We've actually been together for 12.5 years before our wedding. We started dating in 2009 after a mission trip through our church. We dated through long distance/college/first jobs. Everything. We never took a break or never broke up, he truly is the love of my life.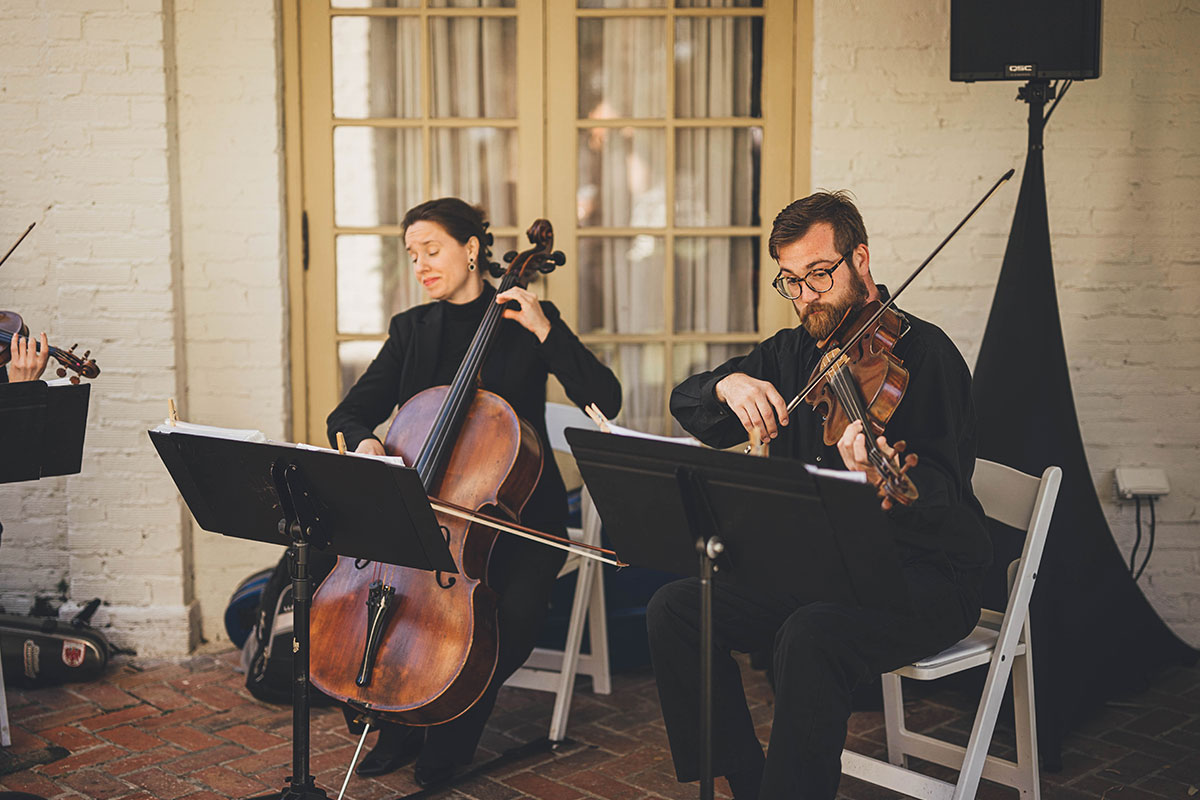 What is your favorite memory from your wedding day?
I wasn't a girl who had a lot of wedding dreams or plans from childhood. But since middle school, thanks to a Moulin Rouge obsession, I wanted my first dance song to be "Your Song" by Elton John. Getting to dance with Thomas, around all our loved ones, outside in beautiful weather was a dream come true, a moment I had waited for for years and I finally got there.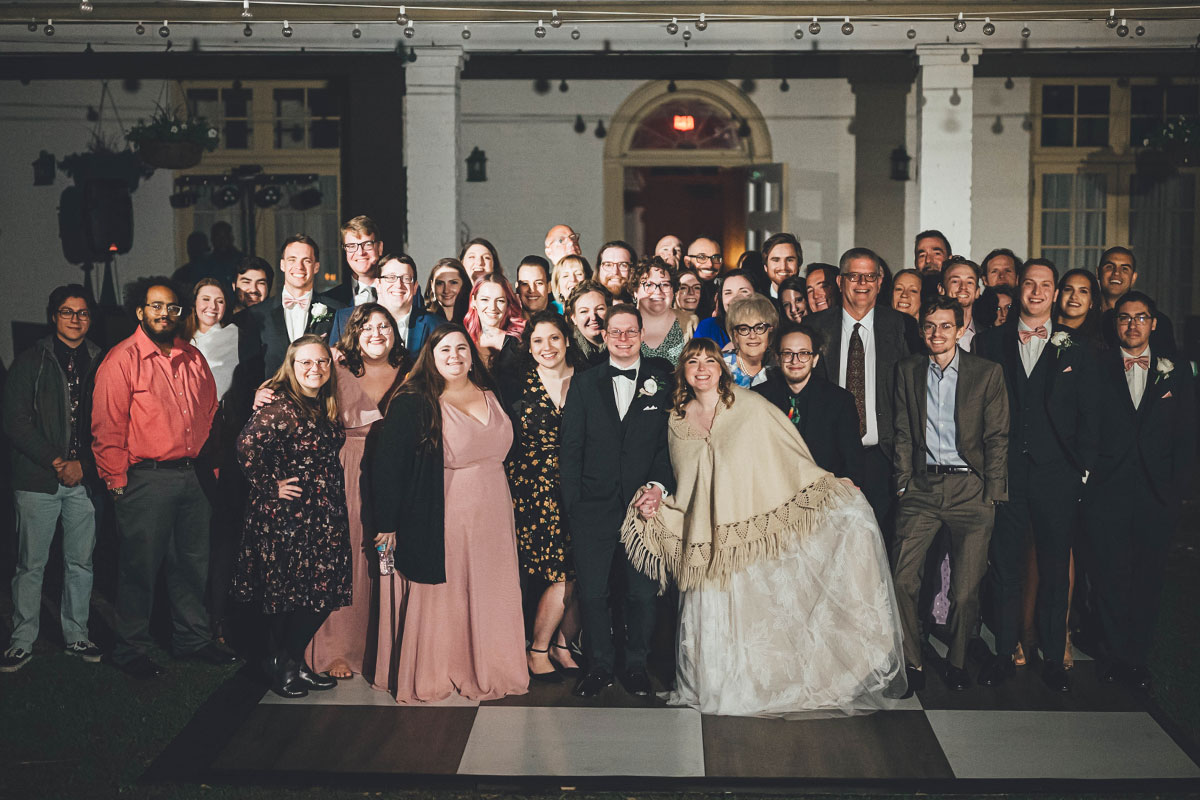 What made your wedding ceremony feel extra special?
I guess just that we finally made it to being husband and wife. After 12.5 years, we kept saying not a lot would change. There were always reasons we couldn't get married yet—I felt we were too young, I was too busy in grad school, then it was Covid. Then, in the middle of wedding planning, Thomas was diagnosed with cancer. We were assured he would be fine after treatment and that it was "mild." But the "C word," while you are in the middle of wedding planning, was terrifying. There were times I was so scared something would happen, but we got through it and made it to our wedding day. We danced, sang, ate delicious food, celebrated with our families, and most of all we smiled every single moment. It was an incredibly special day that I will cherish forever because it took a lot of blood, sweat and tears to get us there. I get to call him my husband and even though "nothing changes," it almost feels like everything changed!