We Anticipate & Meet Your Every Need
At Oceanside Cleaners, we pride ourselves on delivering blue ribbon service to the residents of Jacksonville and the beaches.
Customer Testimonials
Beautiful job cleaning, preserving and packaging my daughter's wedding gown. We have used this cleaners for 25+ years and they are the best in the area. Wonderful staff!!!
Virginia M.
Feb 12, 2023
This place was amazing! I got my wedding dress alterations done here and I couldn't have asked for anything better. There was a lot of detailed work that had to be done to the dress because of the length and all the lace. I would highly recommend them for anyone looking to get their dress altered.
Linda P.
Apr 2, 2023
Brought in a flannel (wool and cotton) shirt that had several small, light stains. I had taken it to another dry cleaner who was unable to get out the stains. Oceanside was successful in removing all of the stains and I am delighted! Highly recommend!
John P.
Dec 1, 2022
Best dry cleaner in town. They take great care of your clothes. Excellent service. I seriously won't take my clothes anywhere else. Clothes can be so expensive these days, it's so nice to have a go-to business that I can trust with everything from stains to the mundane care of my husband's shirts.
Diane G.
May 1, 2023
I needed my son's suit cleaned and a shirt pressed for a funeral. I asked if they could do same day service and Elizabeth was very helpful. The suit looked perfect and they were able to remove a difficult stain!! Price for the service was very fair as well! Highly recommend Oceanside Cleaners!!!!
Nancy L.
May 31, 2022
Oceanside has saved so many of my favorite shirts by removing stains that other cleaners never could. So glad I found them and love their customer service! Everyone there is so friendly and always happy to help. Definitely the best cleaners in Jax.
Alexis C.
May 31, 2018
"Always do a fantastic job in getting stains out and our dry cleaning is perfect."
Mitch L.
Nov 30, 2022
They get to know you and always have smiles! They have been able to remove stains that were very difficult for other Dry Cleaners.
Michael H.
May 31, 2020
The service and communication here is top notch. They care for my items and add a personal touch that can't be beat. Cannot recommend highly enough for your dry cleaning needs.
Anthony L.
Jan 31, 2023
First time customer. Great service. Quality job on my clothes. Good communication, set proper expectations, on time, etc. It is clear that this is a well-run business and deserving of my patronage. I will be returning for all my other dry cleaning needs.
Austin P.
May 31, 2022

Oceanside Named A Top Small Business in U.S.
Oceanside is excited to have been named one of America's top 70 small businesses for the U.S. Chamber of Commerce's 2023 America's Top Small Business Awards! We're one of 10 awardees in the Southeast and were chosen from a field of 15,000 applicants!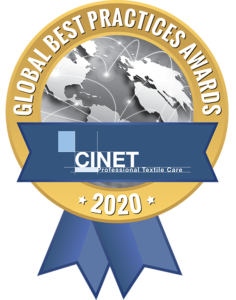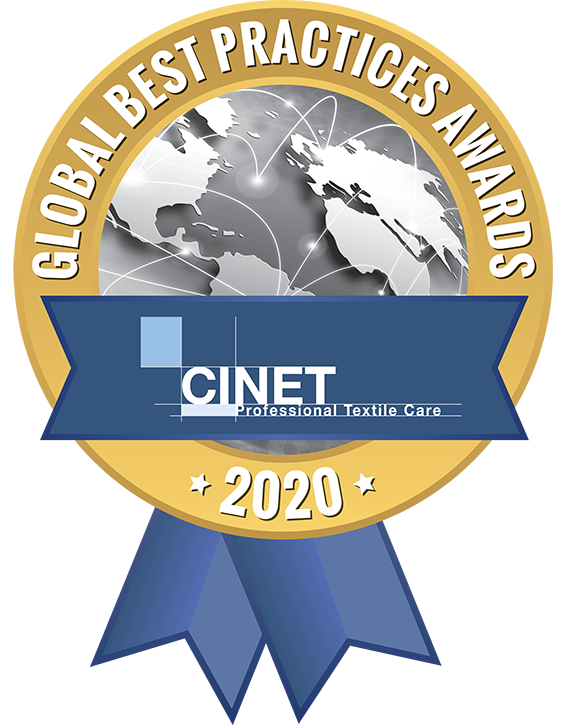 Oceanside Wins Global Best Practices Award
Oceanside is honored to win the 2020 CINET Global Best Practices Award for Retail Textile Cleaning for "Overall Best Practices!" Thank you to our customers and employees for continually pushing us to be the best we can be!
Experienced Staff
Our experienced and caring staff puts Oceanside above the rest. The reputation we've earned for meticulous attention to detail and quality work has made us a premier cleaner.
Service Selection
We offer the most extensive selection of services in the area—from laundry and bedding to award-winning bridal gown preservation.
Attention to Detail
We show we care through unexpected touches like premium hangers, collar stays and complimentary button and zipper repair.
Advanced Tracking
Our barcode system ensures your items are accurately treated, tracked and finished—with no tags or staples to remove!
Looking for a deep clean for your laundry?
Let us give your washable items the powerful clean they need. We'll pick up your laundry and household items, wash them using a hospital-grade sanitizer and deliver them back to you—clean and fresh.
How to get out stubborn stains on clothes