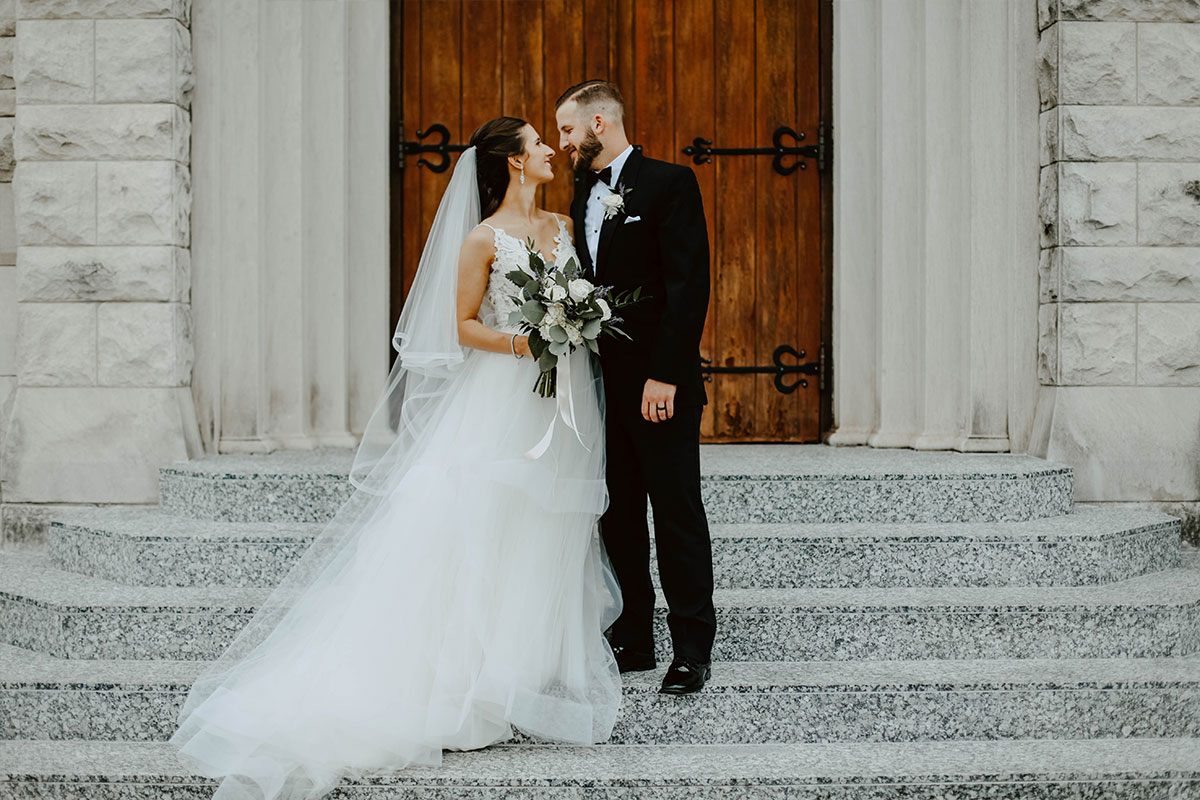 "The designer is a genius, and I feel like her dresses should be treated like royalty."
When was your wedding date?
We were married on May 19, 2018.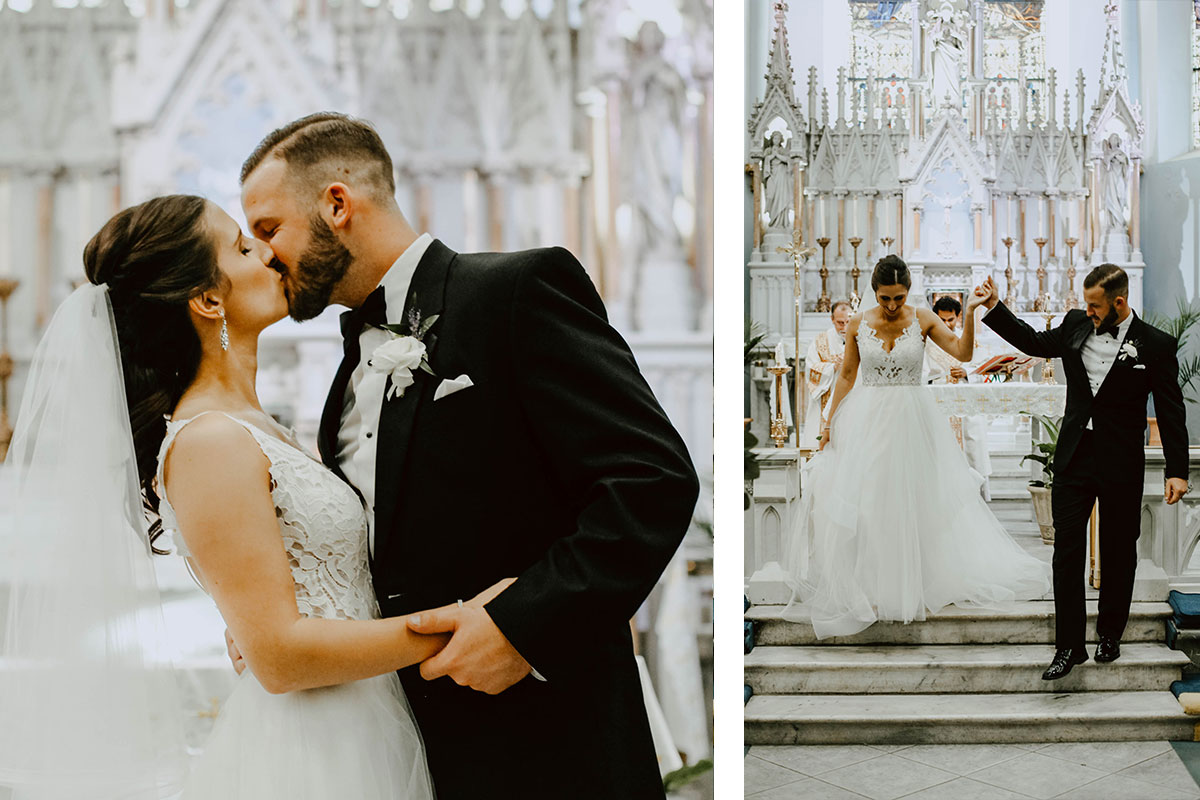 What was your wedding location and venue name?
The ceremony was located at the Basilica of the Immaculate Conception and the reception was located at The River Club. Both are located in downtown Jacksonville, Florida.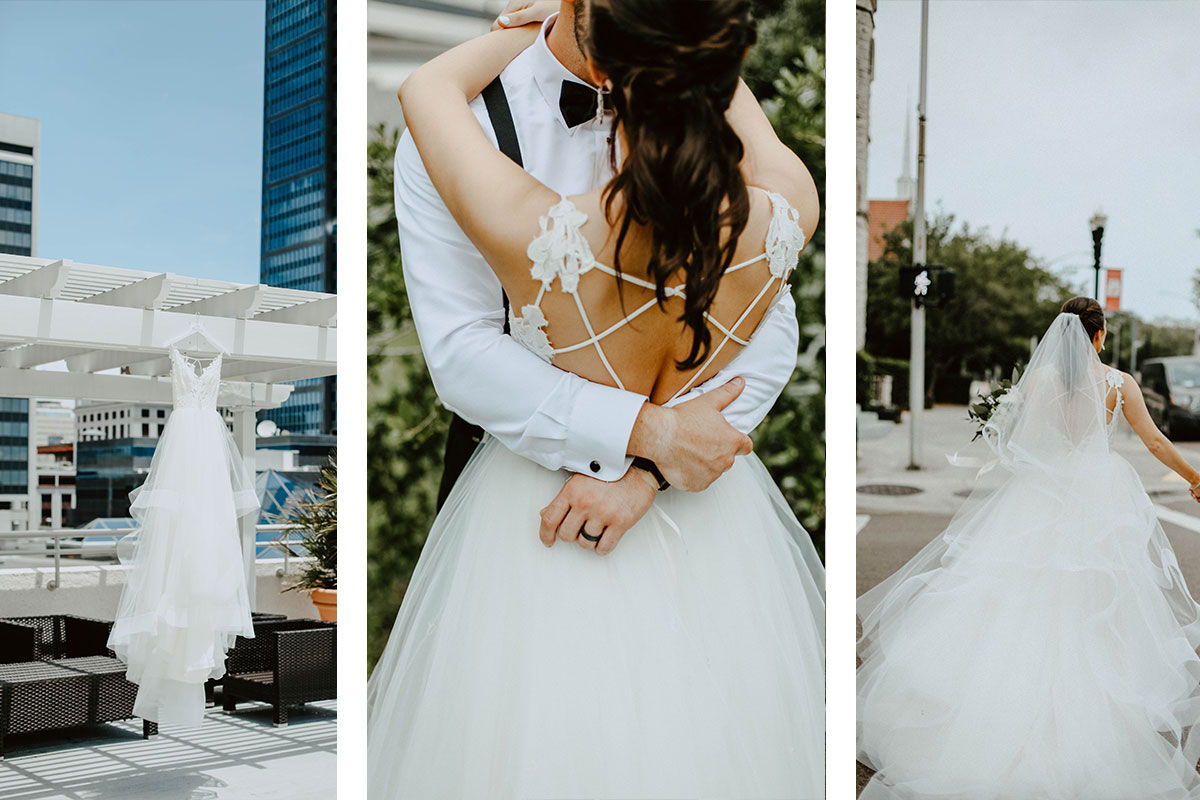 Who is the designer of your gown and where was it purchased?
My gown is the "Halo" gown by Hayley Paige and was purchased at The White Magnolia in San Marco, Jacksonville, Florida.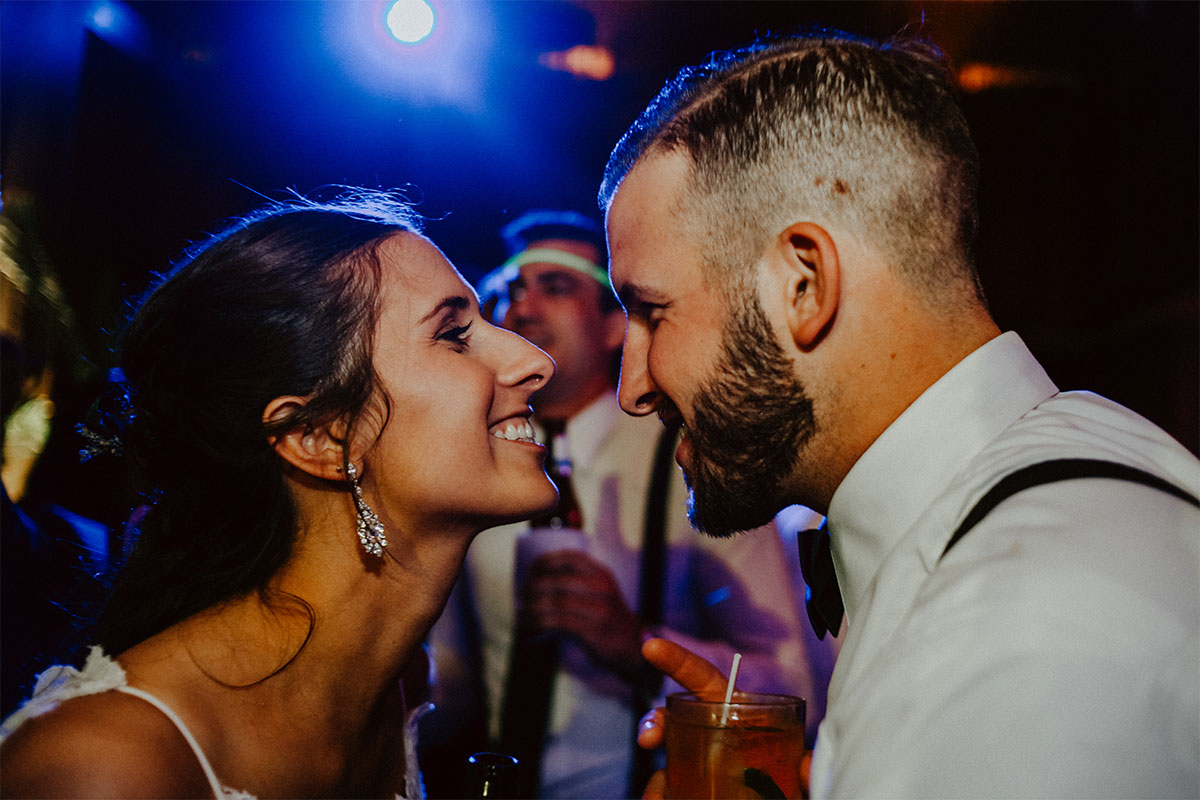 What is your favorite memory from your wedding day?
My favorite memory is looking around the dinner ballroom while sitting at our sweetheart table. A piece of advice I received was to take a moment to "take it all in" and that's what we both did while sitting at our table. Everyone was having a great time, and it was wonderful to have all of our family and friends together. That's also when it settled in that we just got married, and it was an incredible feeling.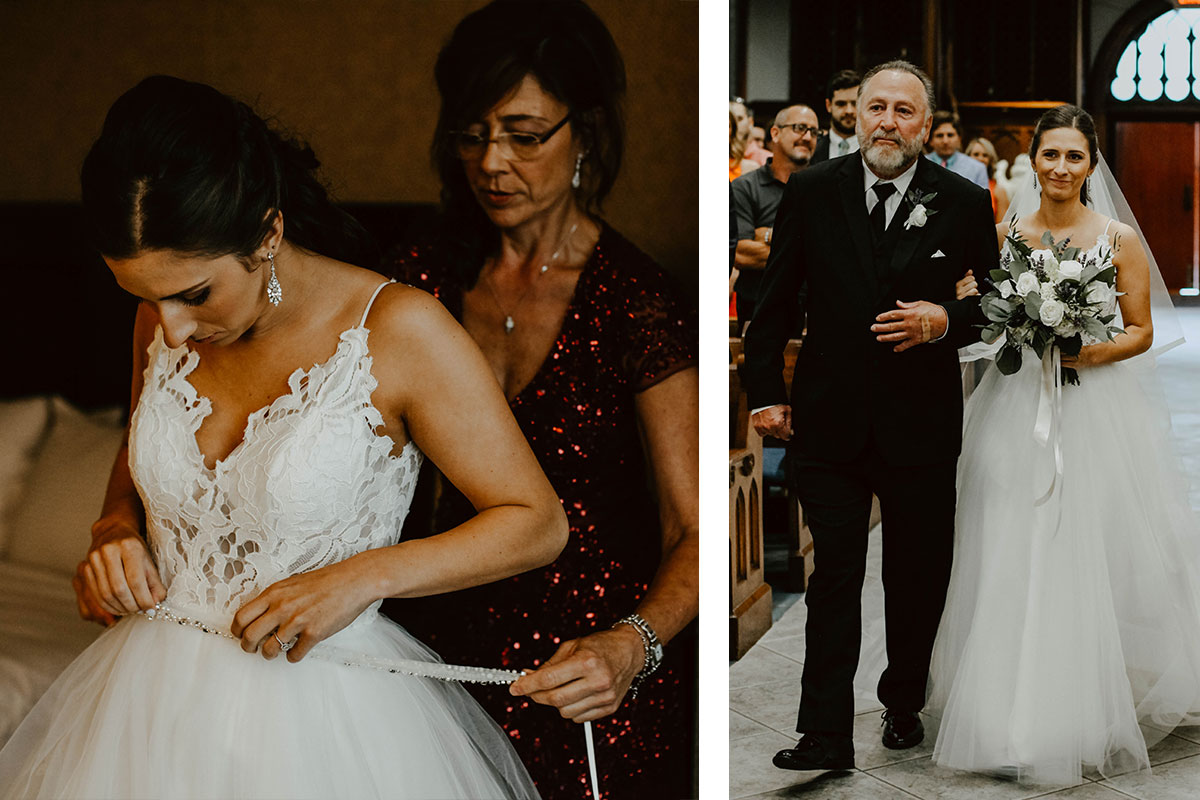 When did you know that your gown was "the one"?
I knew it was the one the moment I put it on. It was everything I wanted, but for some reason I didn't pick it off the rack when I passed it while browsing. Brooke, the consultant, actually picked it out for me and snuck it in my room! It was the last one I tried on. Come to find out I had pinned the dress on Pinterest months prior and had no idea until after we purchased it!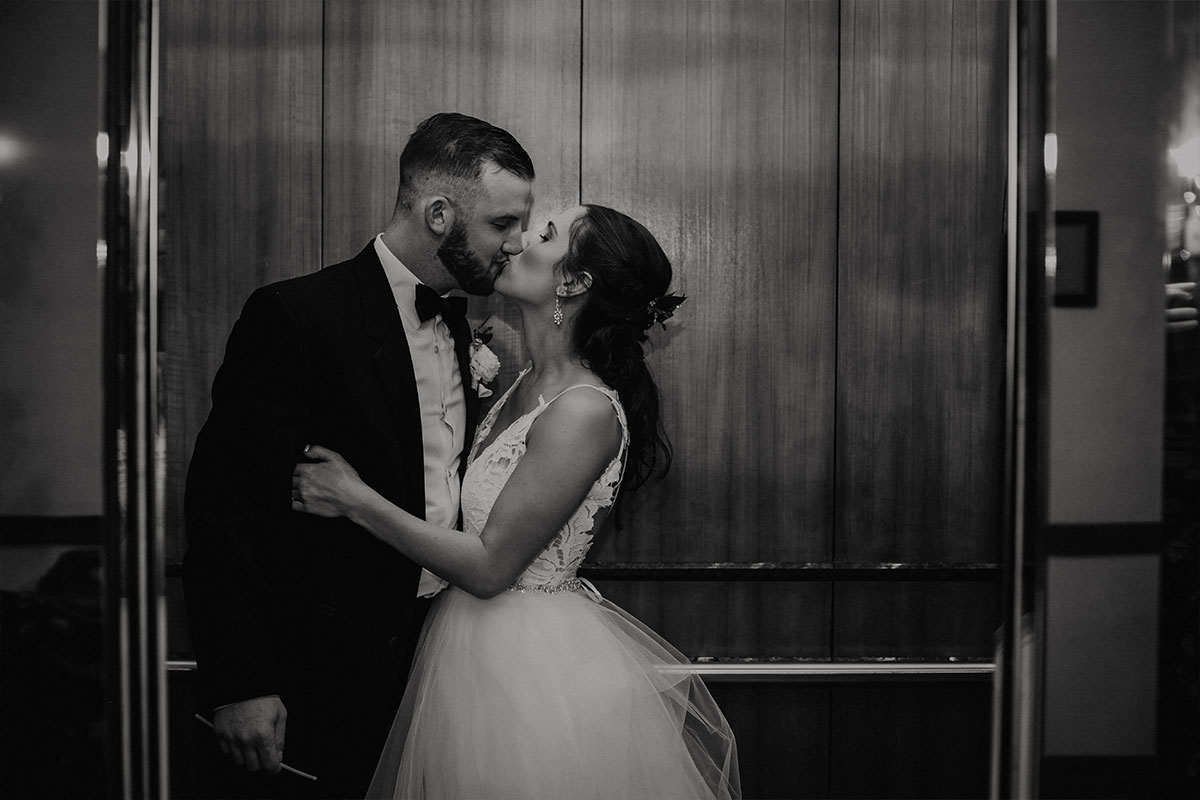 How did you and your husband meet?
William and I met in high school and began dating the summer going into our junior year.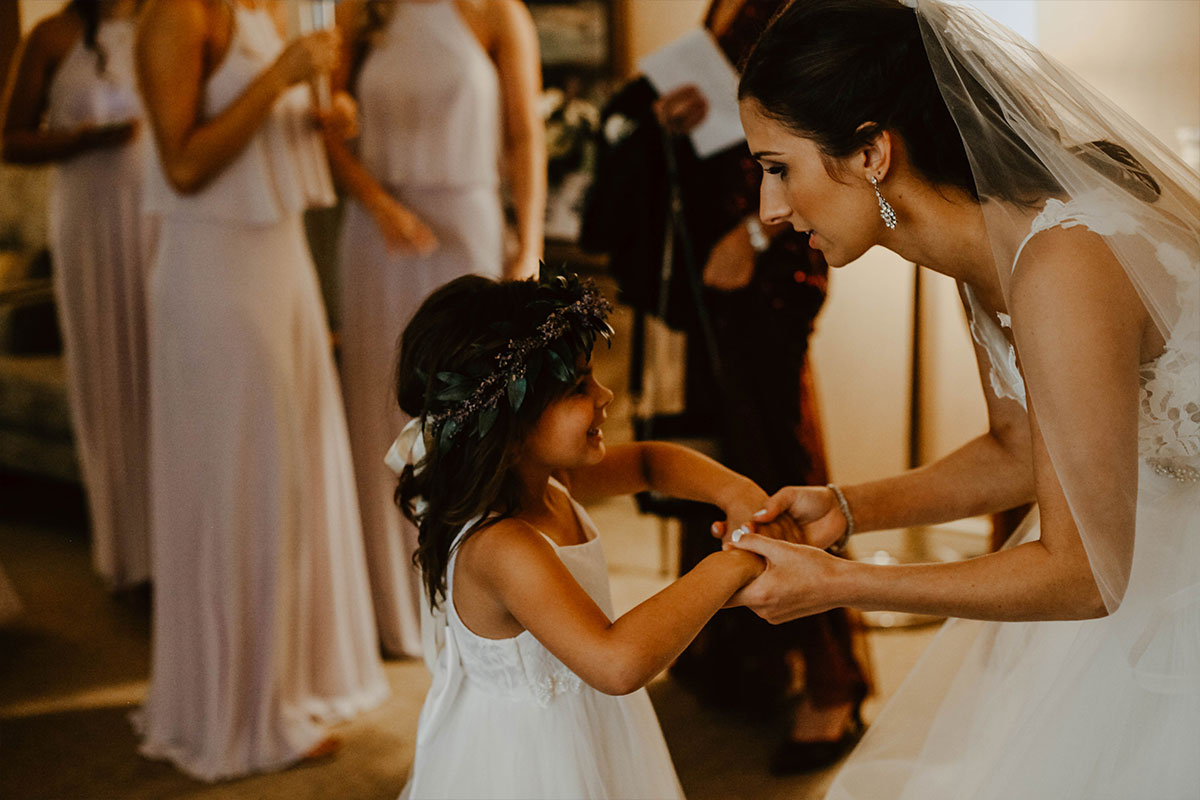 Why did you want to get your gown cleaned and preserved?
I love my dress so much, and it got dirty and slightly damaged from the night of our wedding. I wanted it to be cleaned and tucked away in hopes that one day my daughter will wear it. While that is unlikely since most daughters don't wear their mother's dresses, I like the option to be open. Also, the designer is a genius, and I feel like her dresses should be treated like royalty.