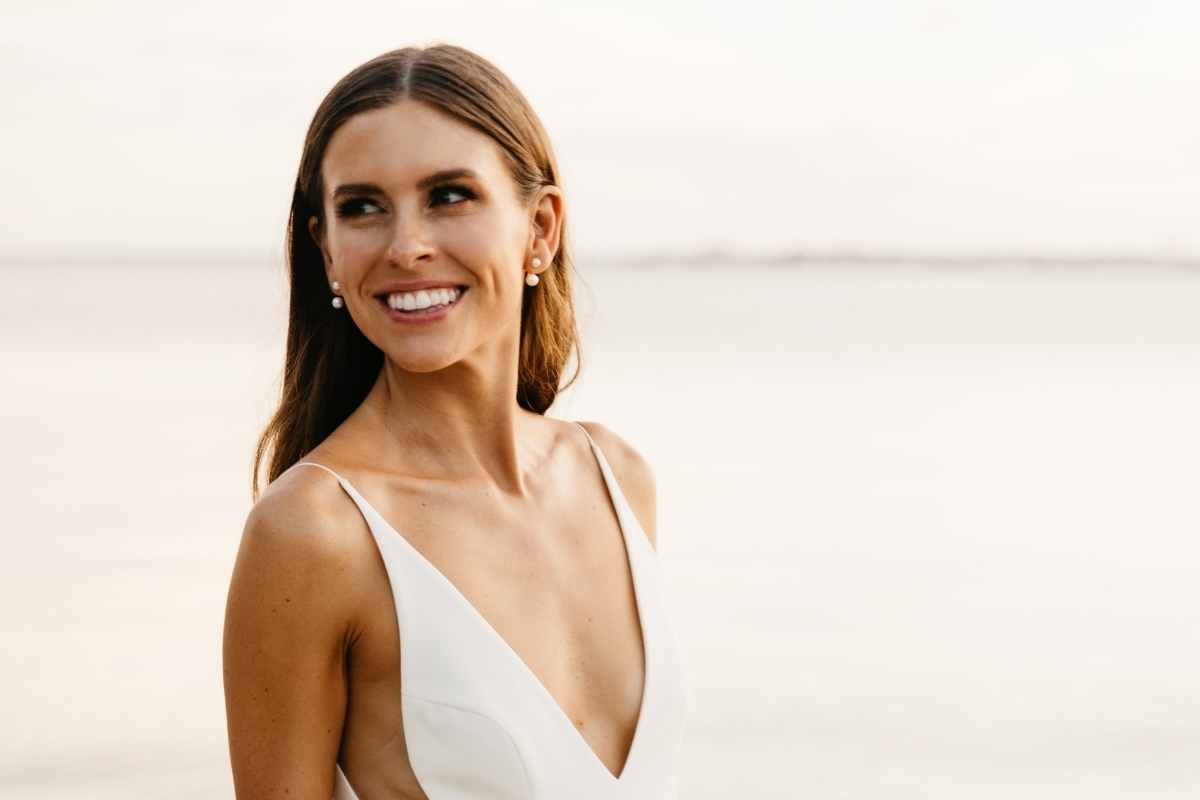 "Oceanside was Love Bridal's number one recommendation!"
When was your wedding?
We were married on September 17th, 2022.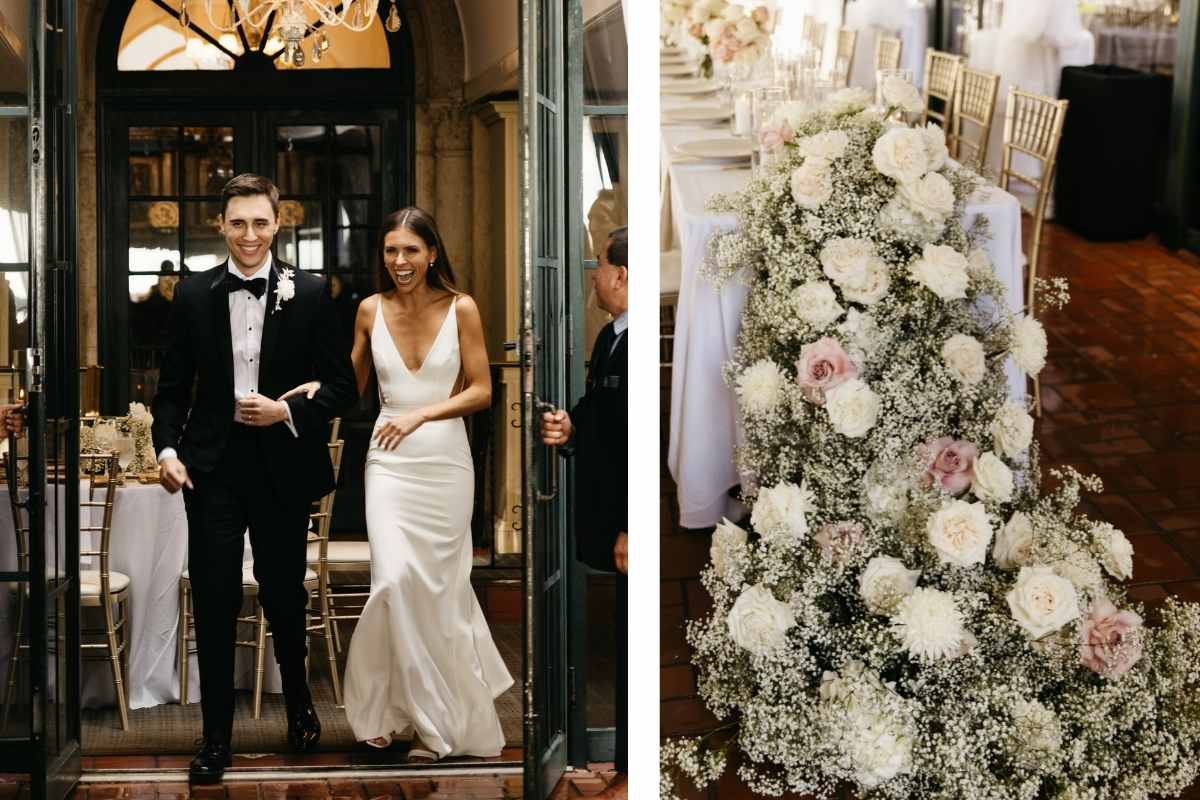 What was the name of your venue and why did you choose it?
We got married in the Basilica of the Immaculate Conception and held our reception at Epping Forest. We chose Immaculate Conception as our ceremony venue because our faith is important to us, but also because the church is so stunning and holds a lot of history! We chose Epping Forest as our reception venue for various reasons…the incredible sunset view right off the river, the flexibility to use indoor and outdoor spaces, the food being prepared on site, and the experienced team that assists you throughout the planning process.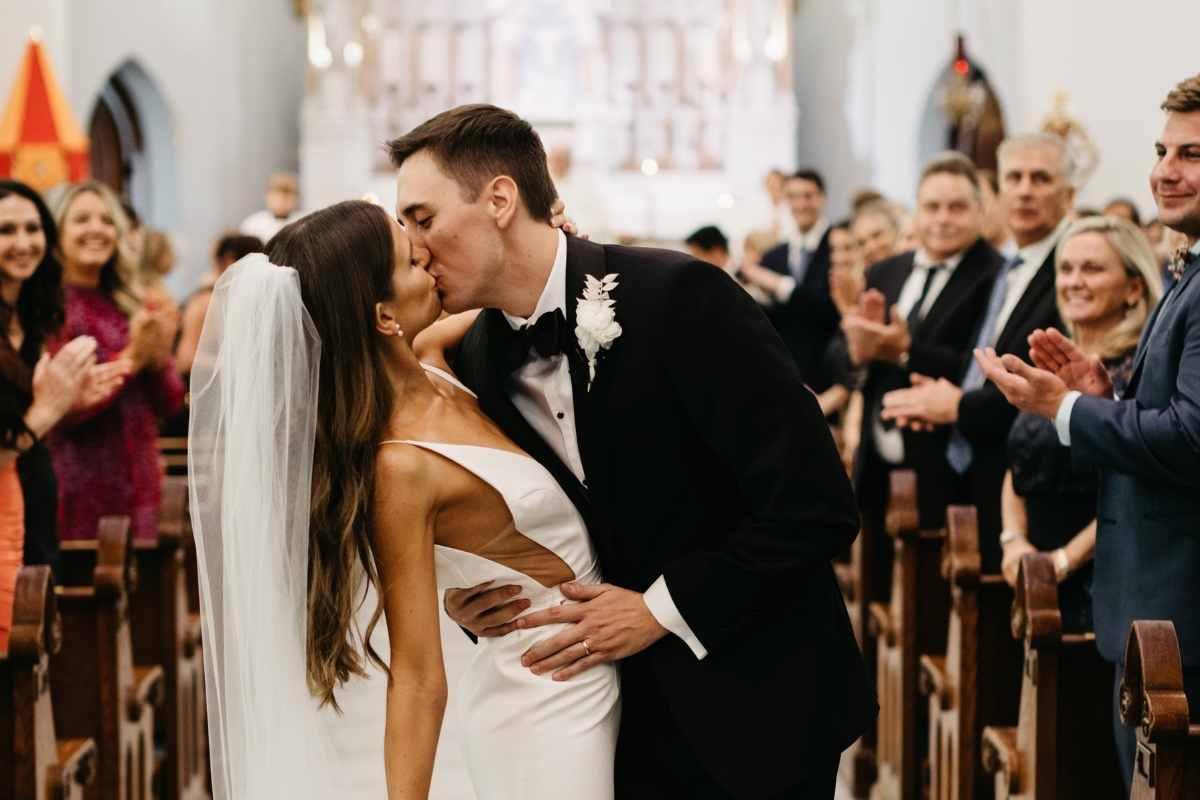 How long did it take to plan your big day? Any vendors you'd like to recognize?
We got engaged in July of 2021, but didn't start truly planning until mid November. So, we spent roughly 9 months in total. We have TONS of vendors to recognize!
Lauren and Jared Bowser (We Are The Bowsers) – photographer and videographer
Lia Croke – makeup artist
Adair Currie (Dairing Events) – overall wedding planner
Ernestine Sanchez (Epping Forest) – reception coordinator
Cathryn Morency (Immaculate Conception) – ceremony coordinator
Let Destiny Design – florist
Bay Kings Band – wedding band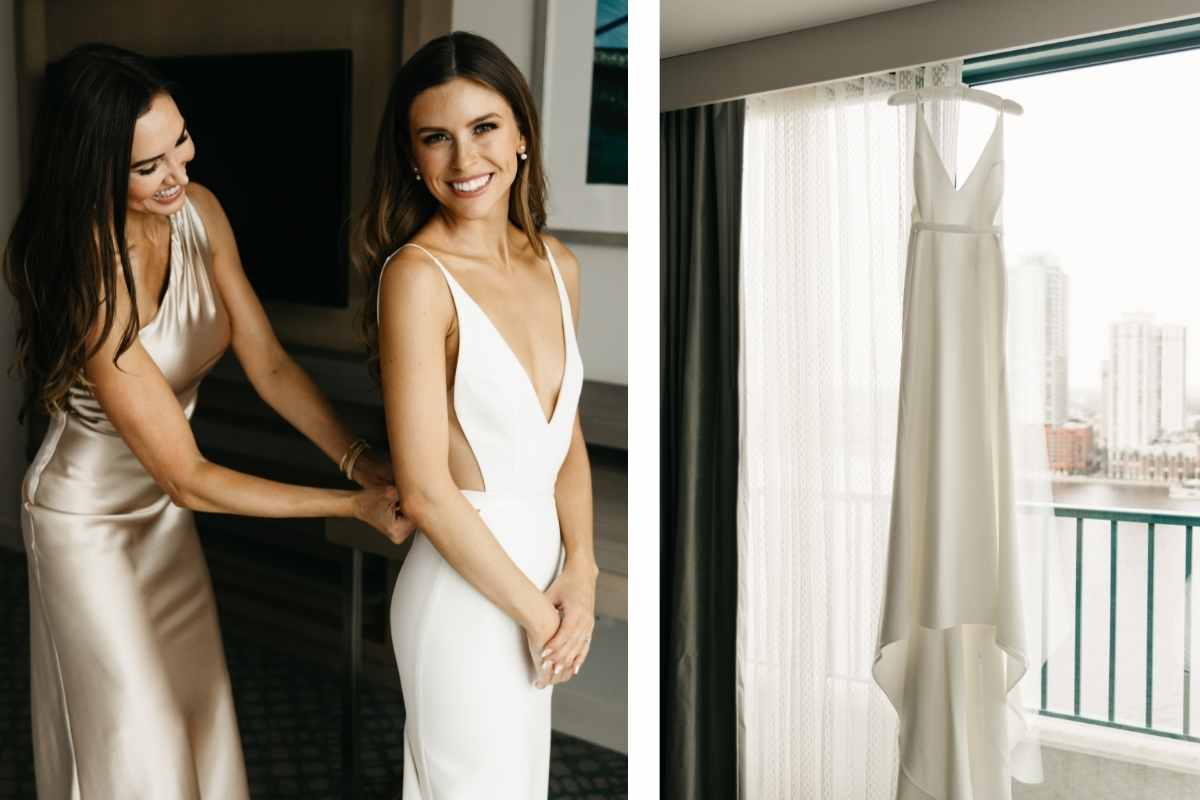 Who is the designer of your gown and where was it purchased?
My designer was Sarah Seven and I purchased my gown at Love, a Bridal Boutique.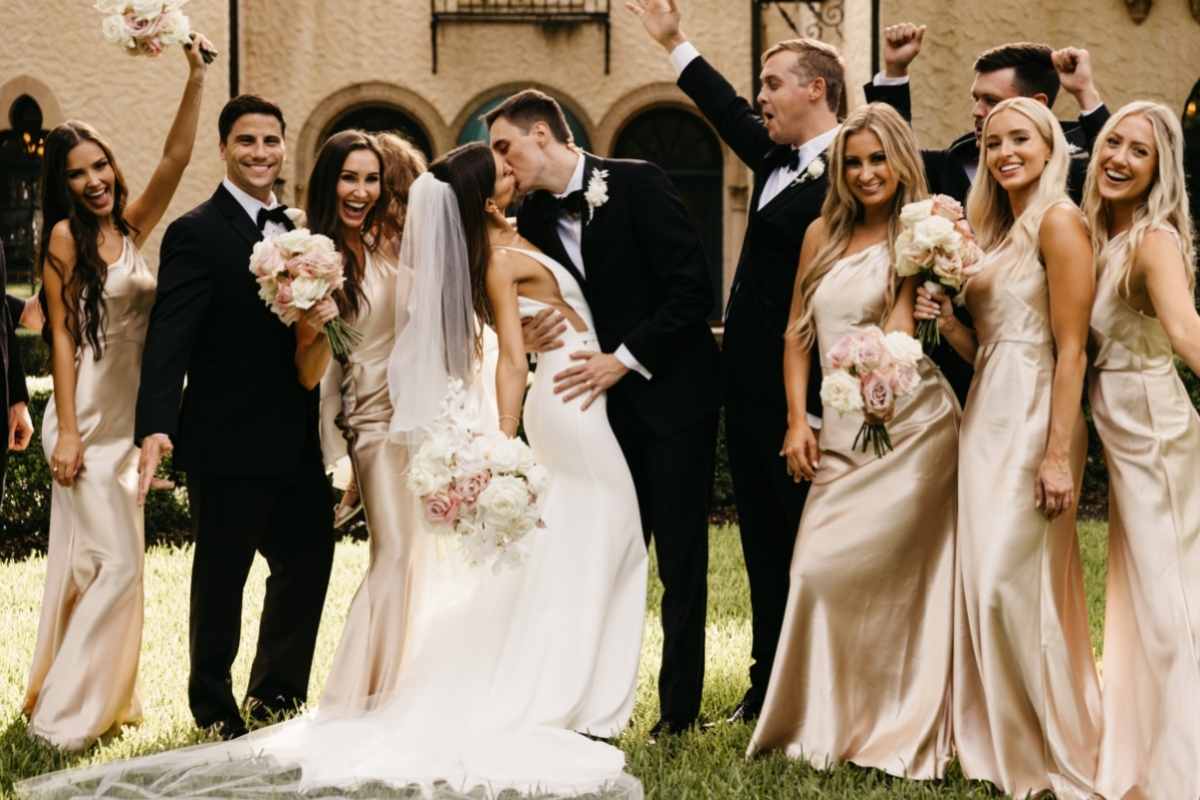 When did you know that your gown was "the one?"
I saved a photo on Instagram of a random wedding gown back in March of 2021, 4 months before we were engaged. At this point in time, I wasn't really familiar with any wedding designers and definitely didn't know about Sarah Seven. When I was researching wedding dresses ahead of my appointment at Love Bridal, I recalled the photo I saved previously, sent them a picture of it, and asked if they sold the exact dress. Ultimately, the Sarah Seven dress I randomly saved on Instagram months before ended up being the first dress I tried on and the dress I said yes to! I knew it was "the one" as soon as I put it on and looked in the mirror. I immediately envisioned myself walking down the aisle in the dress and started crying!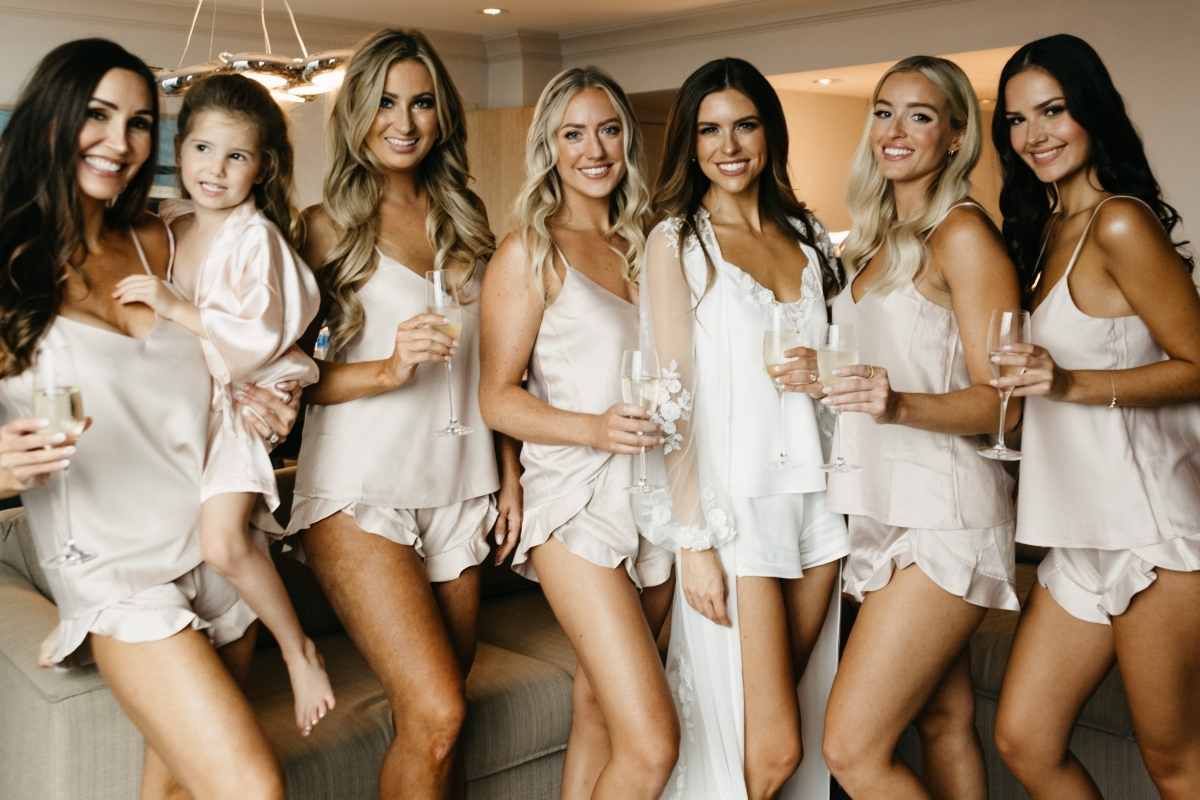 Why did you want to get your gown cleaned and preserved?
There are two reasons:
We may use some of the fabric to create baptism outfits for our future children.
If we happen to have a girl, this would allow her to do what she pleases with my wedding dress! But, I would love for her to get it altered to wear as a rehearsal dinner dress or use it in a way that can be passed down generationally.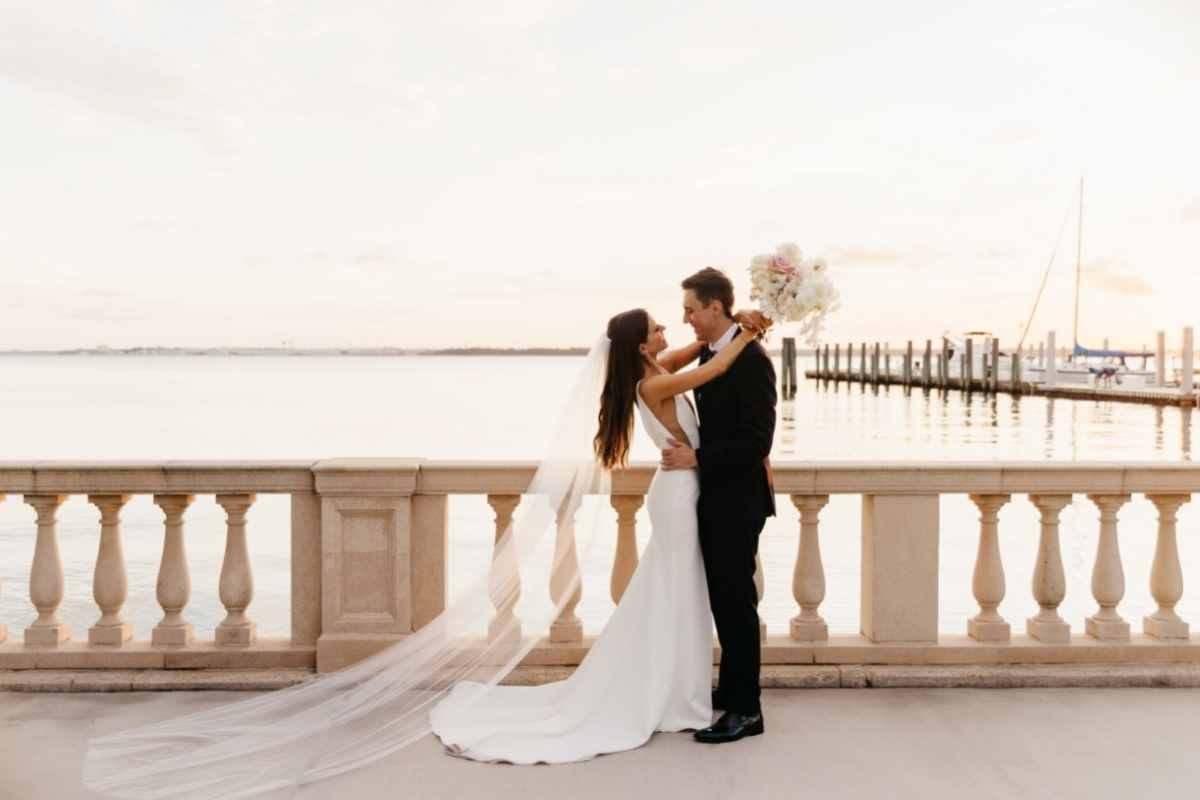 Why did you choose Oceanside for your alterations, cleaning and preservation?
Oceanside was Love Bridal's number one recommendation!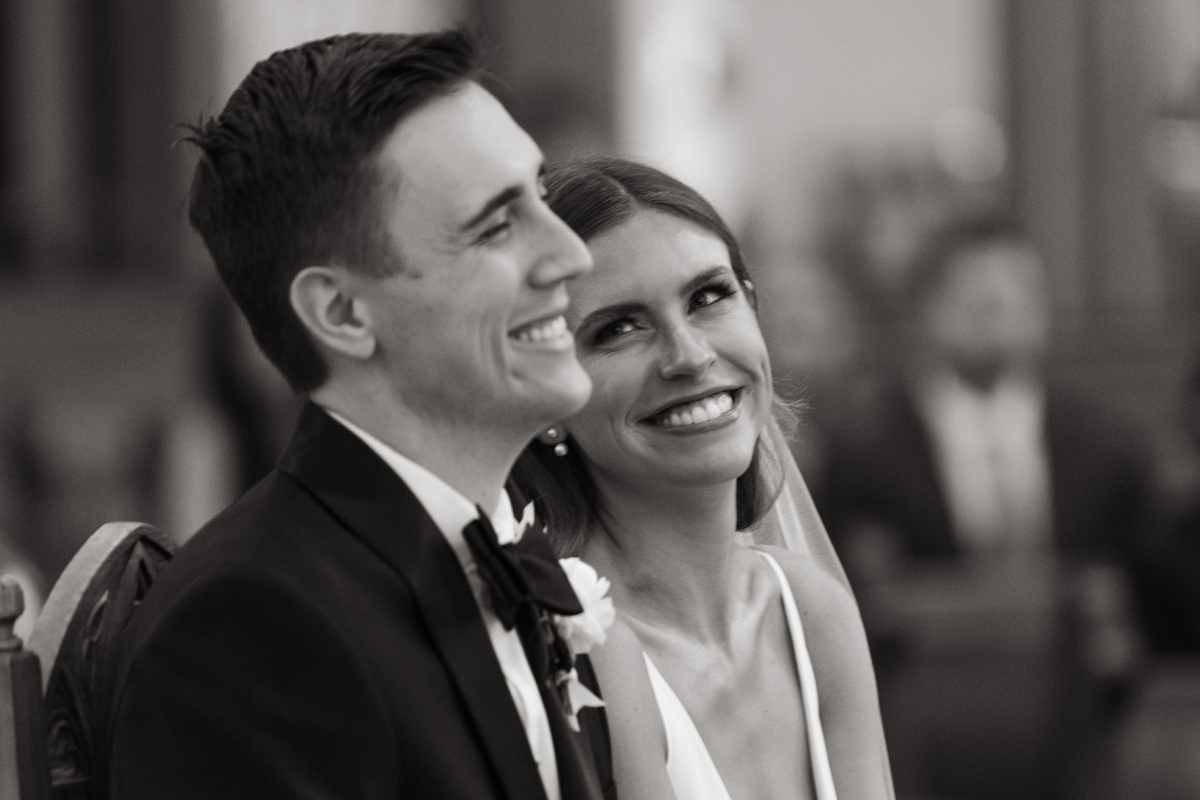 How did you and your husband meet?
Rob and I met on our first day of our accounting internship with Ernst and Young in Jacksonville. We held our rehearsal dinner at The River Club, which happens to be in the same building we met in six years ago!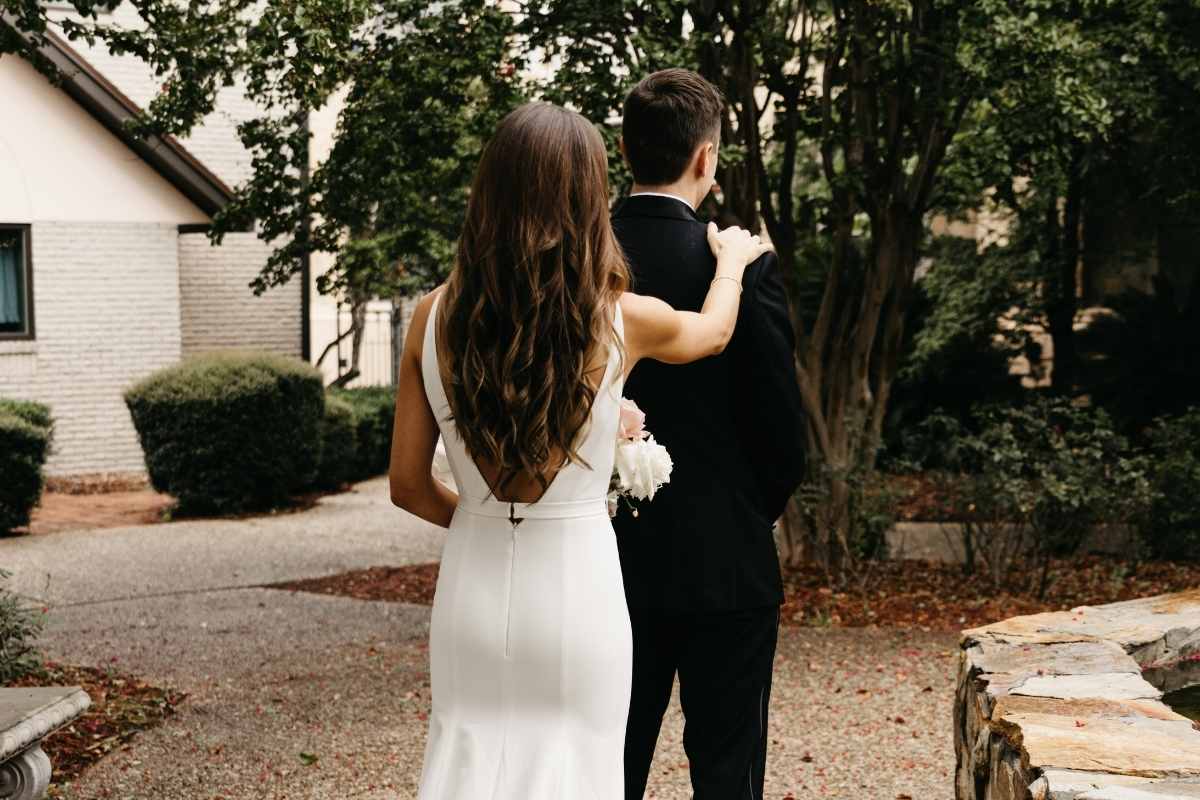 What is your favorite memory from your wedding day?
I have so many. If I had to pick one though, it would be our first look. Right as I touched Rob's shoulder, the church bells rang!! (I'm sure my planner had something to do with the perfect timing of this, but we didn't know it at the moment lol). He turned around and immediately started crying! It's a memory I truly will never forget. It was such an emotional, yet special moment to share together right before our ceremony.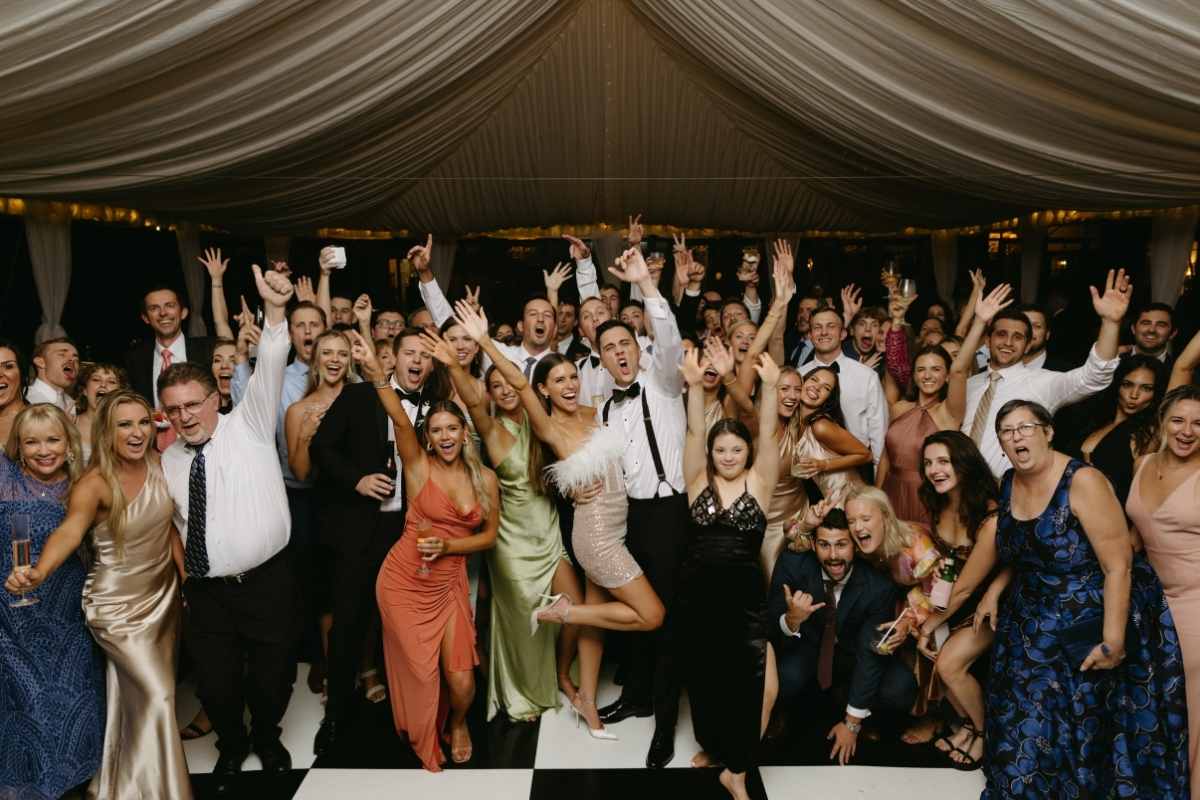 What made your ceremony feel extra special?
Before our wedding day, our priest requested that we send him three things we love about each other so he could somehow incorporate these items during our ceremony. We were told to not share what we wrote about each other and we followed that rule! We assumed our priest would summarize our responses, but to our surprise, he read our responses verbatim during the Homily. This made our ceremony so incredibly personal and memorable.