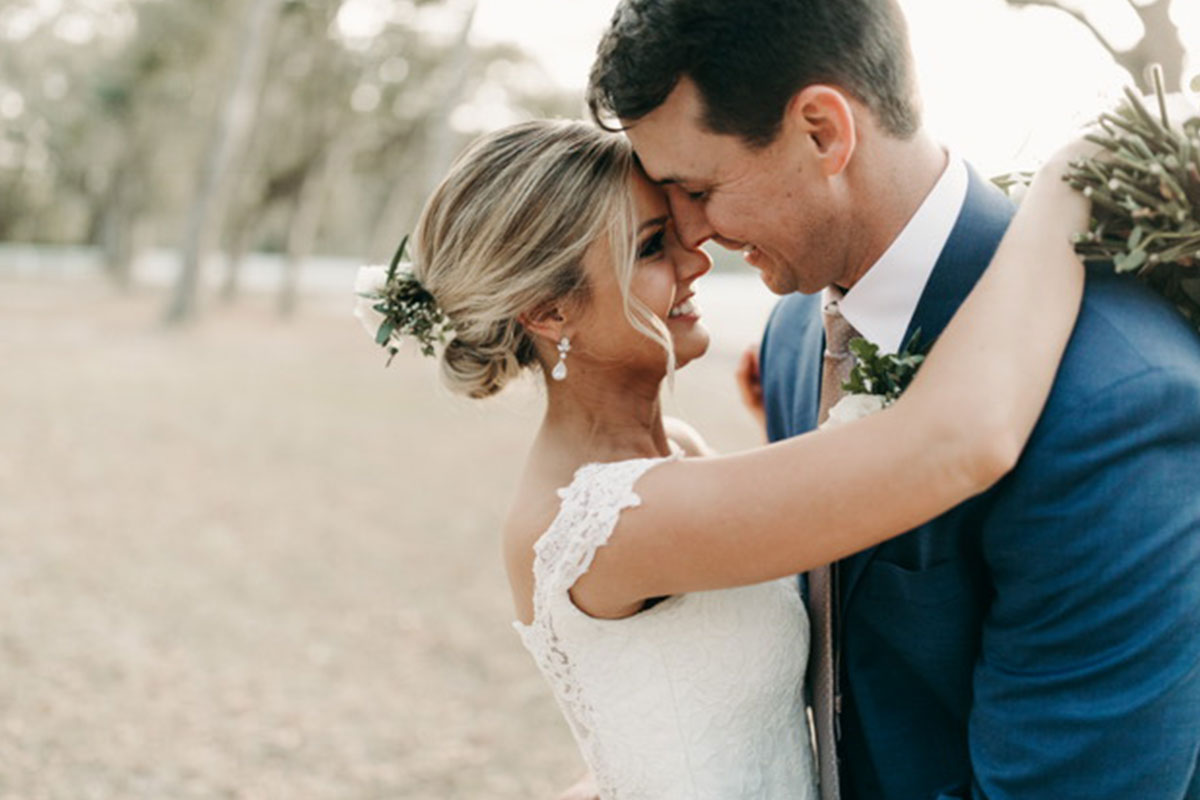 "My dress is very special to me, so it just made sense to take care of it."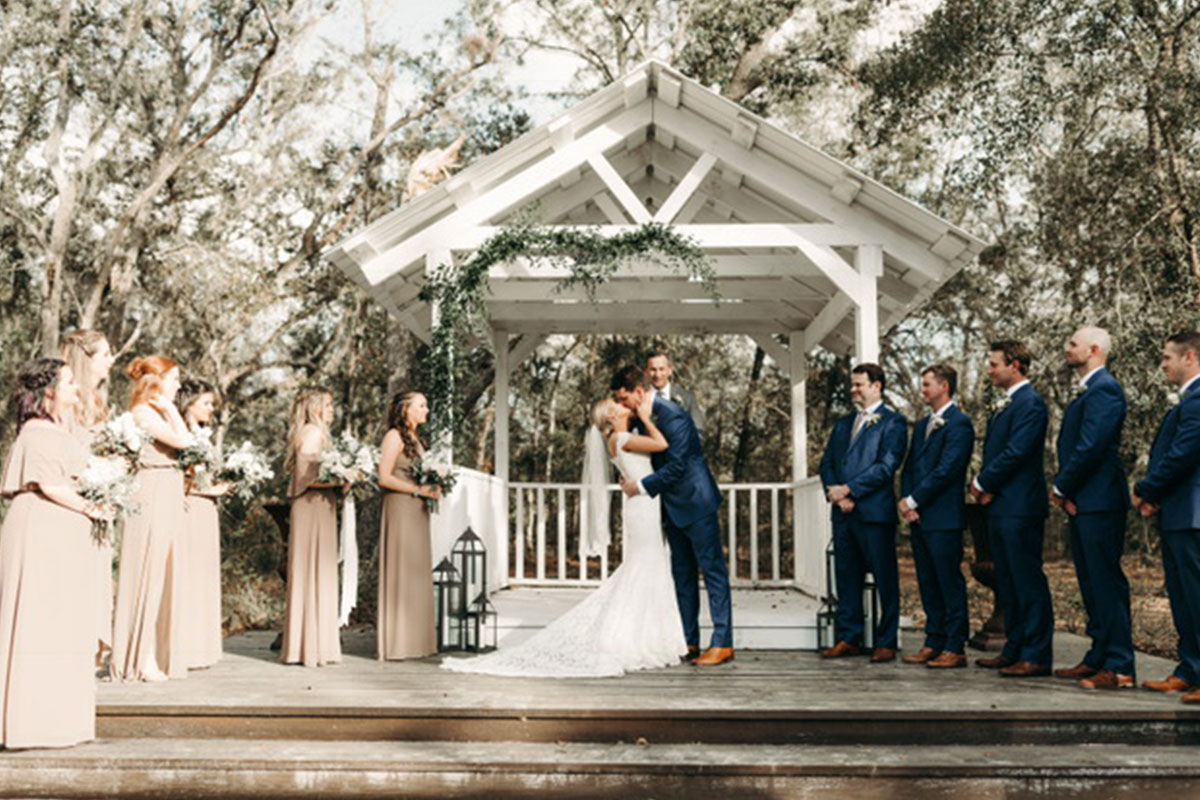 When was your wedding date?
We were married on February 10, 2018.
What was your wedding location and venue name?
Our venue was Chandler Oaks Barn in St. Augustine, Florida.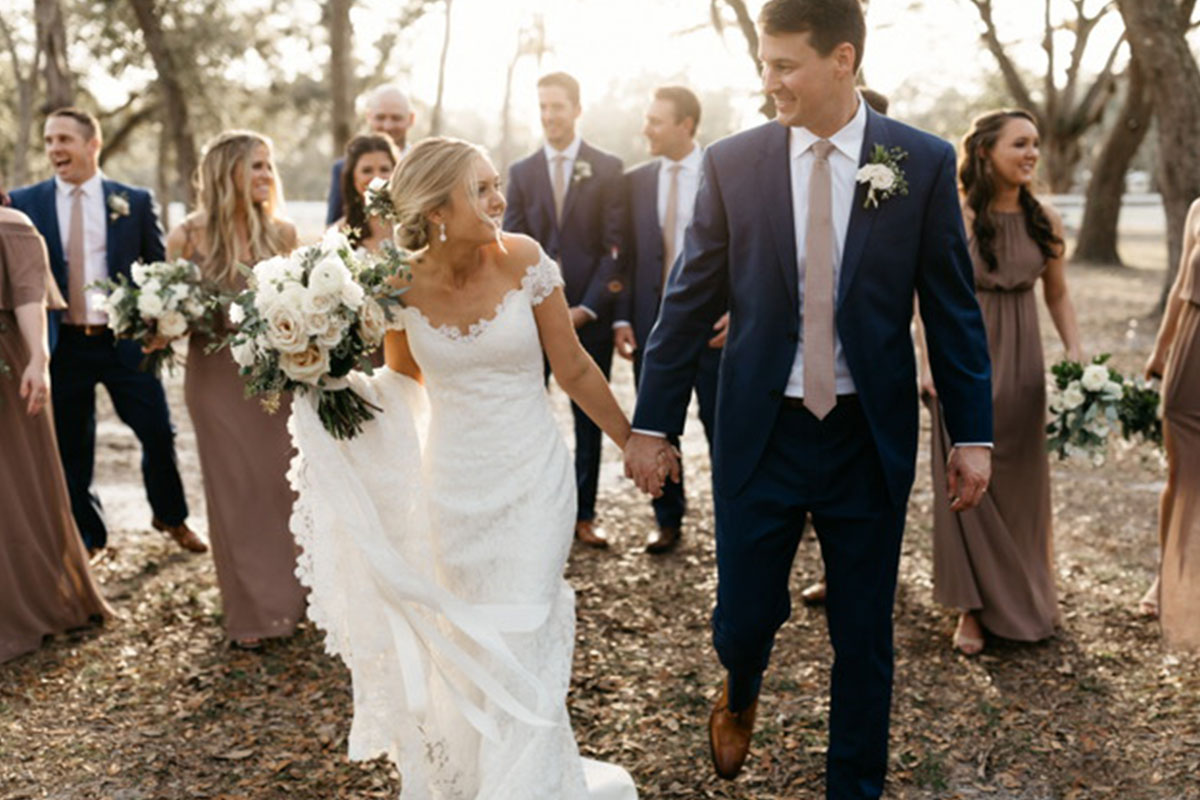 Who is the designer of your gown and where was it purchased?
The gown was a Legends by Romona Keveza and it was purchased at Love, A Bridal Boutique.
What is your favorite memory from your wedding day?
This is such a hard question, because the entire day was amazing. I'd have to say my favorite memory is when our band, The Royals, called Clayton and I on stage to perform Don't Stop Believin' at the end of our reception. It was completely unexpected and so much fun!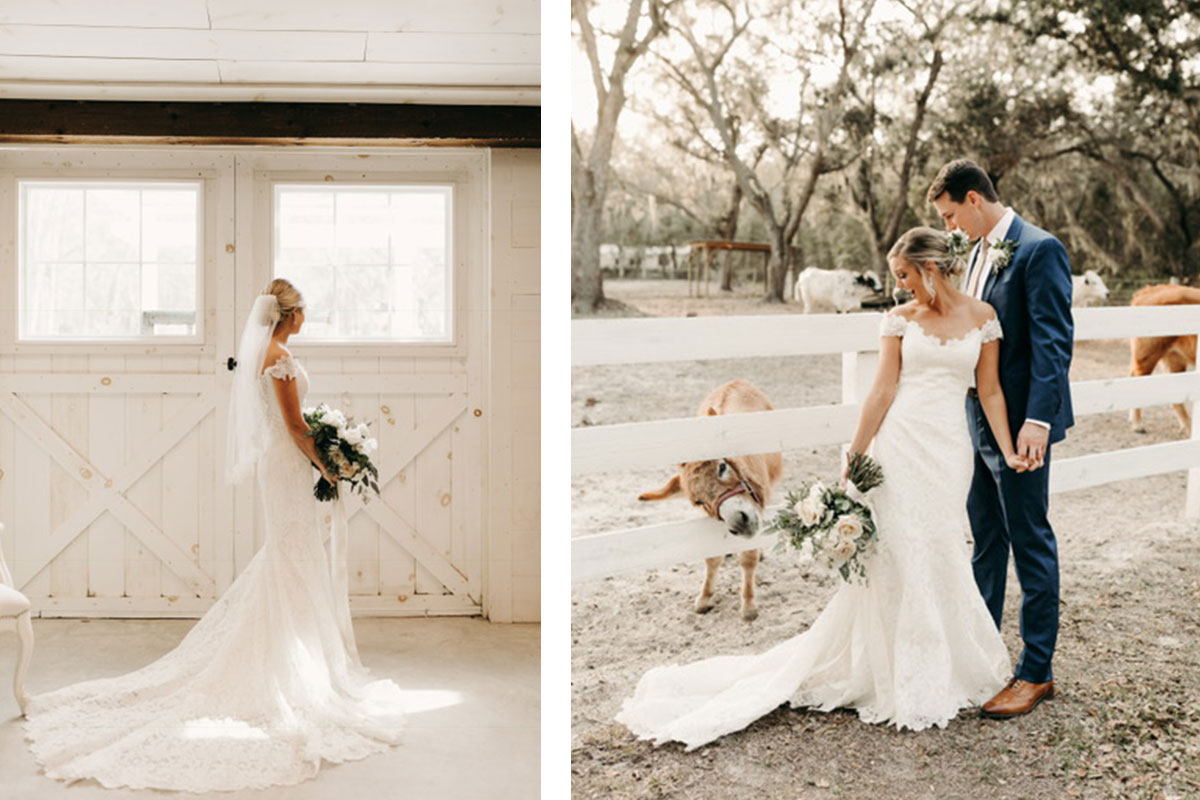 When did you know that your gown was "the one"?
It was the fourth dress I tried on. The minute I put it on, I knew that it was "the dress." I bought it that day and didn't try on another dress after that!
How did you and your husband meet?
We met on Bumble. I was such a skeptic of dating apps, but we went on our first date to North Beach Fish Camp and the rest was history. Best decision ever!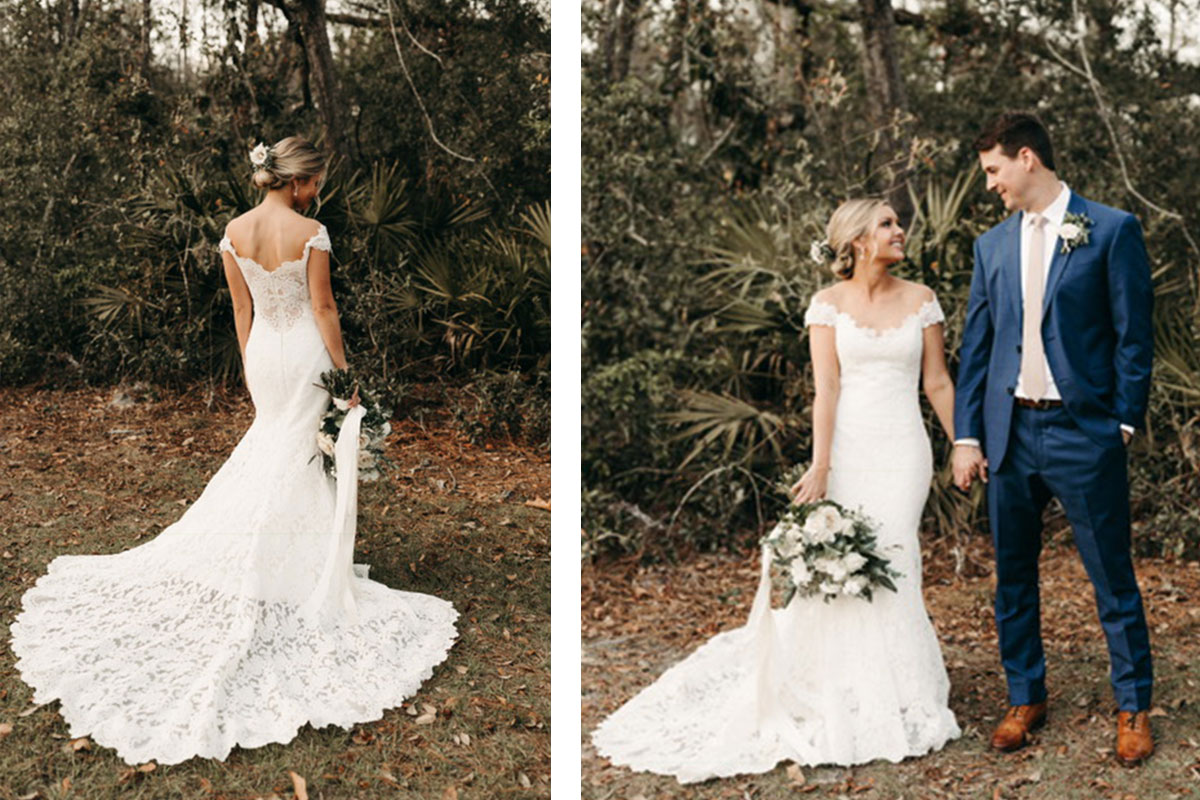 Why did you want to get your gown cleaned?
My gown was very dirty at the bottom from walking around the farm to take pictures. It also had spray tan residue. My dress is very special to me, so it just made sense to take care of it to have as a memory of our special day for years to come!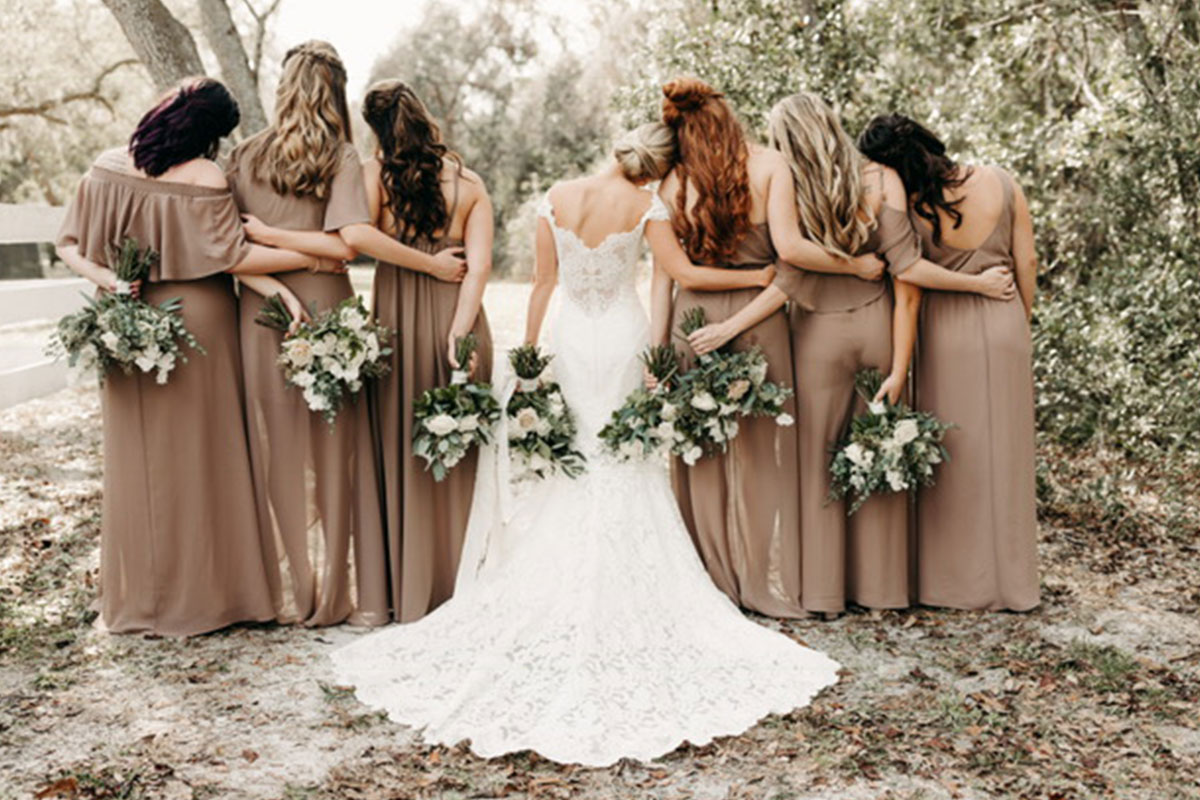 What made your wedding ceremony feel extra special?
Clayton's dad officiated our ceremony. It was so special to have someone we love up there with us. He did a beautiful job making the ceremony feel personal, not only to Clayton and I, but everyone in attendance.