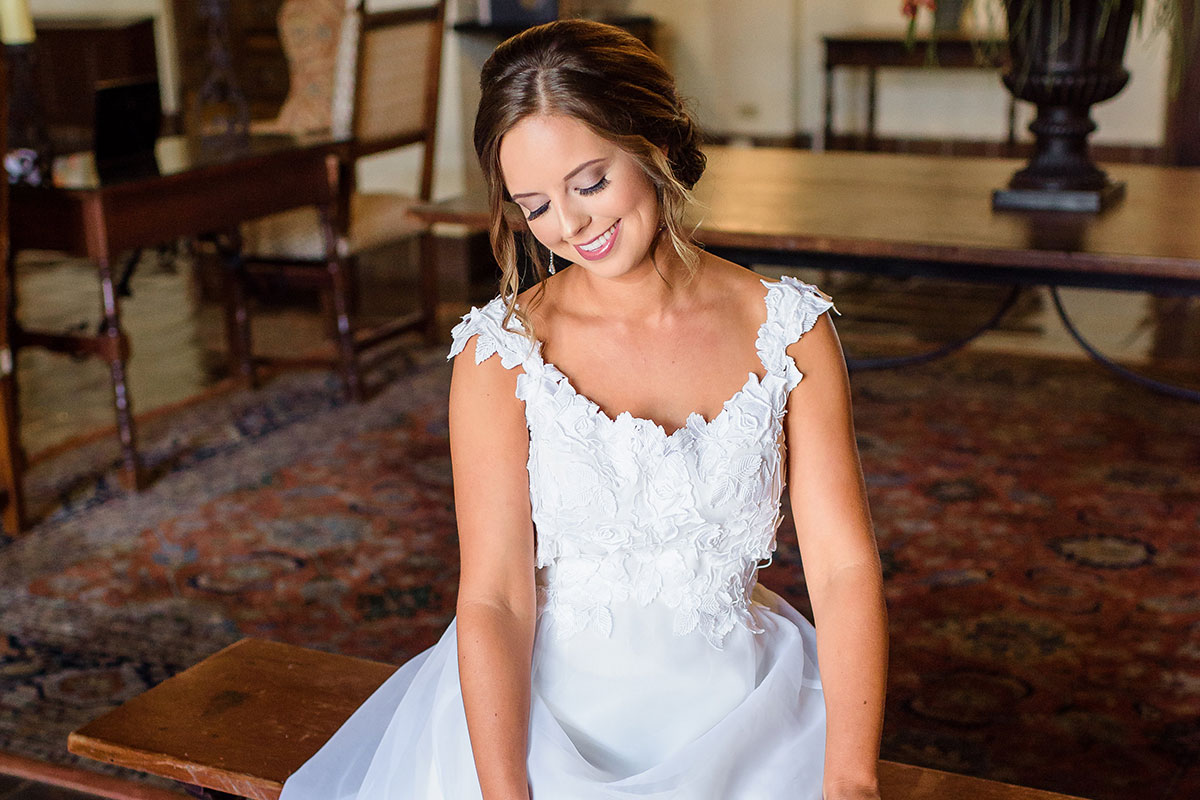 Bride Wears Her Mom's Wedding Gown:
34 Years Later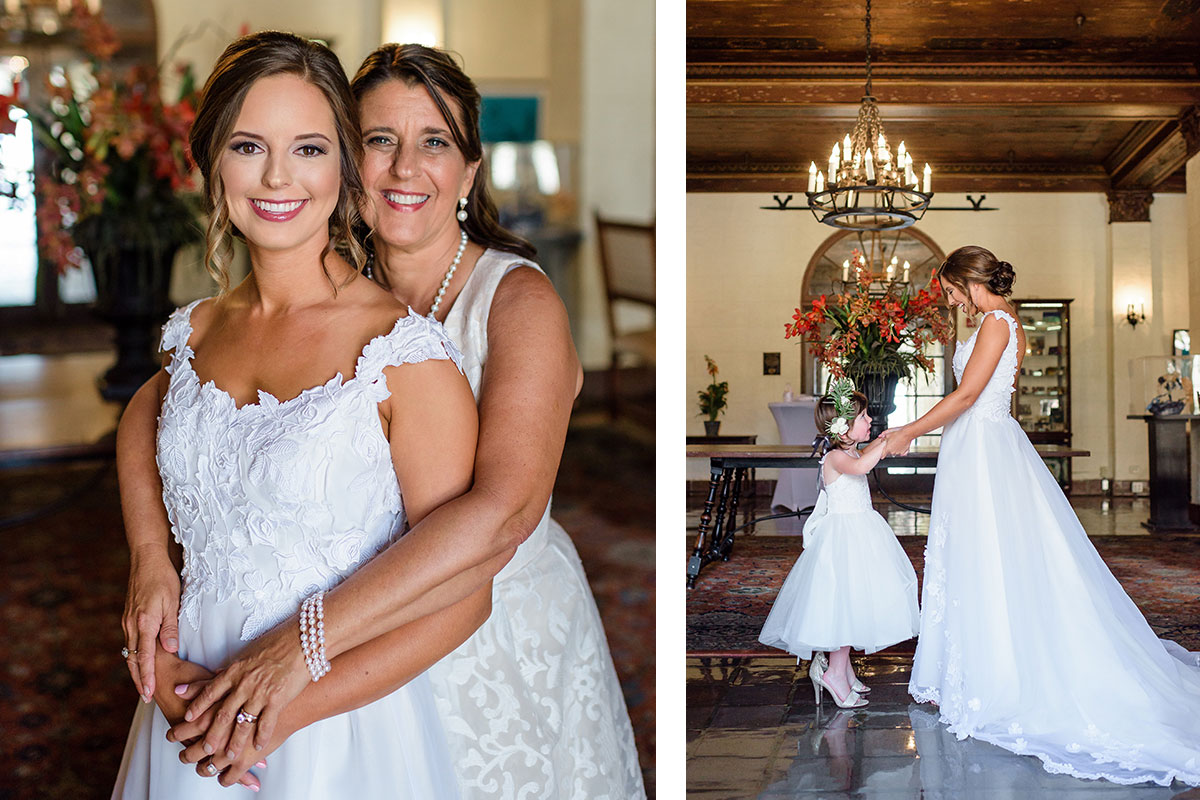 When Marsha Adam's youngest daughter, Ally, got engaged, the thought crossed Marsha's mind that maybe…just maybe…Ally could wear her mom's wedding dress. Not sure how the dress would look 34 years later, they cautiously broke the seal on the storage box. To their surprise, it was in near-perfect condition and it fit! Ally was intrigued and charmed by the idea of wearing her mom's dress—with a few alterations!
Able to see the potential, Ally and Marsha enlisted the help of a few friends. First, they turned to the Harris family of Oceanside Cleaners to clean and restore the dress—a beautiful ivory satin and lace appliqué gown. Next, the mother-daughter team hired a seamstress to alter the 1983 modest full-sleeve, full-back dress into a modern and elegant off-the-shoulder gown with an alluring back.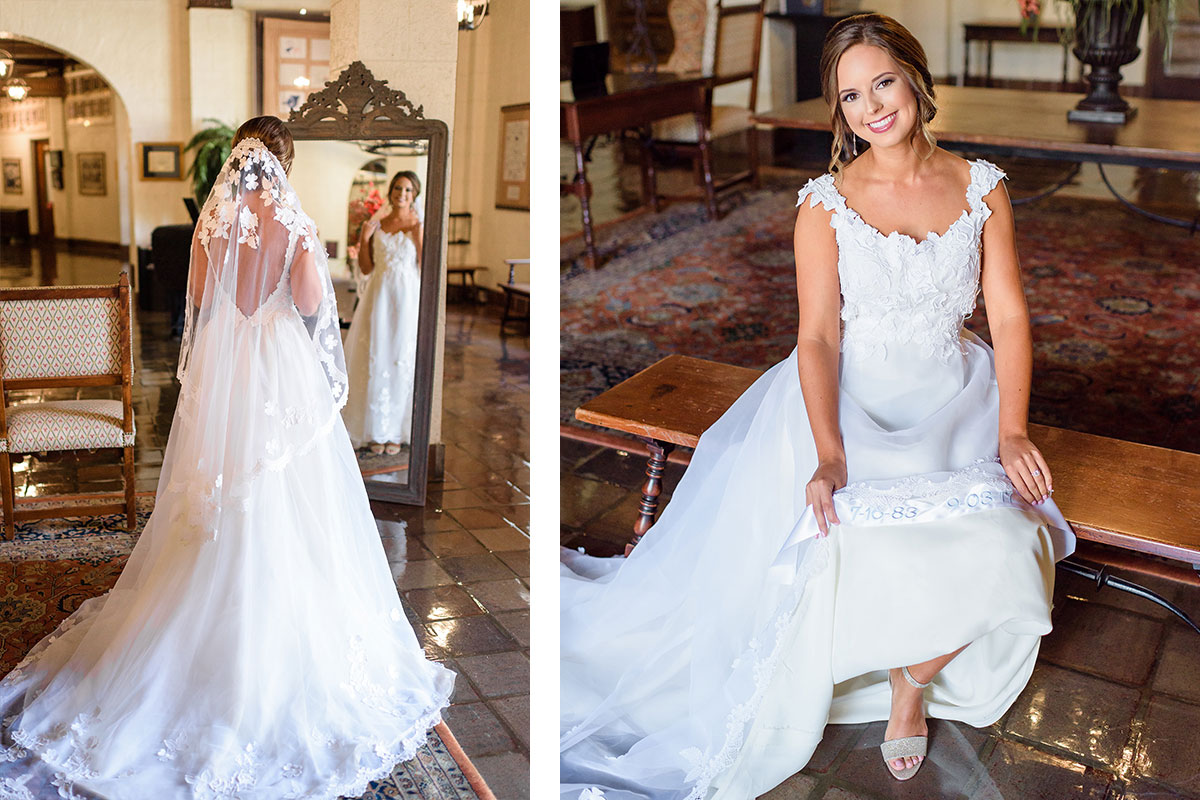 Ally wearing her wedding dress held double meaning for Marsha. The dress was reminiscent of her mother's—Ally's grandmother's—wedding dress. Unfortunately, Marsha was unable to wear her mom's dress because it had become part of a children's dress-up box. But Marsha was able to find a dress that resembled her mother's dress, the same dress that would now by worn by Ally.
On September 3, 2017, Ally wore her mom's gown as she married her high school sweetheart, Alex Tyre. The wedding was held on the distinguished grounds of the Bolles School, a private college-preparatory school in Jacksonville and Alex's childhood school. The ceremony began with Ally and her wedding party making the processional walk through the grand colonnade to reach the gazebo where Alex and his groomsmen awaited.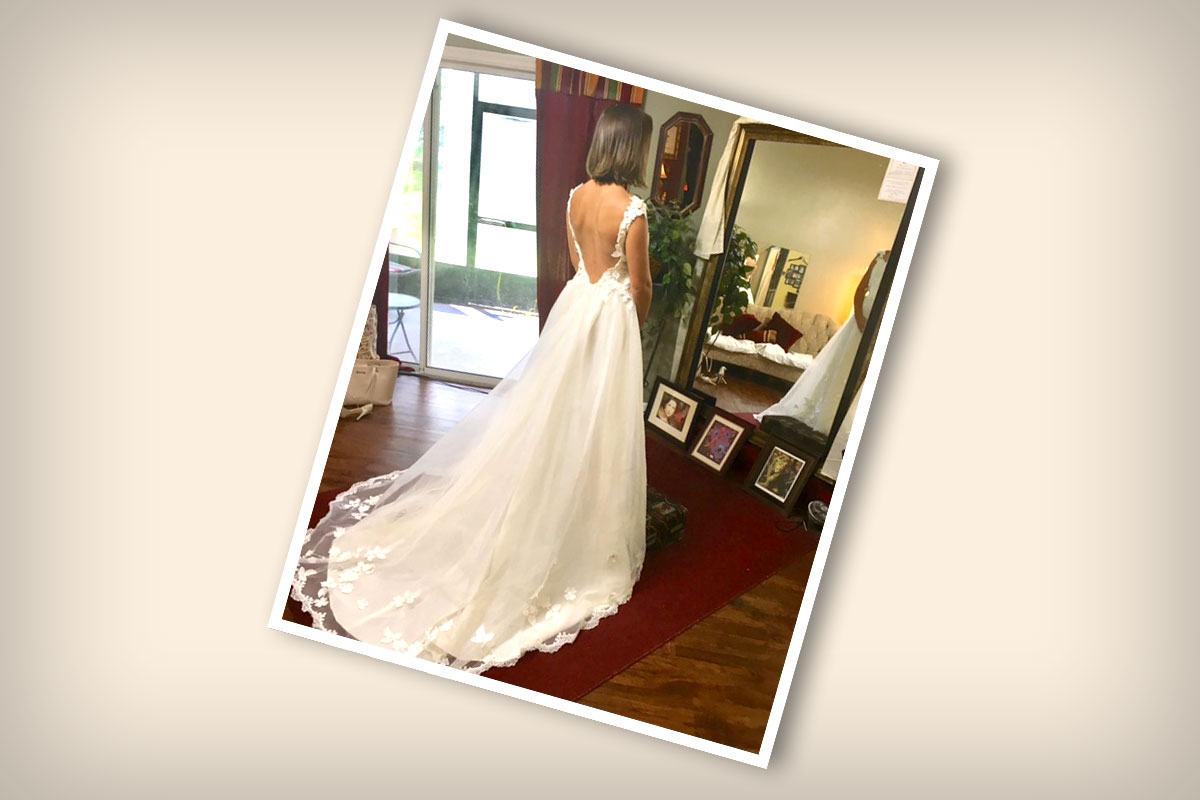 The reception began outdoors before moving inside to the school's dining hall for dancing, dinner and toasts. Festivities concluded with the new bride and groom boarding a boat for a romantic ride down the St. John's River. It was a perfect conclusion to a beautiful and meaningful wedding day! Memories made.