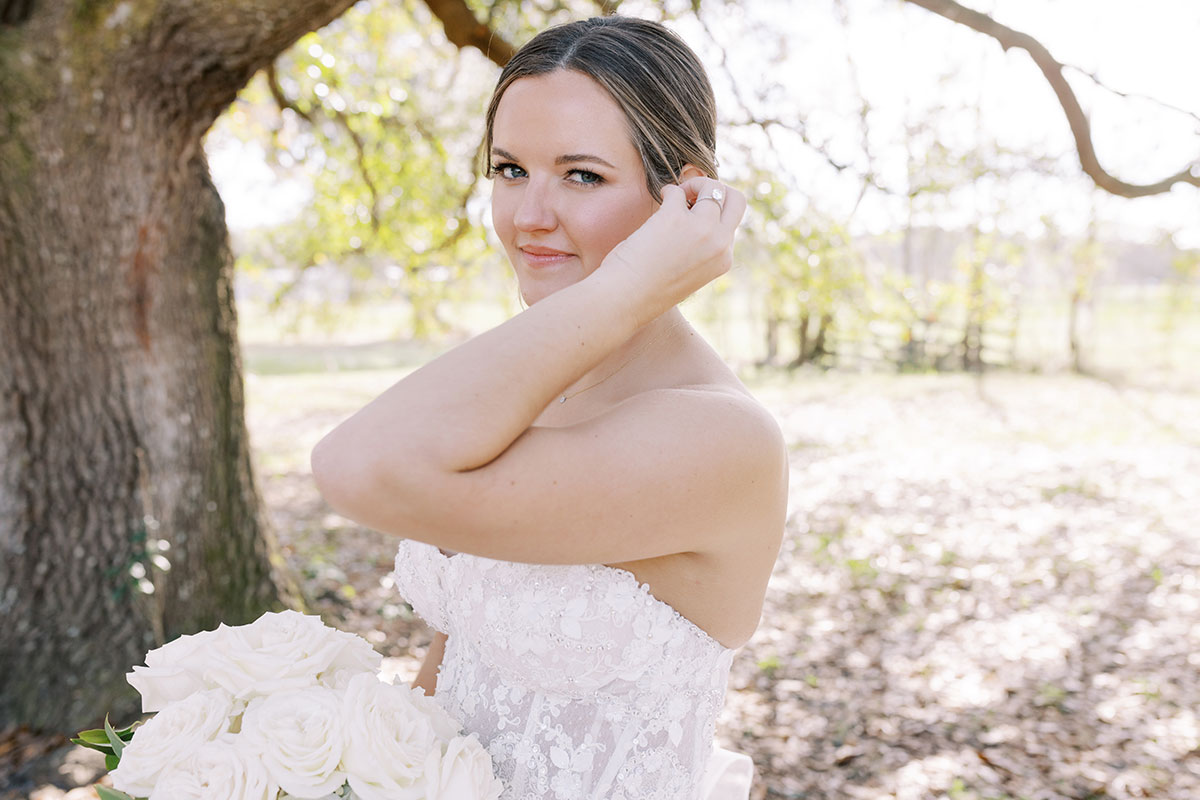 "I knew it was the one when my mom cried the moment I walked out wearing it."
When was your wedding?
We were married on March 5, 2022.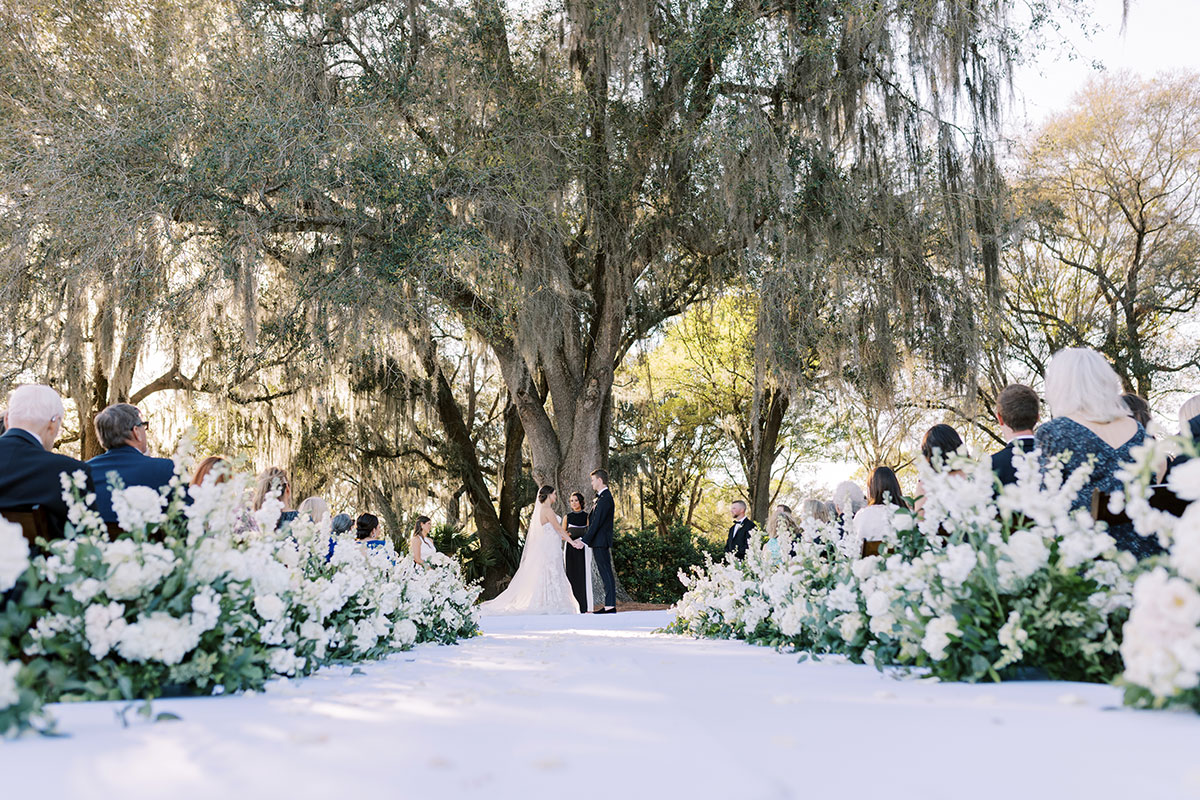 What was the name of your venue and why did you choose it?
Our ceremony and reception were at Tuscan Rose Vineyards. I grew up in Ponte Vedra Beach and knew I wanted to get married in Northeast Florida. There are so many beautiful wedding venues here, but we wanted something different. After touring 7 wedding venues and not being completely sold on any of them, we came across Tuscan Rose Vineyards. We knew from the moment we stepped foot on the property that it was the one.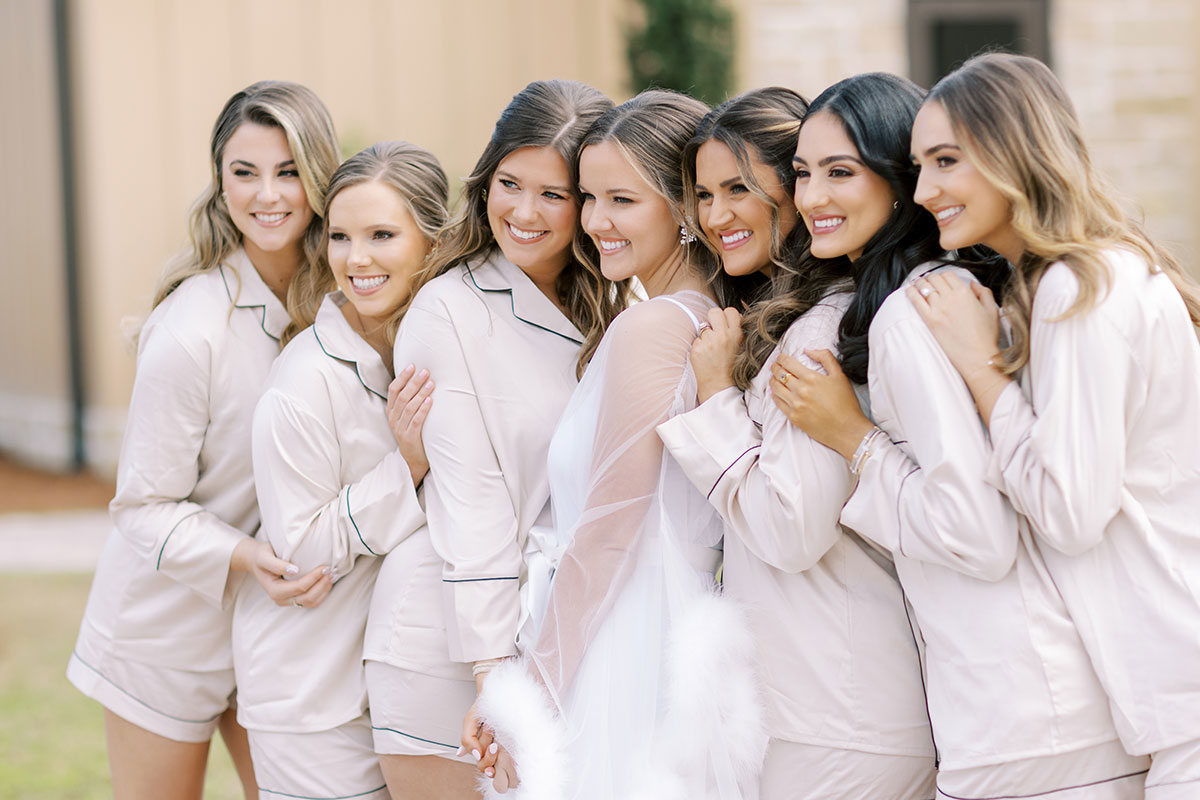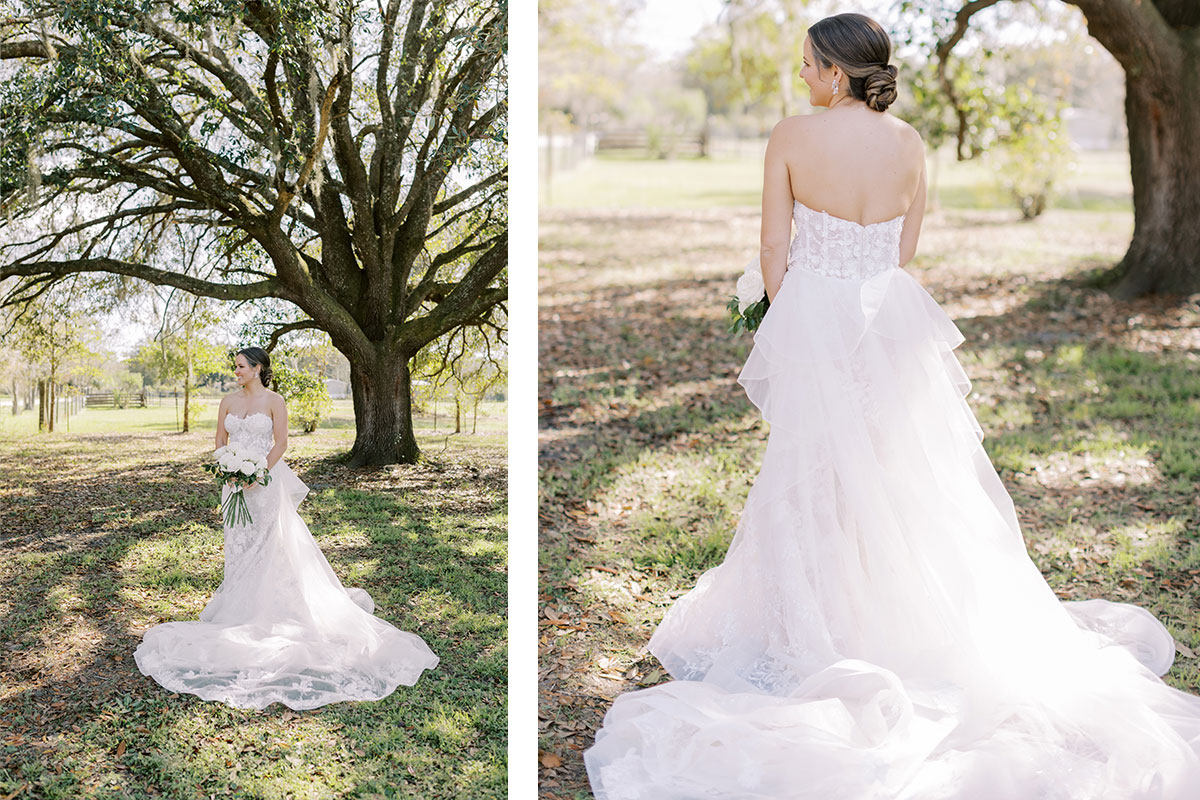 Who is the designer of your gown and where was it purchased?
After trying on dresses from Miami to Atlanta, I finally said "yes" to dress number 50. My ceremony dress is Eve of Milady from Bridals by Lori and my party/getaway dress is Odylyne the Ceremony from The Sentimentalist.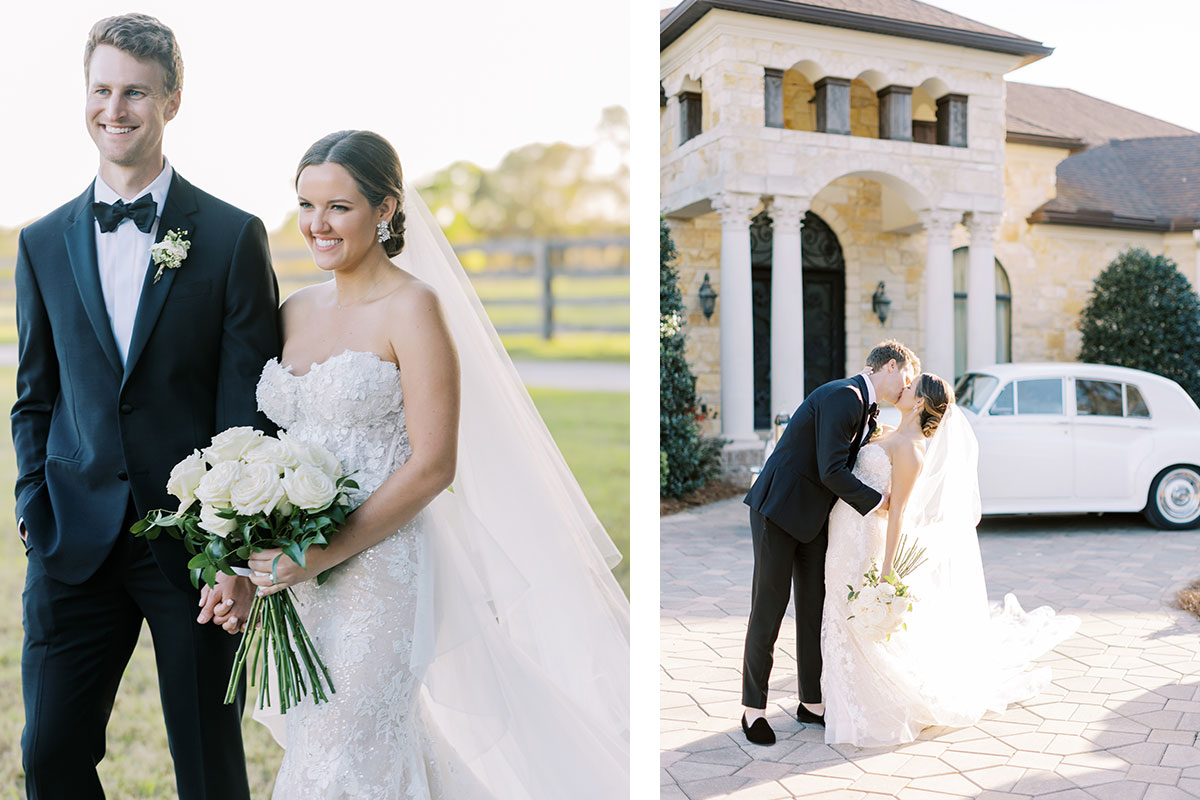 When did you know that your gown was "the one?"
I knew it was the one when my mom cried the moment I walked out wearing it. It was the only one she teared up seeing! It's funny because when I walked into Bridals by Lori I said, "I don't want stapless, glitter, or embellishments" and I ended up with all 3! Flo at Bridals by Lori was the best!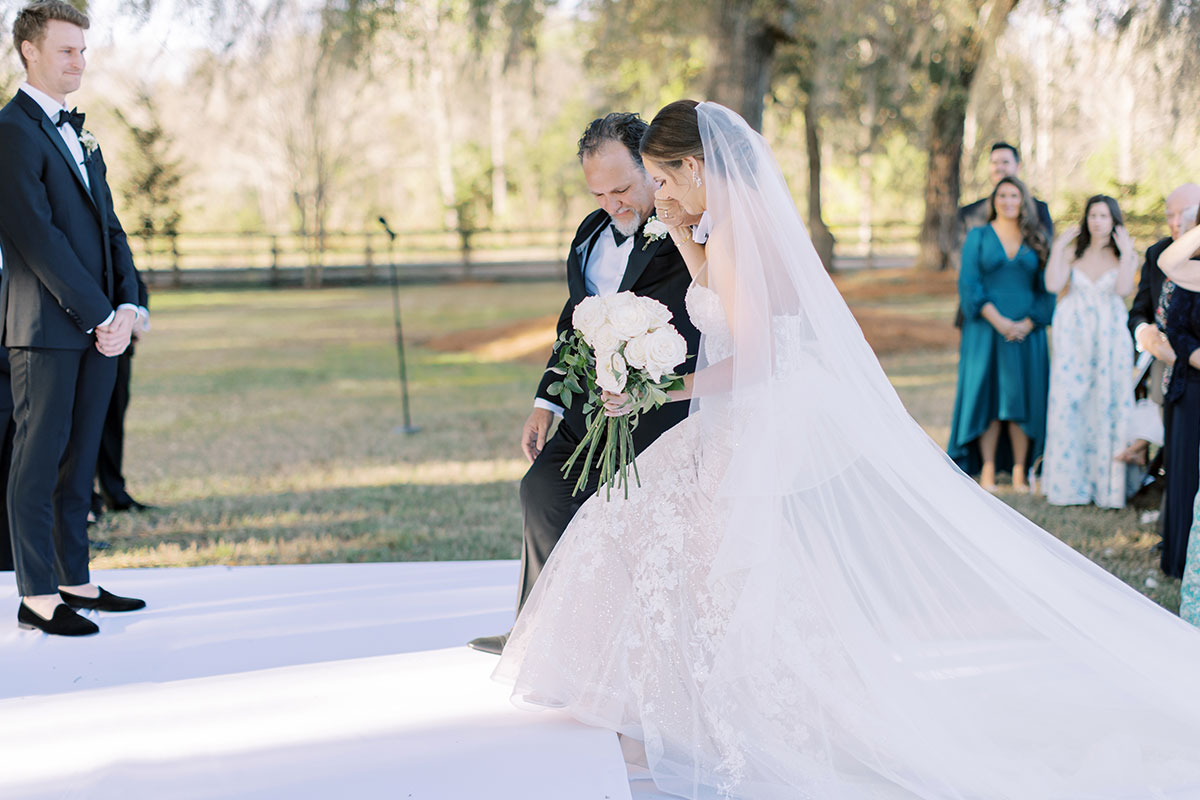 Why did you want to get your gown cleaned? Why did you choose Oceanside?
Getting my gown cleaned and preserved was a no-brainer. Even though wedding gowns are only worn for a day, they should last a lifetime. I hope one day my daughter or granddaughter will see and appreciate (or maybe even wear!) my wedding dress in its best condition. We used Oceanside for all of our post-wedding cleaning. From my bridal shower dress and wedding gowns to Tommy's tuxedo, we trusted Oceanside to care for our most special wedding items.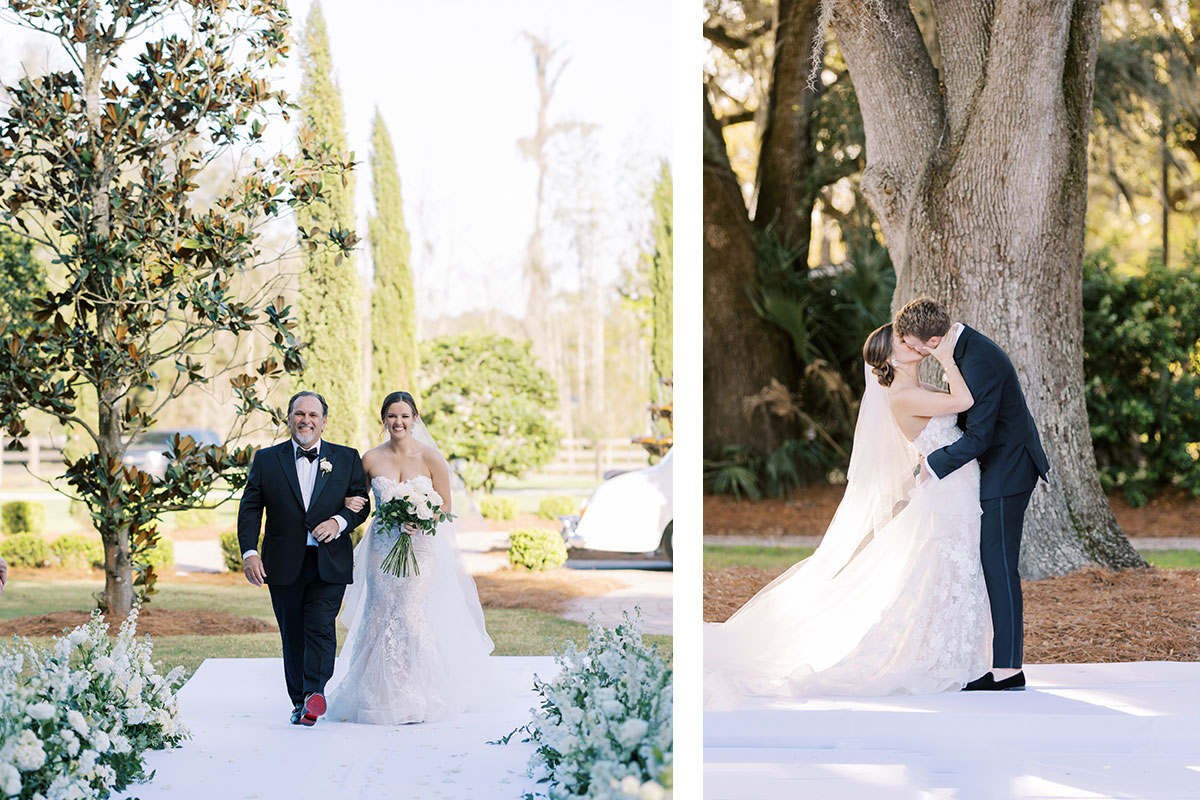 How did you and your husband meet?
My matron of honor and best friend from high school introduced us 4 years ago!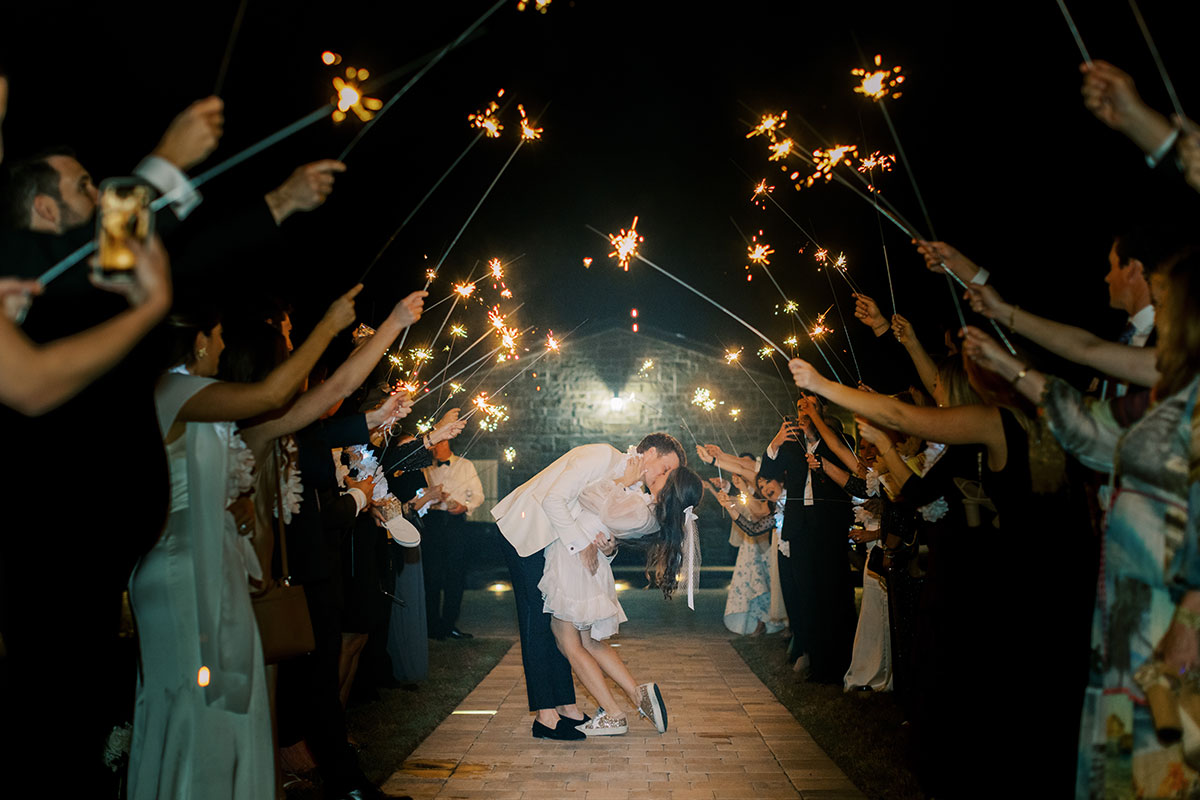 What is your favorite memory from your wedding day?
My favorite memory from our wedding day was the car ride to the ceremony with my dad. After our family and the wedding party walked down the aisle, my dad and I drove up in a 1958 Rolls-Royce. It was really special to spend the last few minutes before our ceremony with just my dad. On our ride up, we could see all of our loved ones at the ceremony and of course Tommy, who was standing at the end of the aisle.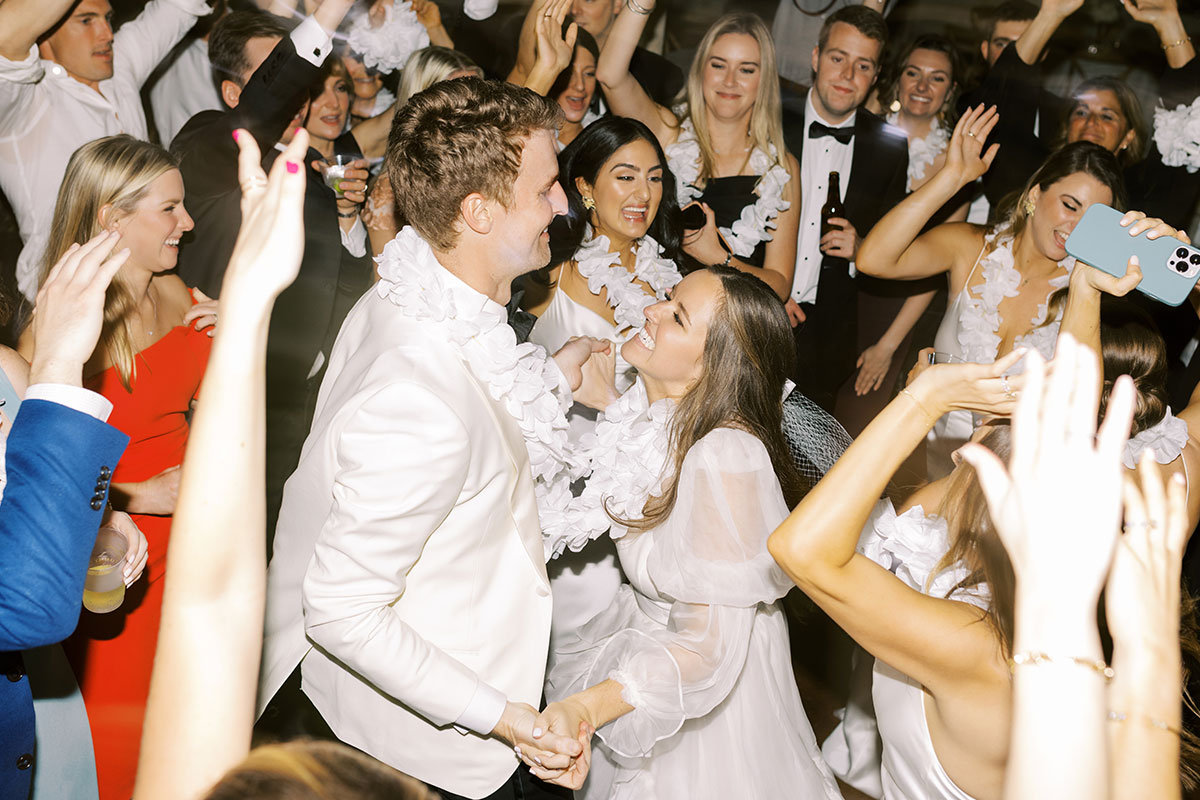 What made your wedding ceremony feel extra special?
My husband's favorite show is The Office, so I surprised him and walked down the aisle to the theme song played on a harp.