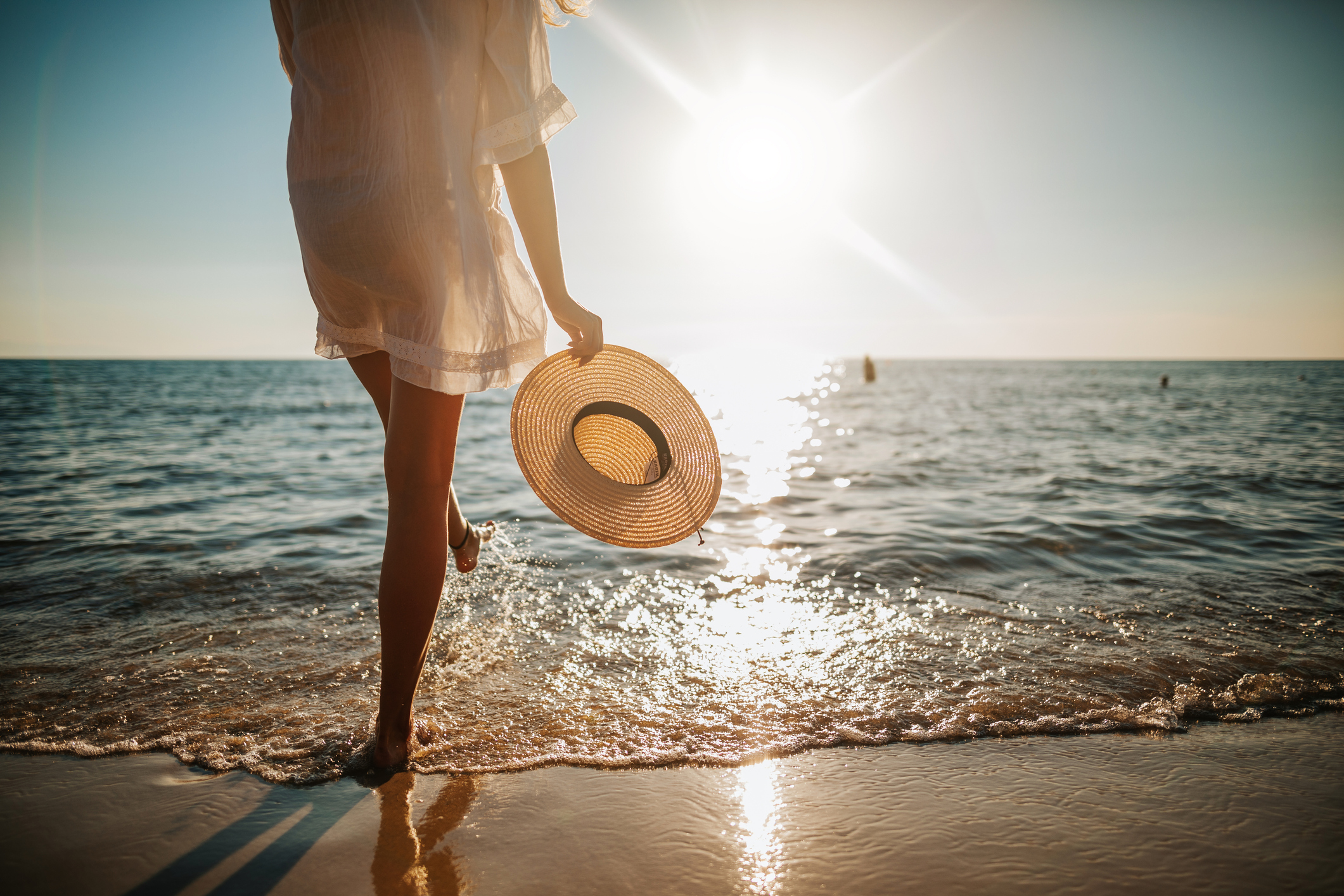 Did you know that Florida has 825 miles of beaches? Our nearby Ponte Vedra beach is among the most beautiful and famous, reportedly being the spot where Ponce de Leon landed when he "discovered" Florida. In a state like ours, where beach life is a big part of living here, we pay special attention to beach wear. Clothing must work in the water, on shore and in beachside restaurants. But equally important, beachwear takes a beating with the sun and salt, and we at Oceanside Cleaners are experts at cleaning and maintaining beachwear so you can enjoy using it over and over.
Fashions come and go, and each year has its trends. Here's our quick recap of what's "in" in 2023 beachwear for both women and men.
For Women
Swimsuits
Swimwear in 2023 is marked by vibrant colors. We're seeing everything: red, green, cerulean blue, brown, pink in all its variations, blue in all shades, green pistachio, orange, yellow and some cool, light colors like lavender and mint green. Both one and two-piece suits are popular. Fine straps with cleaner lines are more common. Solids are the trend, but paisley and check prints remain popular.
Cover-ups
Many customers are asking us to clean beach coverups in fluorescent colors! They pick cover-ups that work both on a beach lounge chair and at a beachside dinner spot. We're seeing gauzy dresses, kimonos, boardwalk shorts and sarongs. Variety is in, from oversize shirts to crochet dress cover-ups to tunics and rompers. Many cover-ups need our special cleaning attention to maintain their shape.
For Men
Believe it or not, many men pay close attention to how they look on the beach, if our male customers are any indication.
Swim shorts
Men are bringing in swim shorts this year with seven-inch inseams, shorter than inseams worn casually around town. Wild patterns and stripes are popular, but so are pinstripes and solids. Our male customers trust us to thoroughly remove salt and sunscreen stains, prolonging the life of their beach shorts.
Classic beachwear
It's fun for us to see fashions cycle back, and they have cycled back for our male customers. Polo shirts, cargo shorts and loafers were popular 20 years ago and are equally popular today. Printed shirts, tailored slacks, and chino shorts remain forever "in."
Dress-up beach clothes
Men come in for professional cleaning of their dress-up beach clothes to make sure the clothes get a thorough cleaning to last longer. We're seeing a lot of long sleeve linen shirts. Of course, linen is ideal for the beach because it is cool and fast drying, as are Tencel fabrics. But we always recommend professional cleaning for linen. Here's a new one: for ultra-high fashion beachwear, men have begun dressing in clothes made of eucalyptus sap, which feels like silk and is extremely breathable. We know how to clean it.
Keeping beachwear clean
As we've said, salt water and suntan lotion are hard on fabrics and dyes, so immediately after swimming, rinse swimwear and beachwear in cold water and hang it to dry. Then bring them into our cleaners for a more thorough cleaning treatment.
At Oceanside Cleaners, we offer laundry services for delicate fabrics and promise thorough cleaning with mild detergents that protect and prolong the fabric life. This approach is ideal for beachwear.