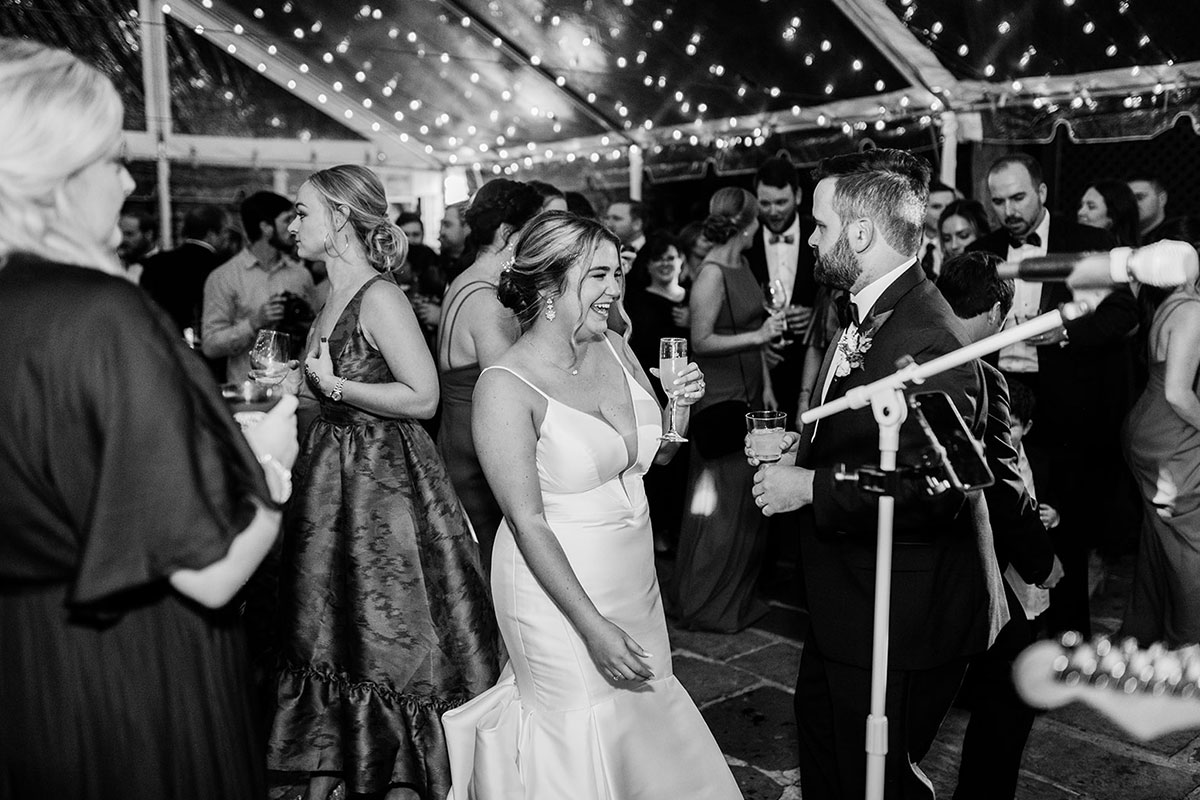 "I put it on and walked out and we all knew it was the one!"
When was your wedding date?
We were married on December 11, 2021.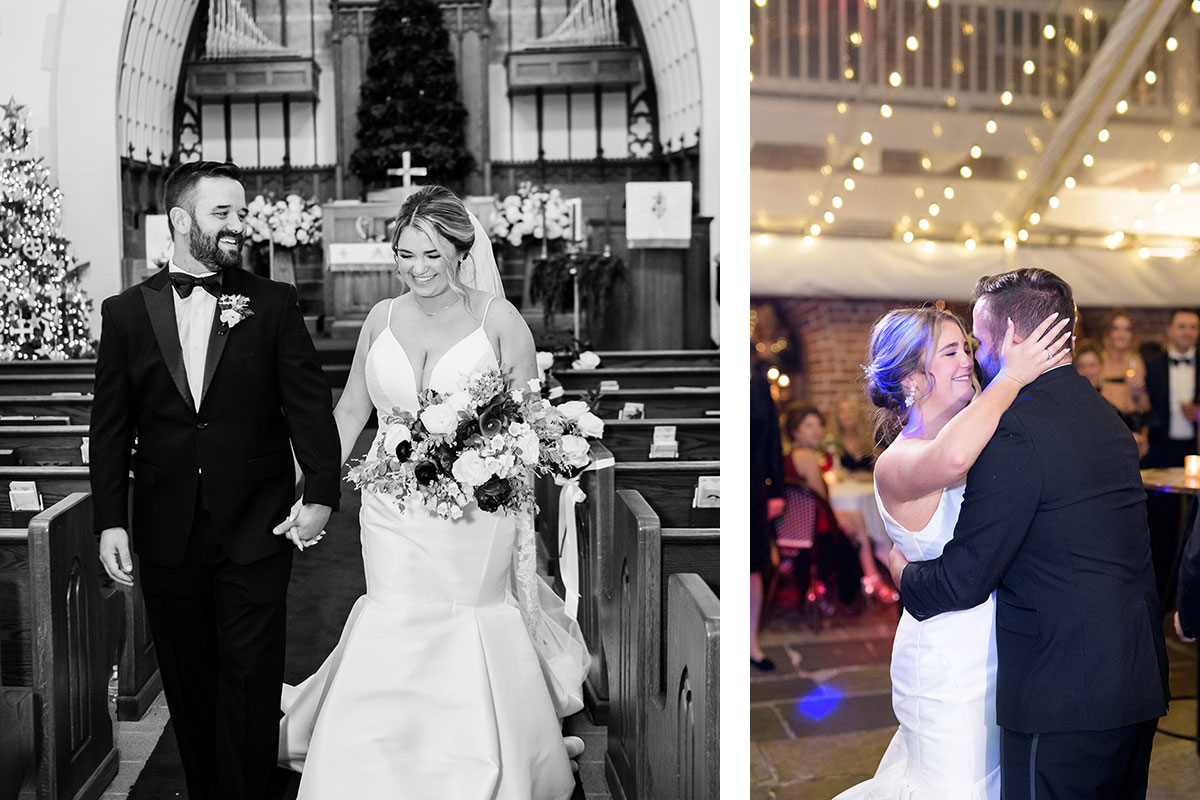 What was your wedding location and venue name?
The wedding took place in New Orleans, Louisiana. The ceremony was at a church in Metairie called Munholland United Methodist Church and the reception was at Broussard's, in the heart of the French quarter! It's one of the oldest restaurants in the quarter and has such a unique New Orleans charm to it.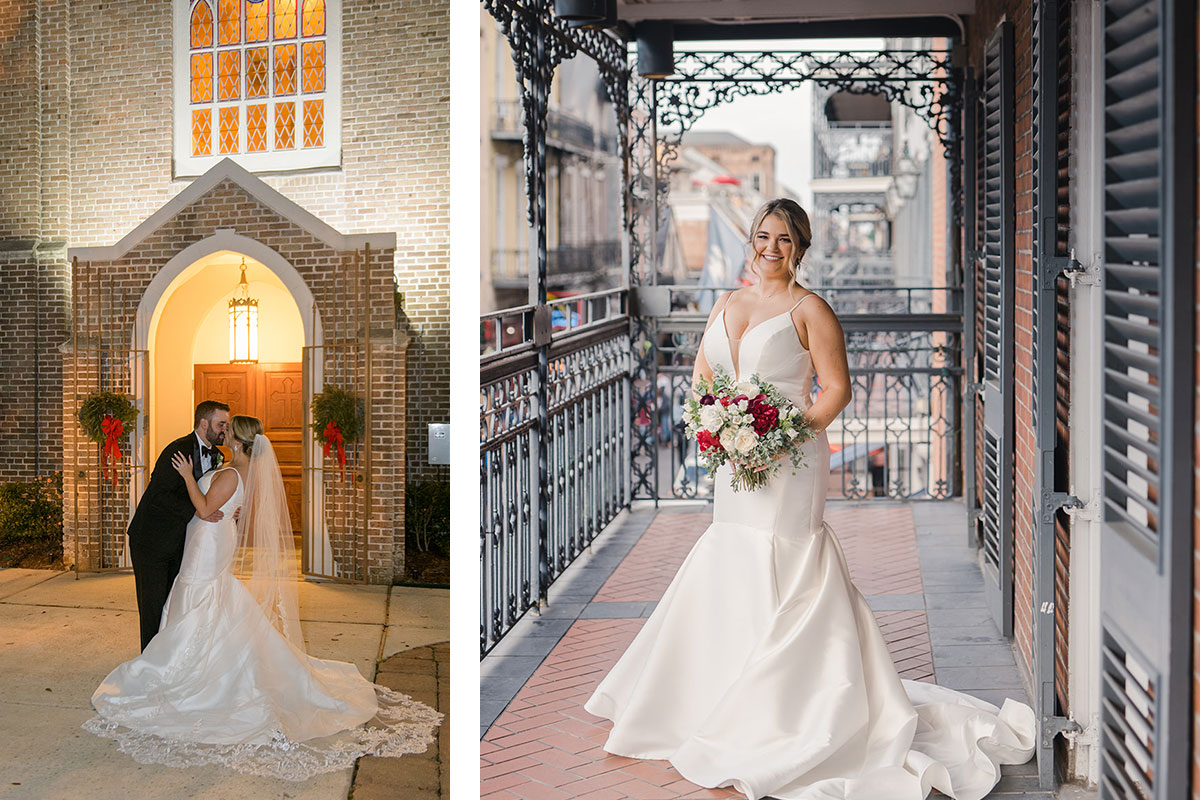 Who is the designer of your gown and where was it purchased?
I purchased my gown at Whittington Bridal, and it was designed by Essence of Australia.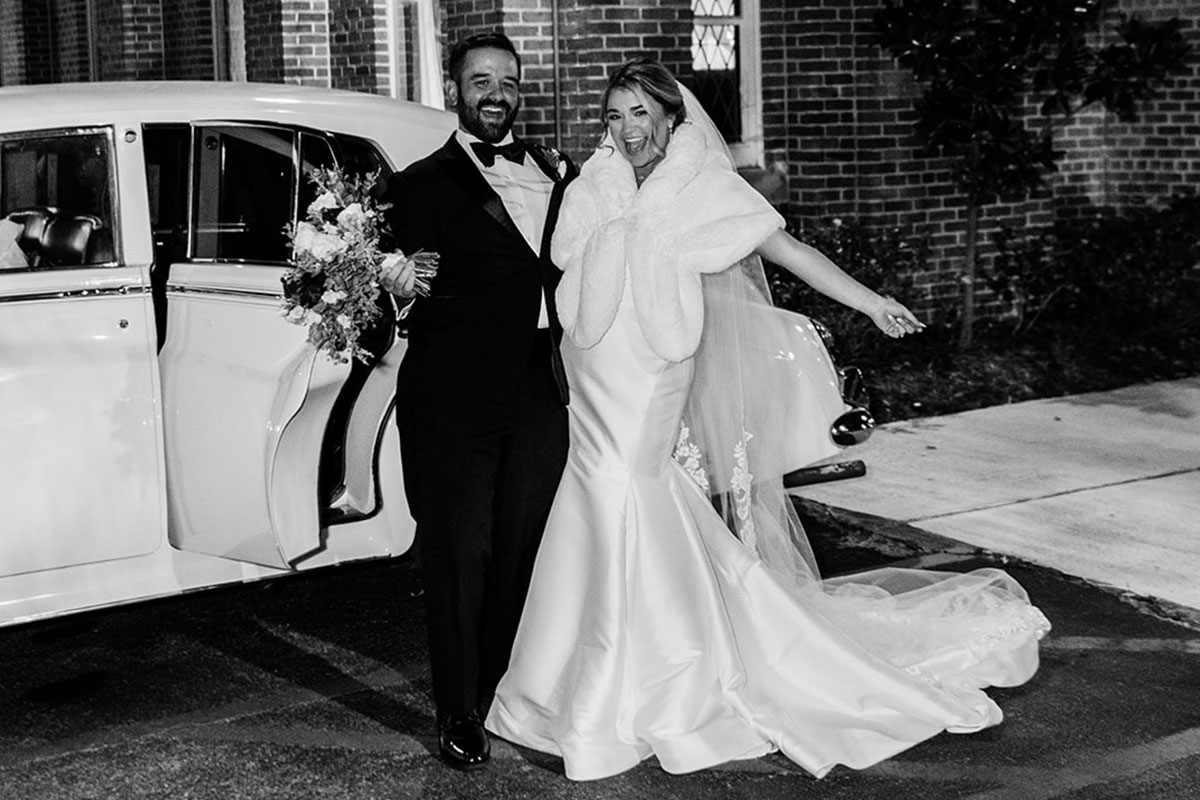 What is your favorite memory from your wedding day?
My favorite memory is walking into the reception for the first time, introduced as Mr. and Mrs. John Denis Taylor and then going into our first dance. It was the first time I saw the reception and it looked better than I imagined! It all hit me. We were married and so in love! The band learned our song and KILLED it. I looked into my husband's eyes, then looked around at all our closest family and friends in the most beautiful place and I cried so hard!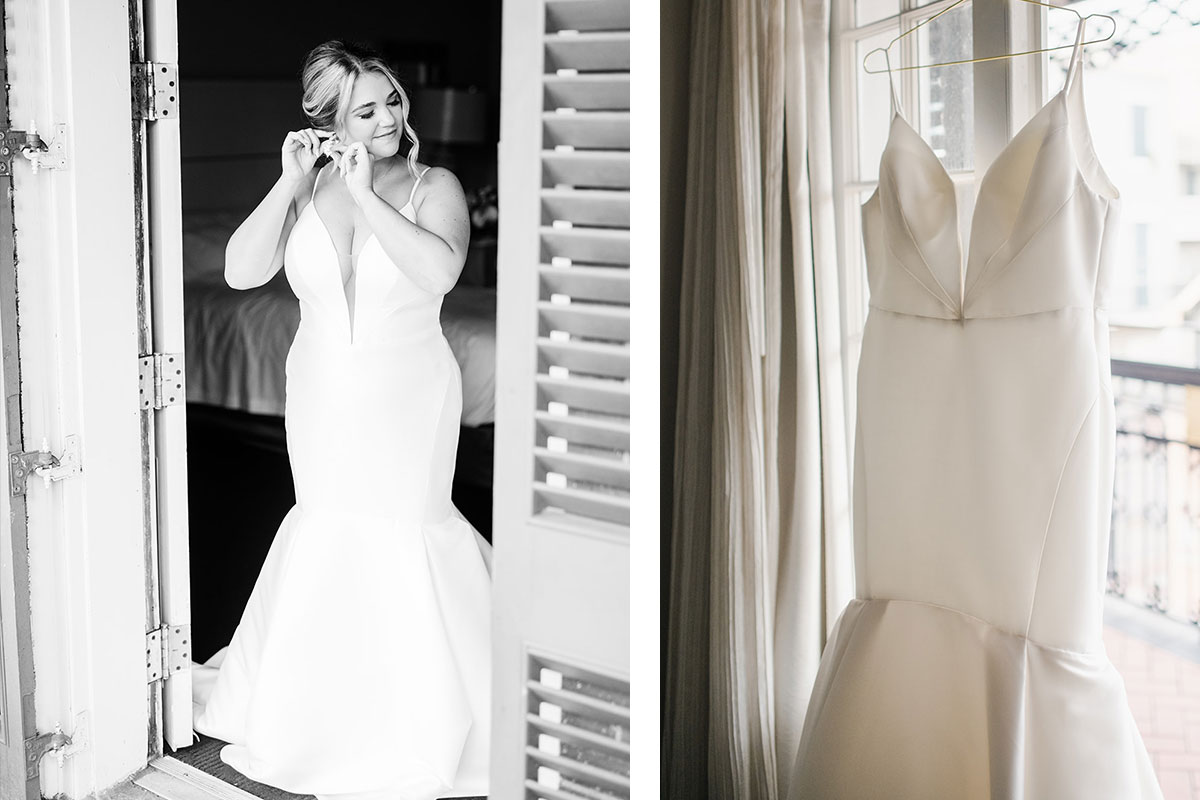 When did you know that your gown was "the one"?
I went to two dress stores and I actually "said yes" to one with all my friends and mom there. When I got home, I started to second guess it and felt like I rushed it. My gut told me I hadn't felt that "moment" yet. I went back with just my mom a few days later and I was looking through the racks again. I found one that I never tried on before and I was like, "Mom, this is it!" I put it on and walked out and we all knew it was the one!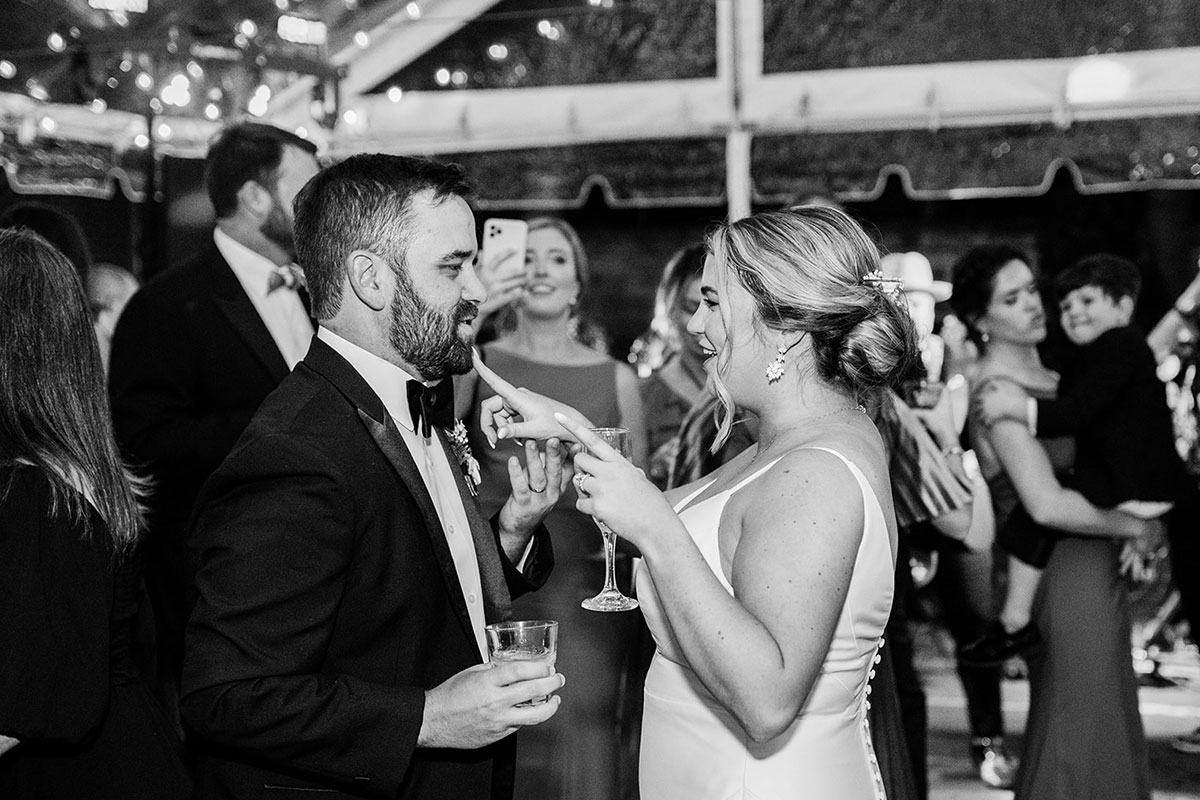 How did you and your husband meet?
This is my favorite story! My brother talked me into downloading a dating app on my phone, Hinge. I was very hesitant, but I did it! I matched with about 3 guys, but was really scared to go on a date. JD (my husband) and I messaged a little bit, but he was really busy. We discussed getting together, but my cousin was coming to town that weekend, so we said we would touch base the following week. I went to dinner with my cousin and then we went to a bar in downtown Houston. This is a REALLY popular bar in a HUGE city, mind you. These two guys walk in and one of them had on a University of Texas shirt (which is the school I went to), so I gave him the "Hook 'em Horns" symbol. He gave it back to me! And the other guy (my now husband, haha) did the "Horns Down" symbol (he went to LSU). His friend came to talk to us as JD went to talk with more friends. JD thought he recognized me so he pulled up his dating app to find my photo. He then approached me and said, "Are you Sarah?" The rest is history!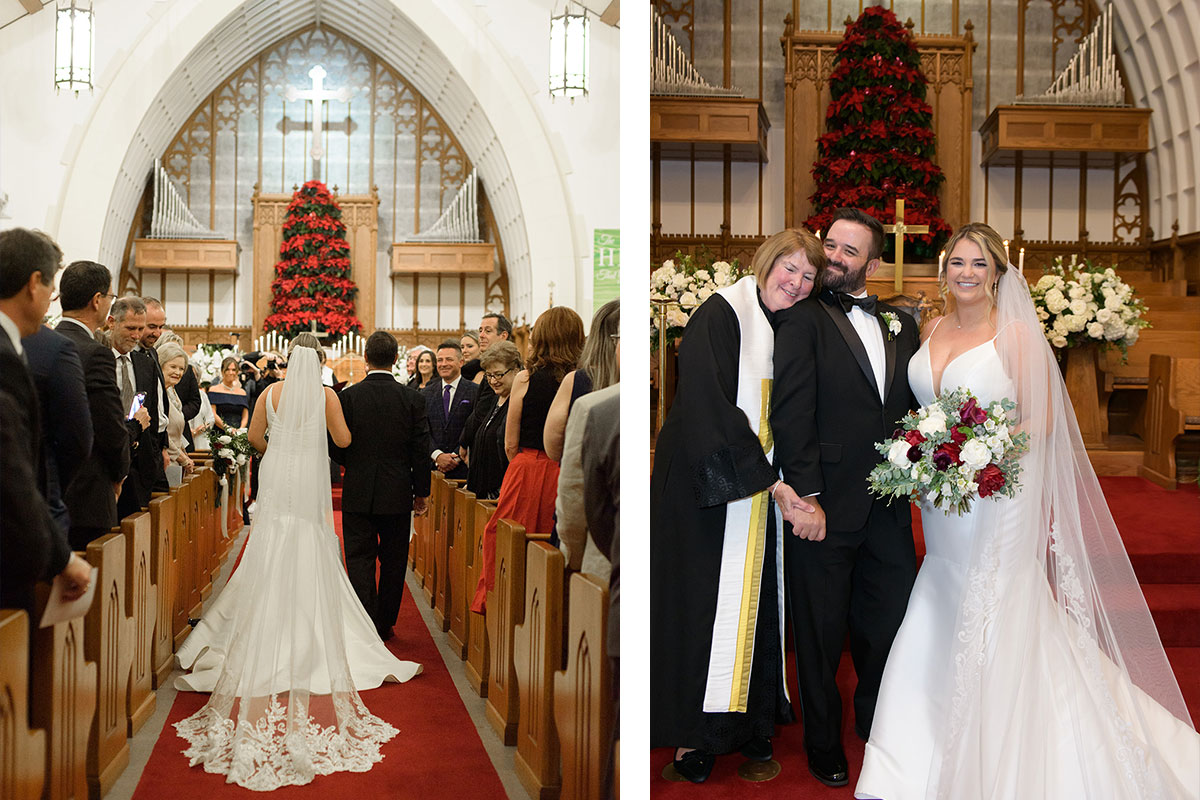 Why did you want to get your gown cleaned and preserved?
I love my gown so much and it is a special memory I will always have. I want to keep it in pristine condition and maybe one day a daughter or family member will be able to wear it for their wedding! If not, then maybe we will do a vow renewal in 50 years and I will try to shrink back into it! Haha!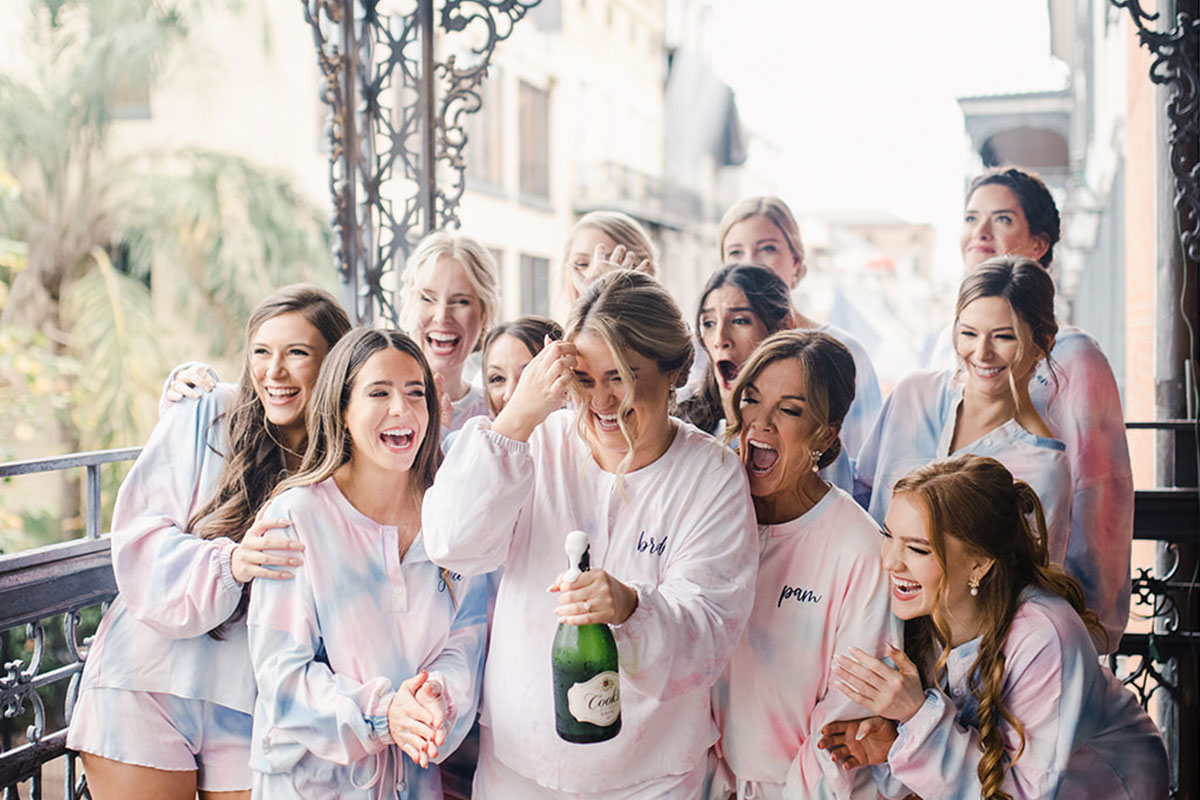 Why did you decide to use Oceanside for gown cleaning and preservation?
Oceanside has the best customer service and a fabulous reputation! They are always there to meet all my cleaning needs, and there was not a doubt in my mind who I would use to clean and preserve the most important dress I have ever owned.