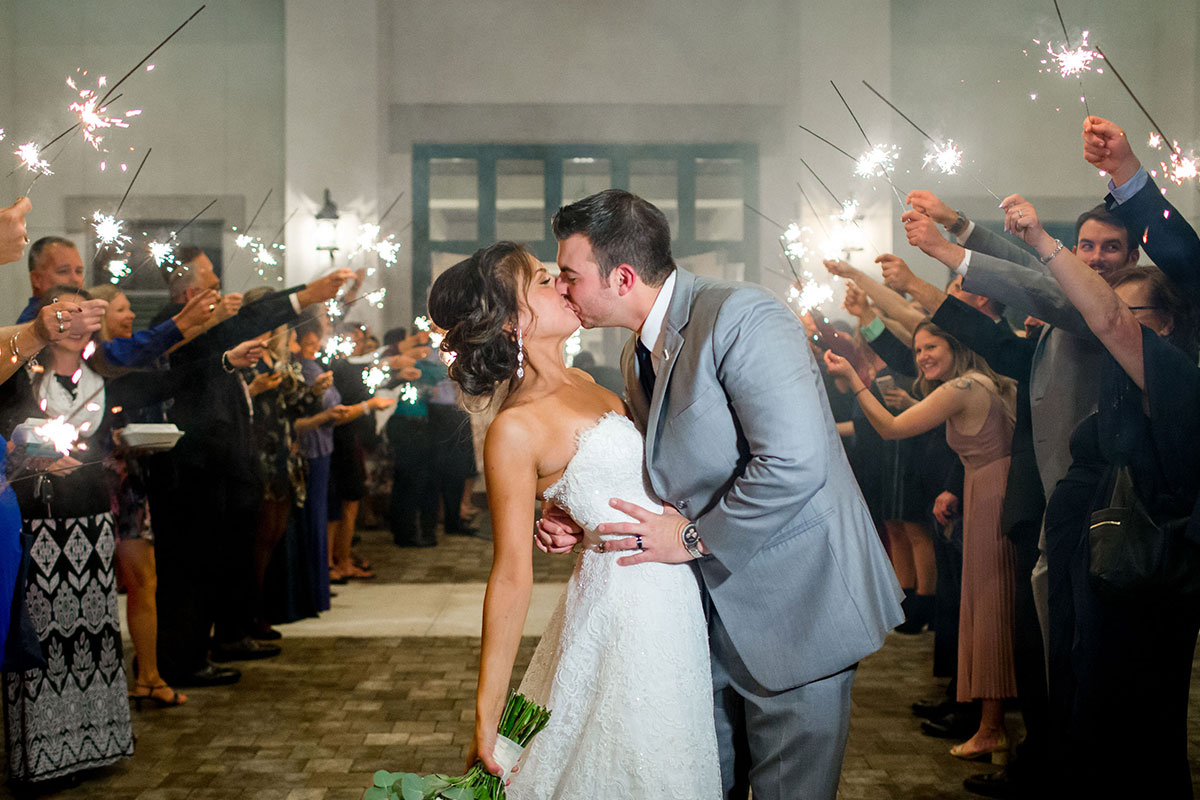 "When I put my dress on, I knew at that very second it was meant to be."
When was your wedding date?
We were married on November 17, 2018.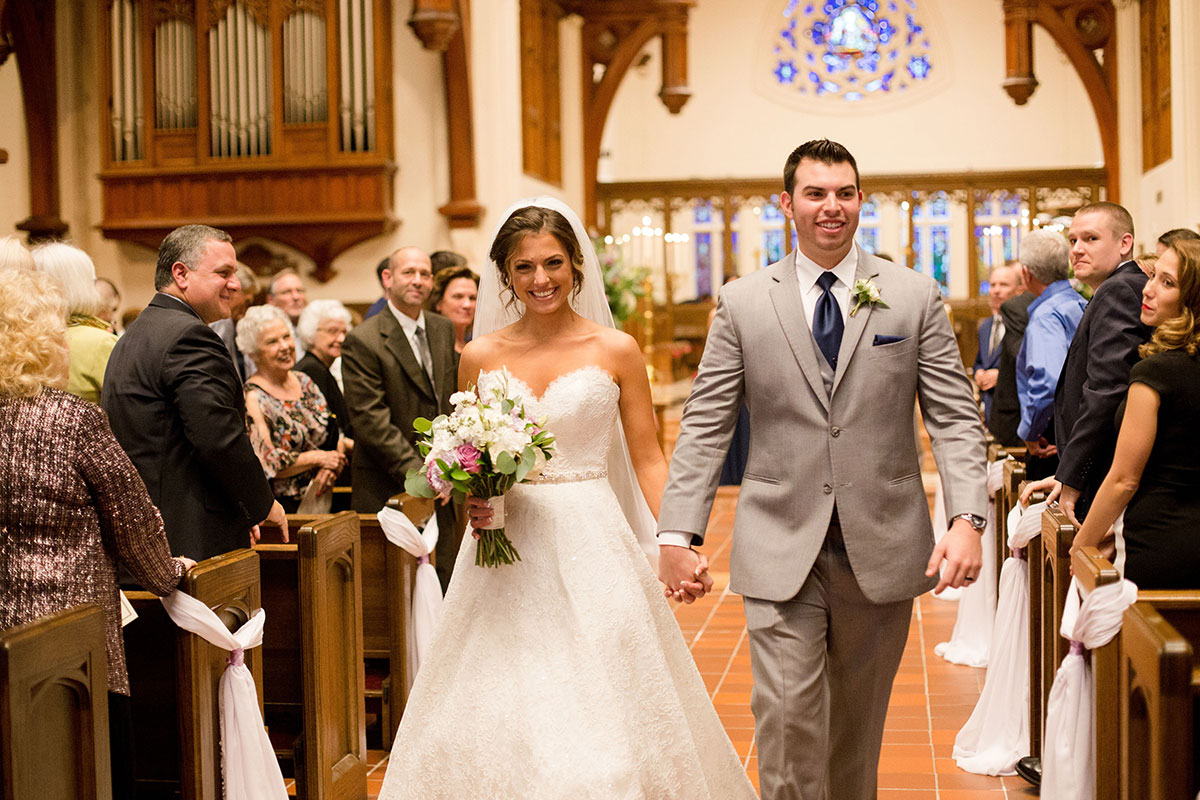 What was your wedding location and venue name?
The ceremony was in downtown Jacksonville at St. John's Cathedral, and the reception was at the Deerwood Country Club. We are the third generation in my family to be married at St. John's Cathedral. My grandparents, my parents, my brother and sister-in-law, and now Alex and I were all married at St. John's. It is also the church I was raised in. So, the cathedral will always hold a special place in my heart.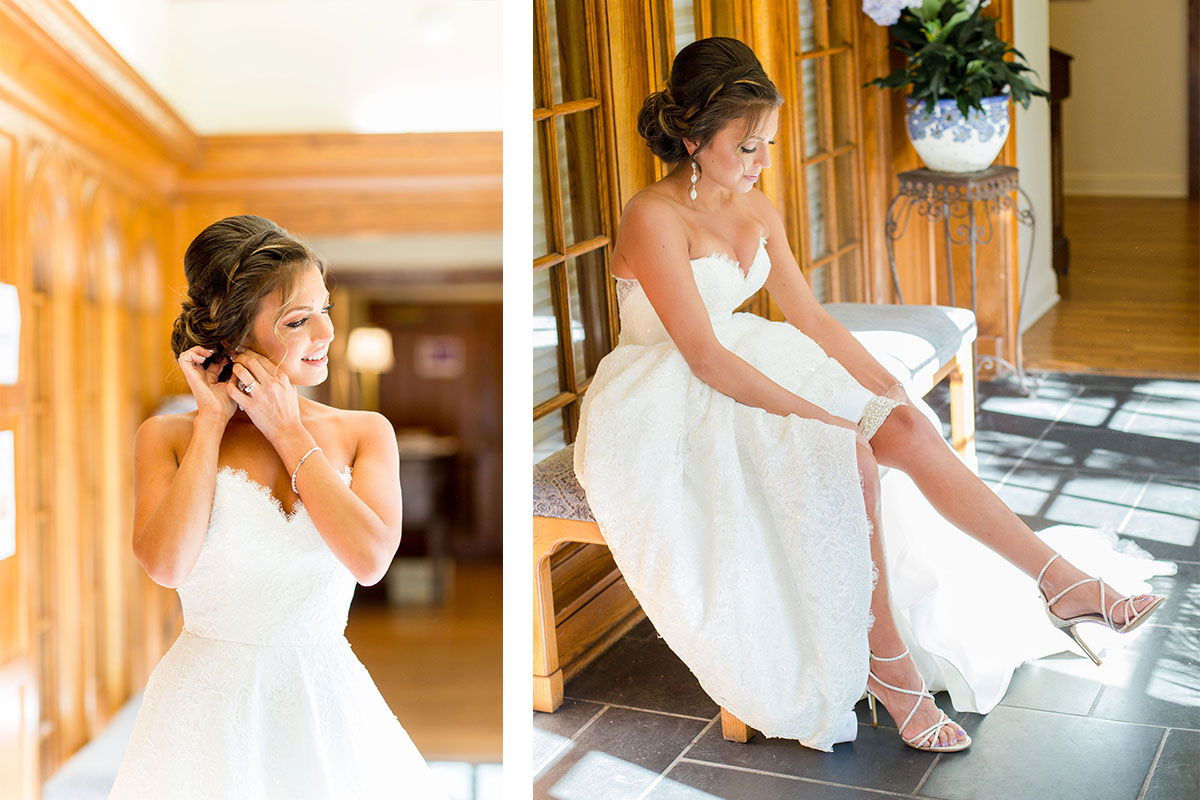 Who is the designer of your gown and where was it purchased?
Augusta Jones was the designer of my gown, which I purchased from The White Magnolia Bridal Collection in Jacksonville.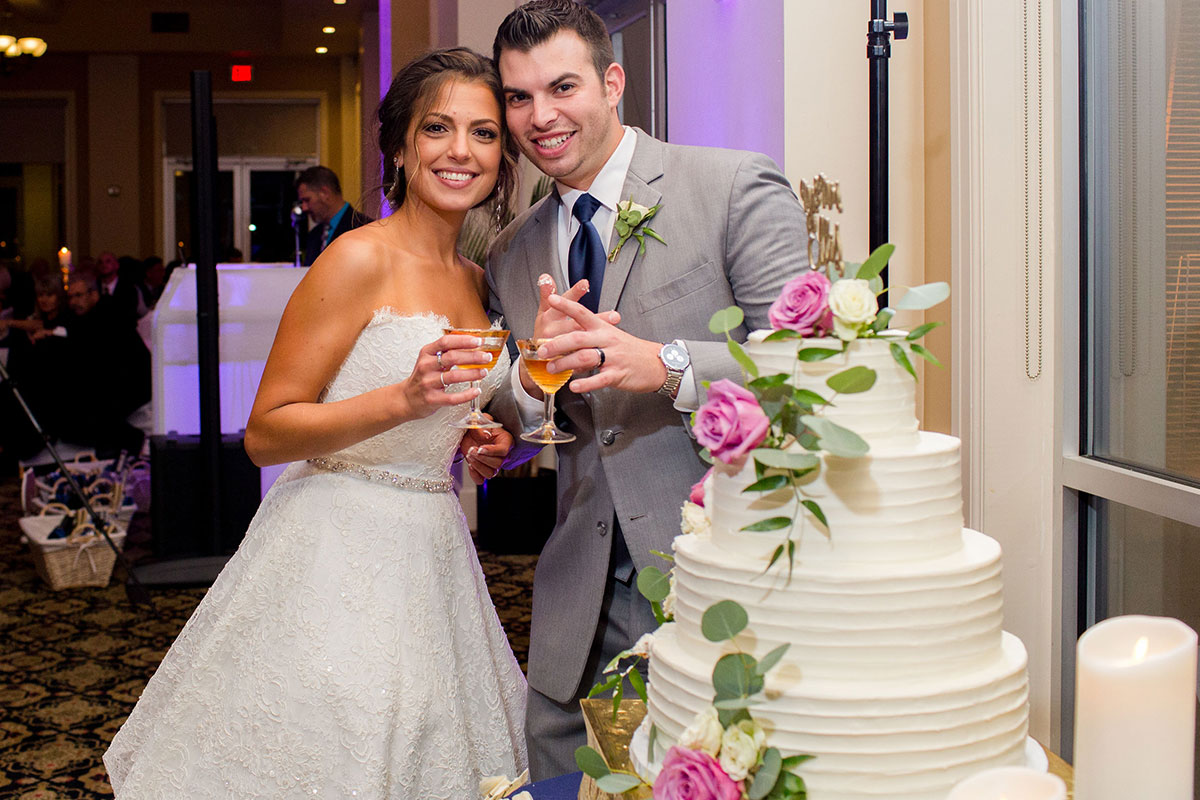 What is your favorite memory from your wedding day?
My favorite memory is when Alex and I did our first look. I was hesitant to do a first look because I like the tradition of him not seeing me until I walked down the aisle, but I'm so glad we did it! It was the sweetest moment, and it gave us some special time for just us to enjoy the moment and each other. When he turned around he was crying and I was not expecting that. Alex isn't one to cry, so when I saw him, I knew his emotions were real and raw. That moment he turned around to see me moved him so much that he was brought to tears and that melted my heart. It was such a sweet and intimate moment just between us, and I am so happy that we had that.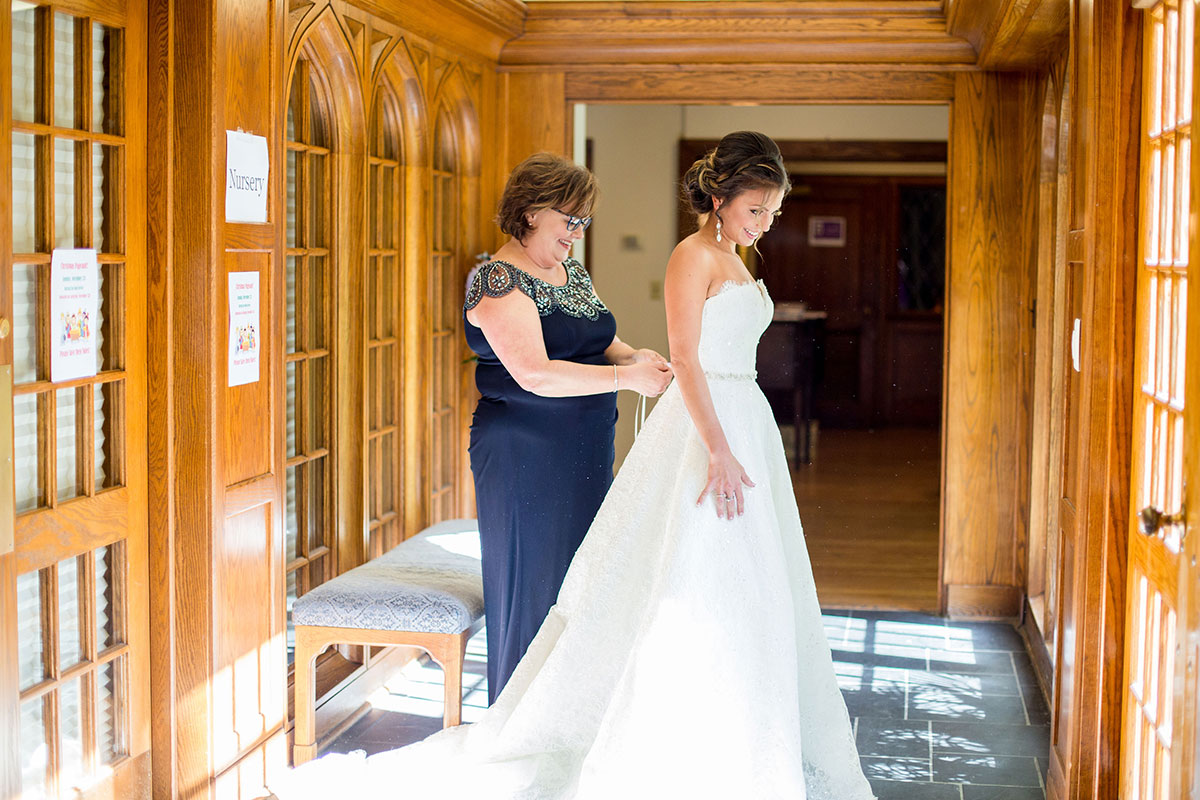 When did you know that your gown was "the one"?
All I can say is you just feel it. Everything is just right and you feel amazing. It really is true when they say you will know. When I put my dress on, I knew at that very second it was meant to be.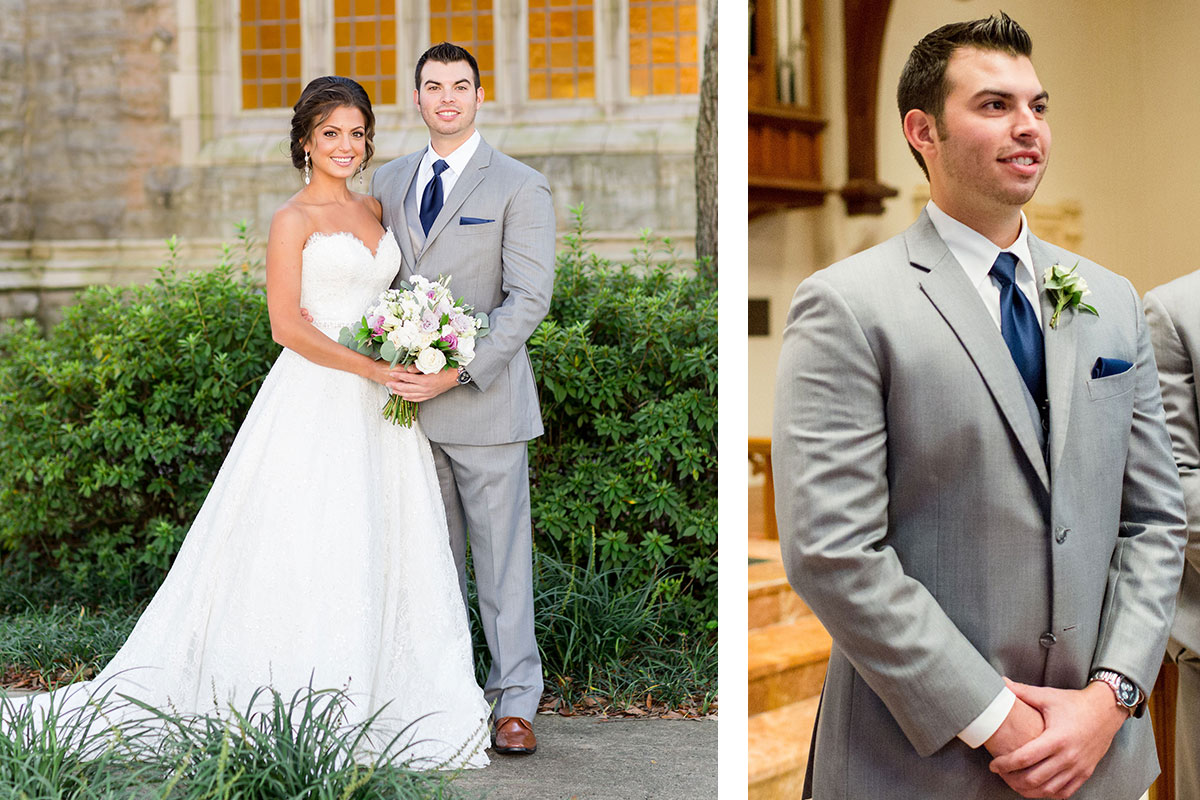 How did you and your husband meet?
Alex and I met in 11th grade at Sandalwood High School. We sat across from each other in class and immediately hit it off. He was the first boy I ever loved. We had that typical high school romance, and what made it even better was that we were best friends. We dated up until the summer of our senior year, and after graduation we went our separate ways. He deleted his social media accounts so we really lost touch.
Five years later on a random summer day, I was laying out by the pool in Hollywood, Florida, when I heard my phone ding. I will never forget that when I looked to see the reason for my phone ding, I had a friend request on Facebook from Alex. I did a double take, cupping my hand over my phone to block the glare of the sun (just to confirm what I thought I saw) and indeed it was Alex. Of course, I accepted it. I patiently waited for him to send me a message, but nope! He never messaged me! How could he friend request me and not even send a message to follow up?! Especially with the history we had…I haven't heard from him in almost 6 years….and the rest is really history.
We ended up meeting for dinner and drinks one night,and it felt like we just picked right back up from when we were in high school. He was working in Pinellas County, Florida as a deputy for Pinellas County Sheriff's Office and I moved down and began working as a dispatcher for the Sheriff's office. It's an ongoing joke between us with me being a dispatcher and him a deputy that I tell him what to do at home and at work!
When we got engaged, we were both able to transfer to St. Johns County Sheriff's office. That gave us the opportunity to move back close to home and our families. The timing was really perfect for getting ready for our wedding, and we were extremely blessed with having family so close to help!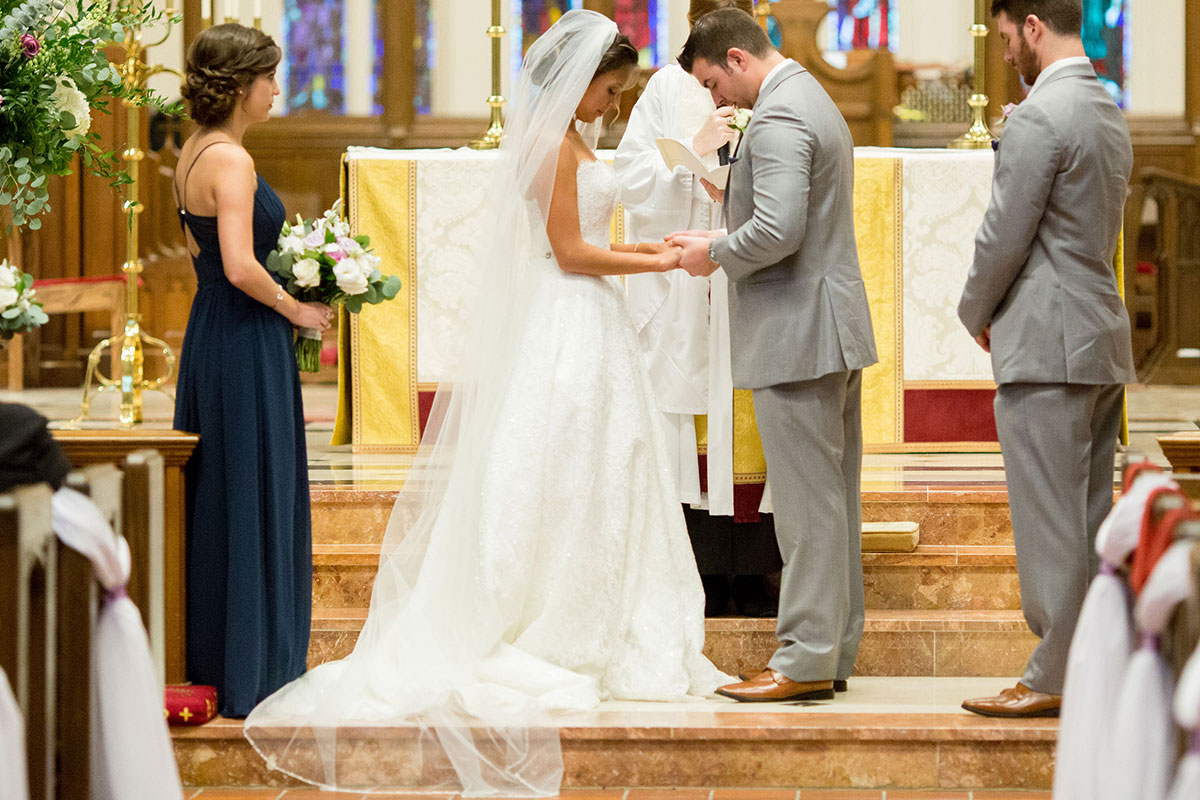 Why did you want to get your gown cleaned and preserved?
I wanted my gown cleaned and preserved because I want to have that dress as a reminder and a keepsake. Who knows, perhaps I will have a daughter one day who would want to wear it for her wedding.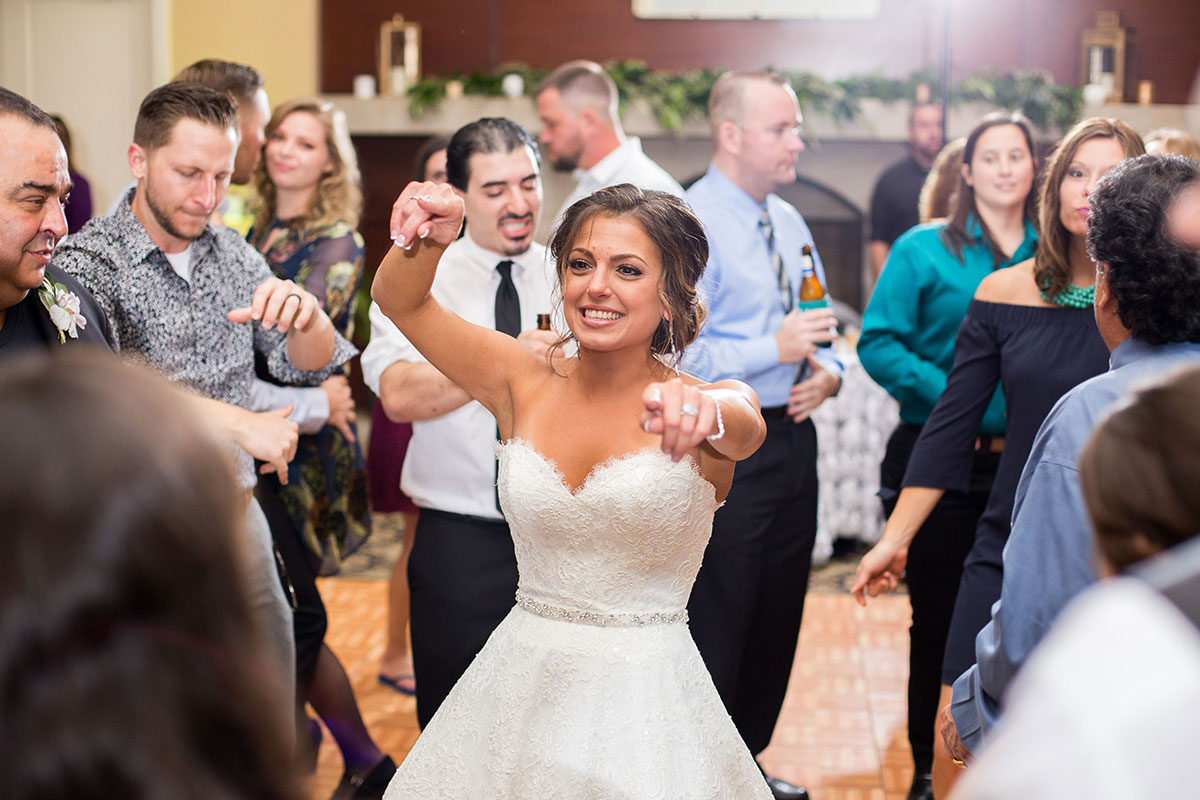 What made your wedding ceremony feel extra special?
This might sound odd, but having everyone and I mean EVERYONE out on the dance floor. Even the people who I knew wouldn't be caught dead on a dance floor were dancing and having the time of their lives. I felt so loved with everyone around us, and it was all the people we love and care about. Seeing everyone happy and cutting loose was exactly how Alex and I felt. The aura and vibe of the night was the best night of my life and I truly mean that. I know it is cliché to say that your wedding day was the best day of your life but, for us, it's true.