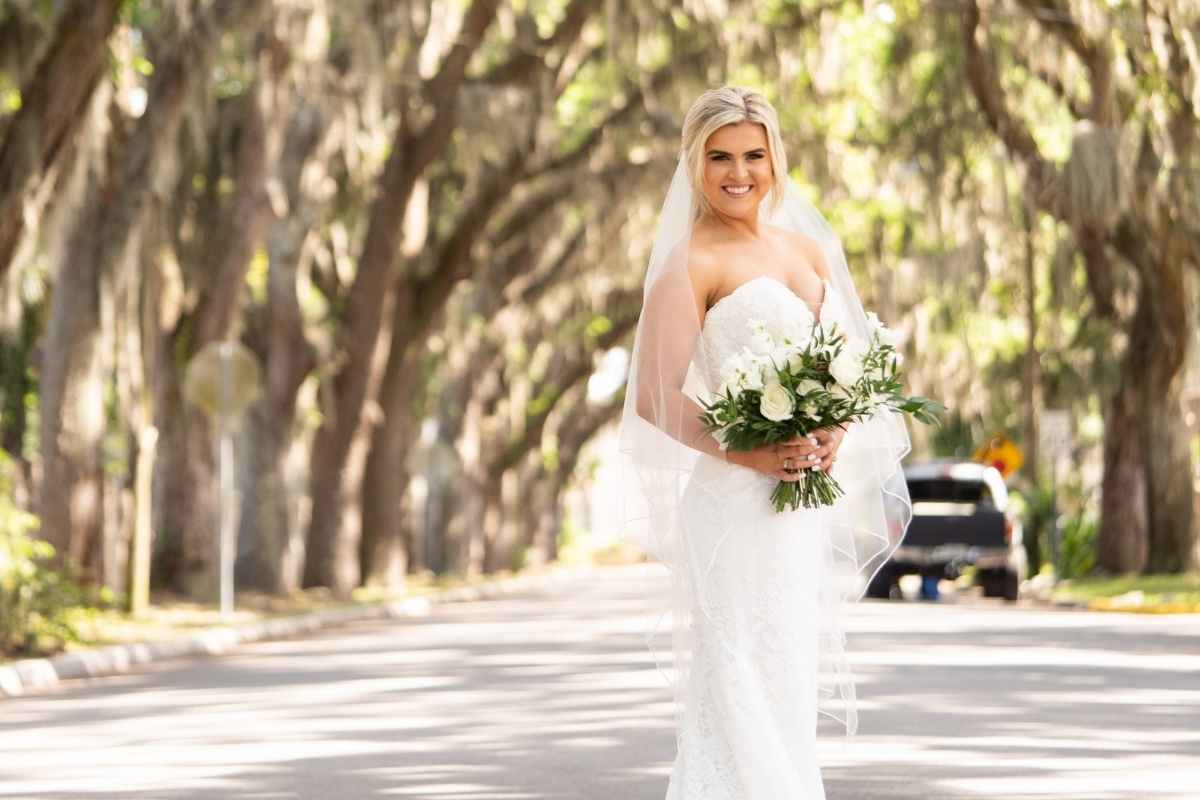 "Every alteration was done impeccably, and I truly could not have imagined taking my dress anywhere else to be altered!"
When was your wedding?
We were married on April 22, 2022.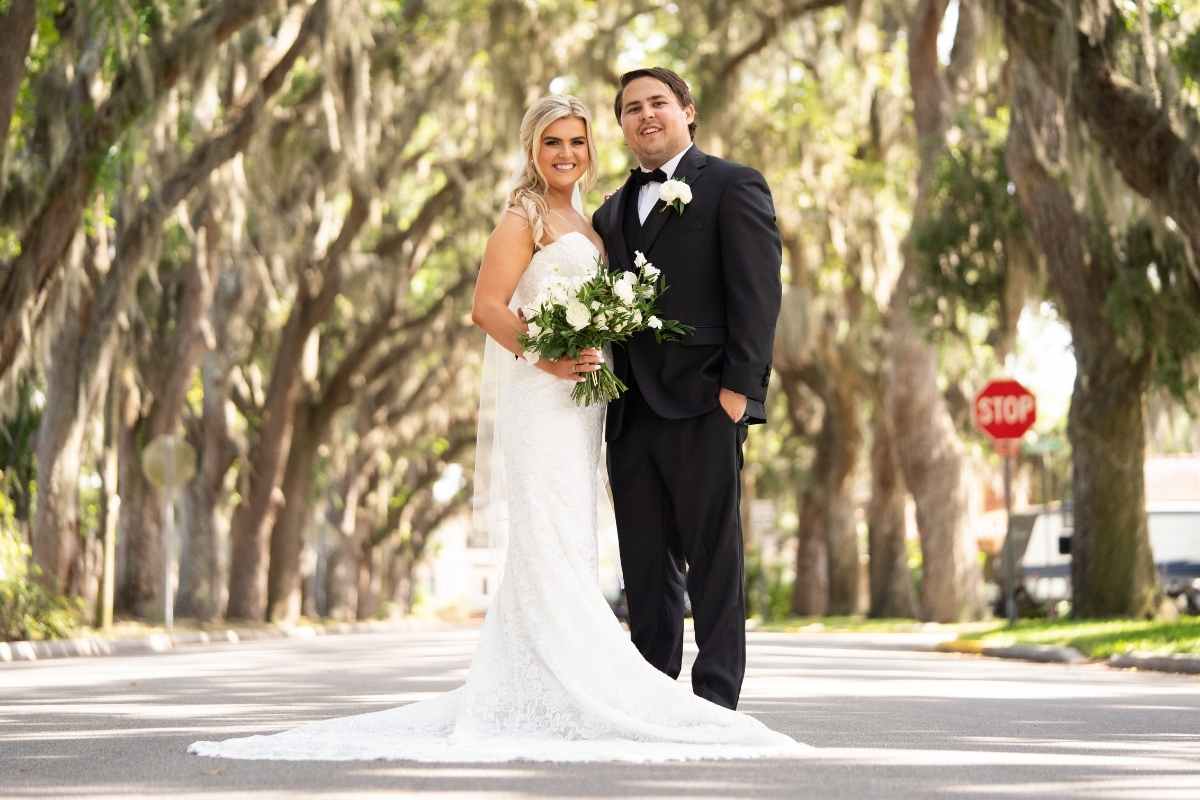 What was the name of your venue and why did you choose it?
Our venue was The Treasury on the Plaza. Jack and I knew we wanted to get married in St. Augustine because of how beautiful it is and so that our guests could make a full "weekend vacation" out of our wedding weekend. St. Augustine has so many things to do! We picked The Treasury because of how elegant and classic the venue was—we wanted a Black tie formal wedding and The Treasury on the Plaza was the perfect canvas for our dream wedding!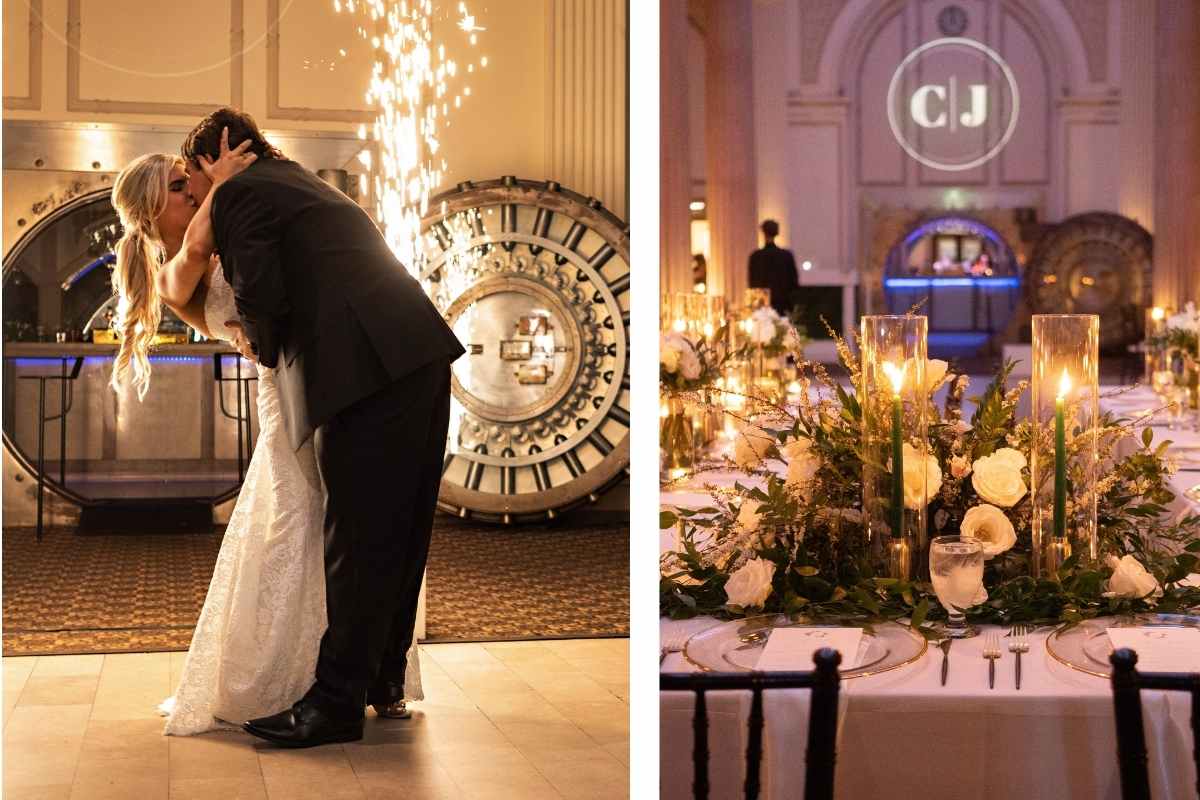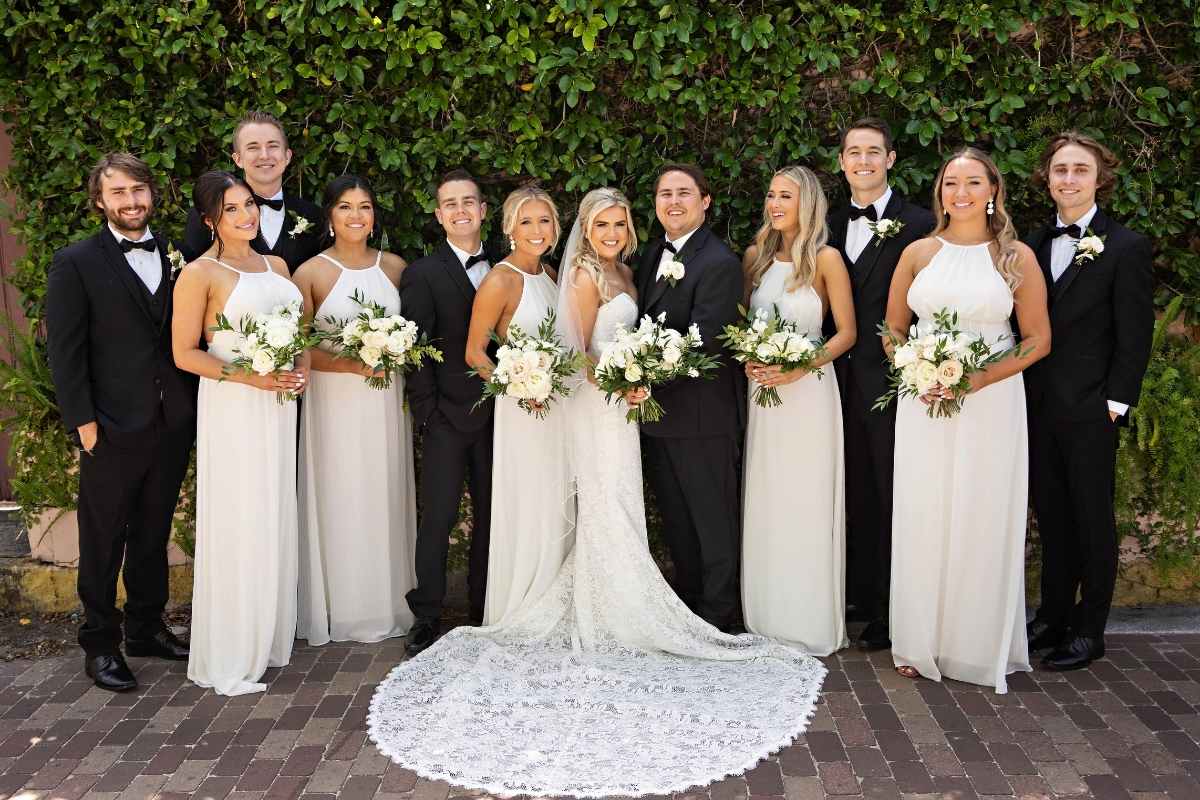 Who is the designer of your gown and where was it purchased?
I purchased my dress at One Bridal and the designer is Pronovias.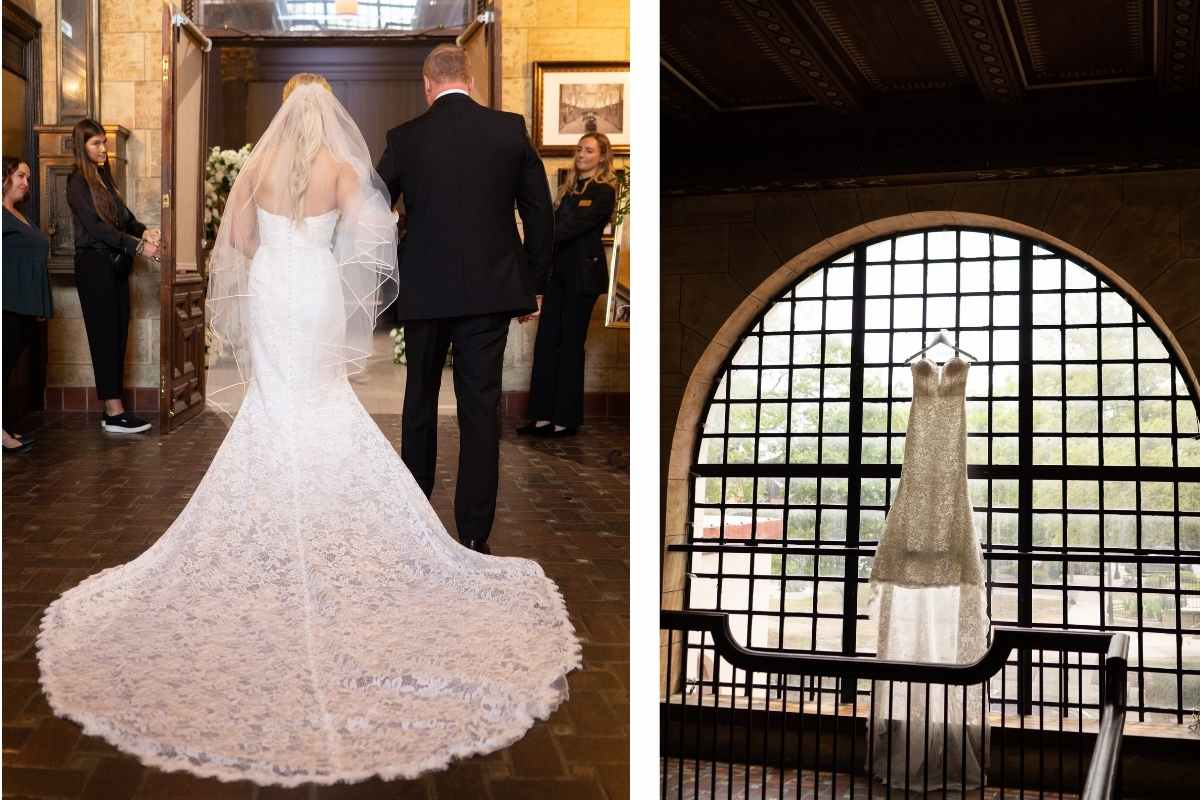 When did you know that your gown was "the one?"
When I put my dress on, I immediately shouted out to my crew that was with me, "Oh my goodness guys, you are going to LOVE this one!" The moment I stepped out of the dressing room, both my mother and my mother-in-law had the most infectious smiles on their faces. When I got up on the stand to look at myself in the full-length mirror, for the first time (after trying on dozens of dresses at multiple bridal shops) I felt like a true bride! Surprisingly, I did not cry, but I truly could not stop smiling in my dress and I just knew that this was my dress!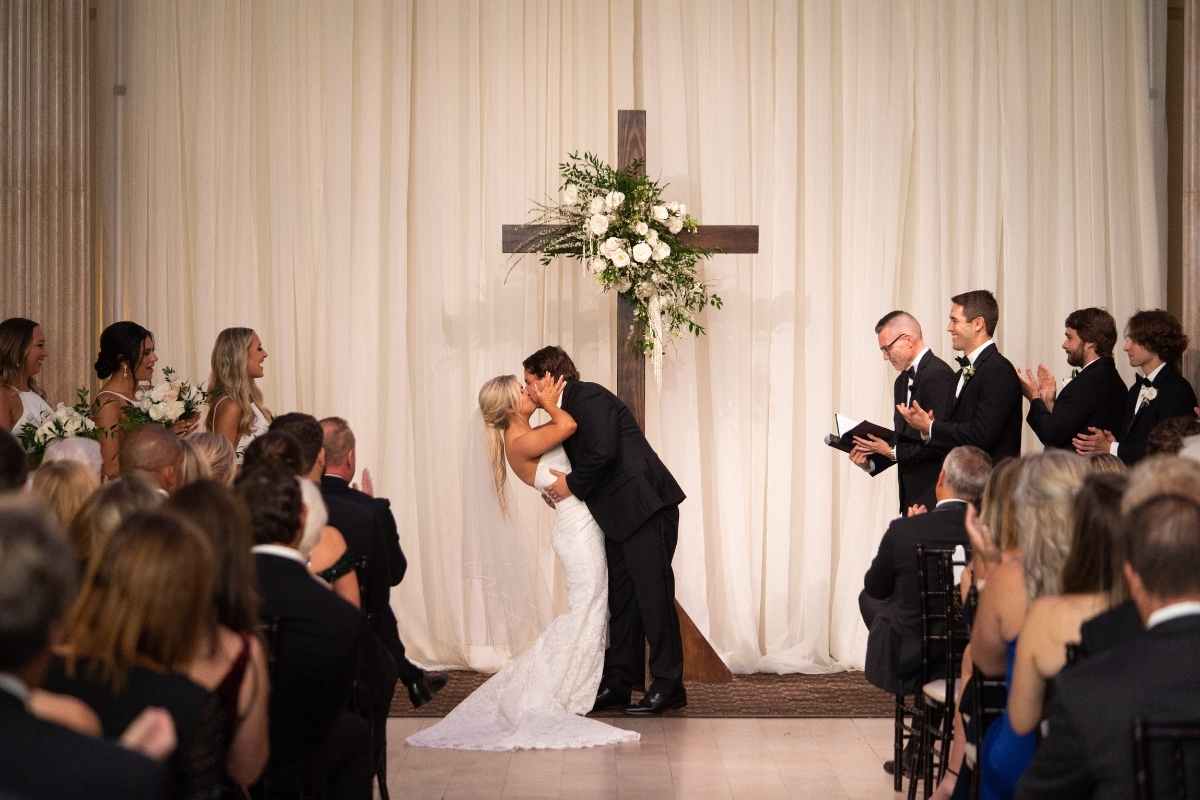 Why did you want to get your gown altered at Oceanside?
My family and I are longtime friends with the Harris family, and my mom has always gone to Oceanside for cleanings and alterations. In addition, my wedding planner, Francesca Cooper, told me how Oceanside and Tooran are the best and she highly recommended you all! Every alteration was done impeccably, and I truly could not have imagined taking my dress anywhere else to be altered!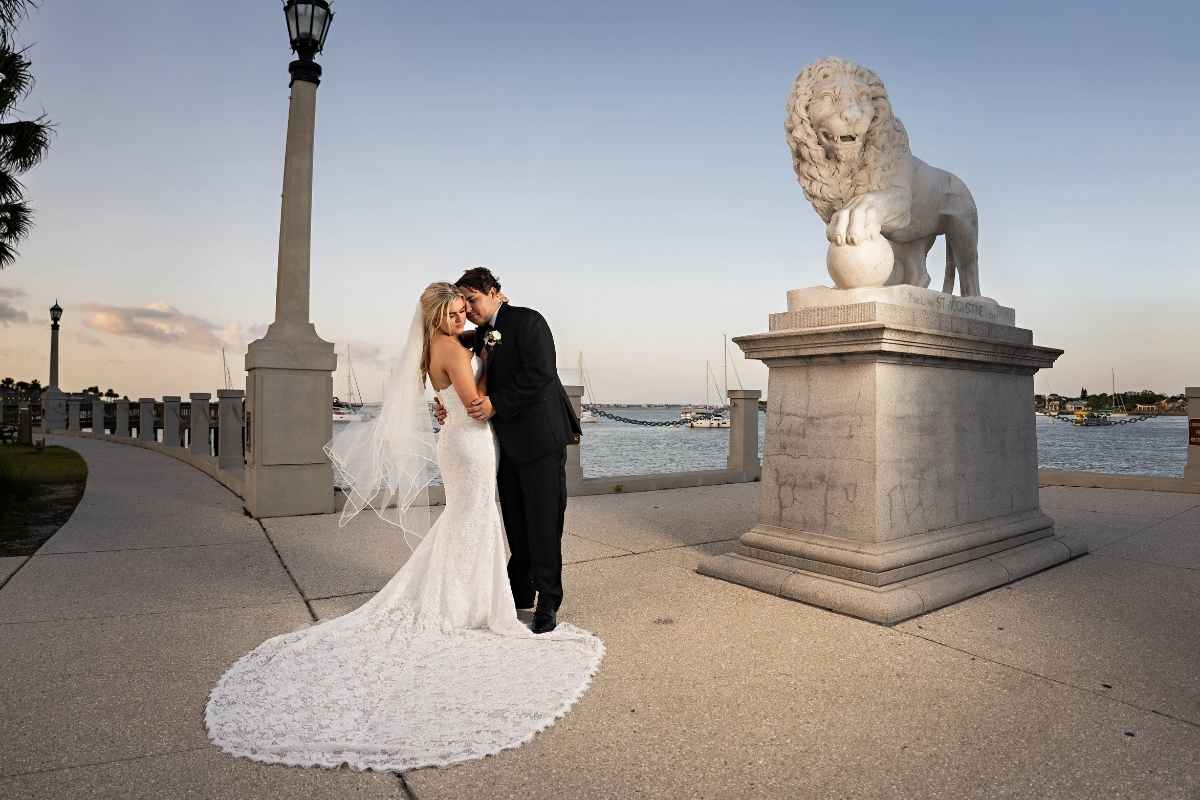 How did you and your husband meet?
Jack and I actually met in high school, but were just acquaintances. Coincidentally, we even drove the same make, model, and color car. It wasn't until after Jack graduated from Florida State University and moved back to Jacksonville that we reconnected one night at the beach bars, and the rest is history!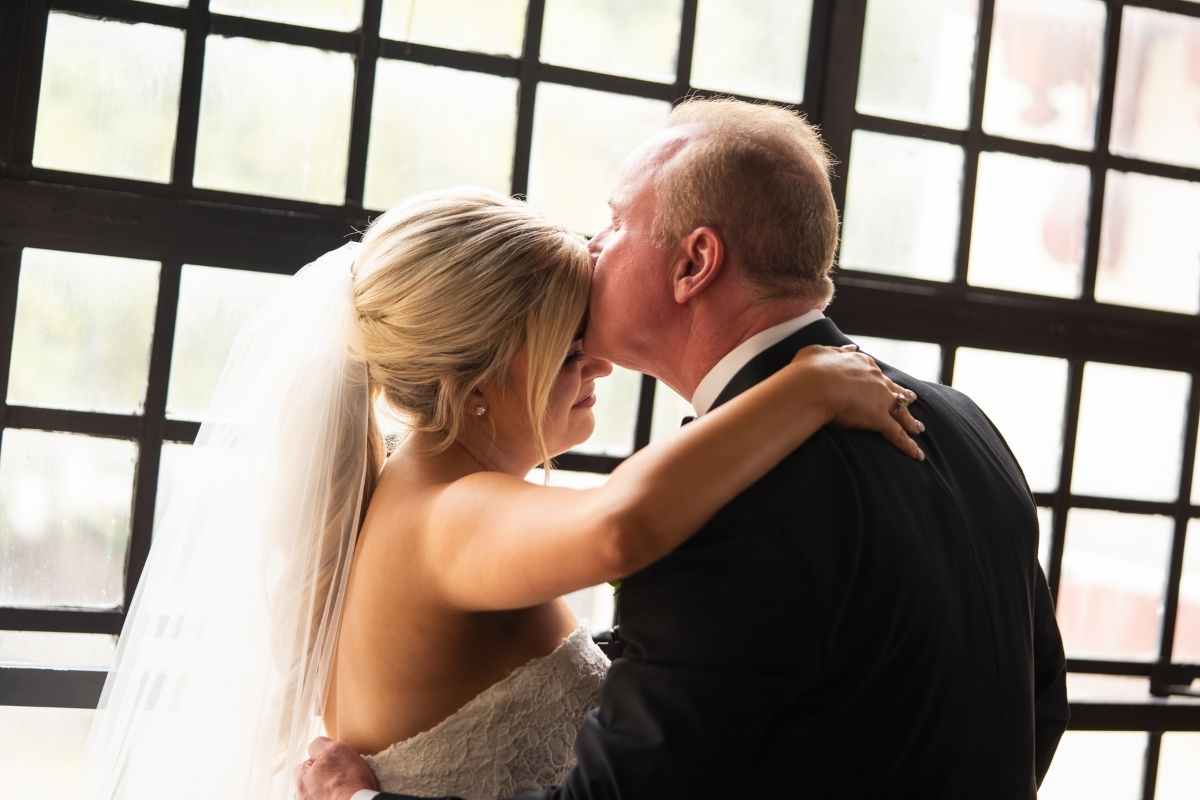 What is your favorite memory from your wedding day?
My favorite memory from my wedding day was my first look with my dad. Ever since I was a little girl, I have dreamed about the moment that I would have my first look with my father and could not wait to finally experience that moment myself. From the moment my dad turned around and saw me in my dress, all of the emotions came out from both of us. My dad was beaming with happiness, wearing the biggest smile on his face, and could not stop telling me how proud he was of me. The moment will forever be one of my favorite memories!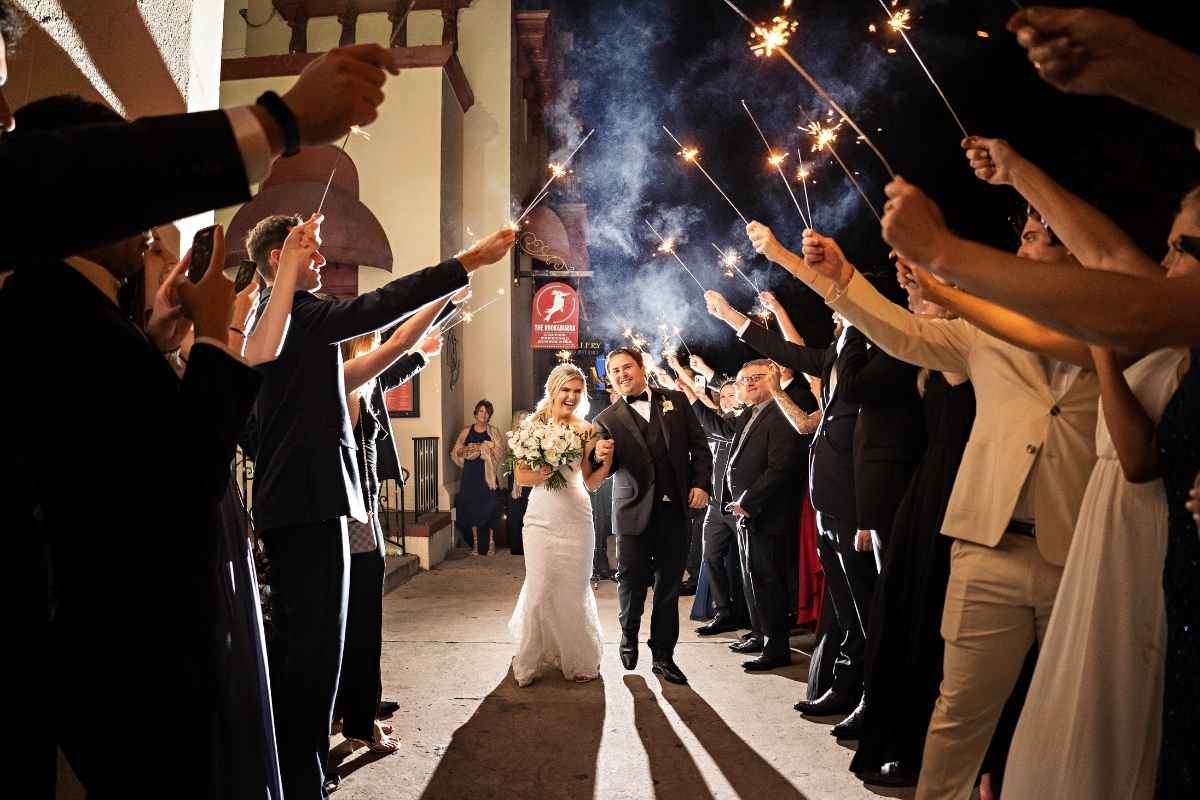 What made your wedding ceremony feel extra special?
This wasn't actually part of the ceremony, but my husband and I decided to read each other our private vows we wrote during our "first look." Doing this privately was so special to both Jack and me! However, in regards to the ceremony, our officiant, Sam Mullen, truly made the ceremony beyond special. Sam reached out to some of our friends and family and had them each send him a few words about Jack and me and then he read all of what they wrote during our ceremony as a surprise. It was BEYOND special!